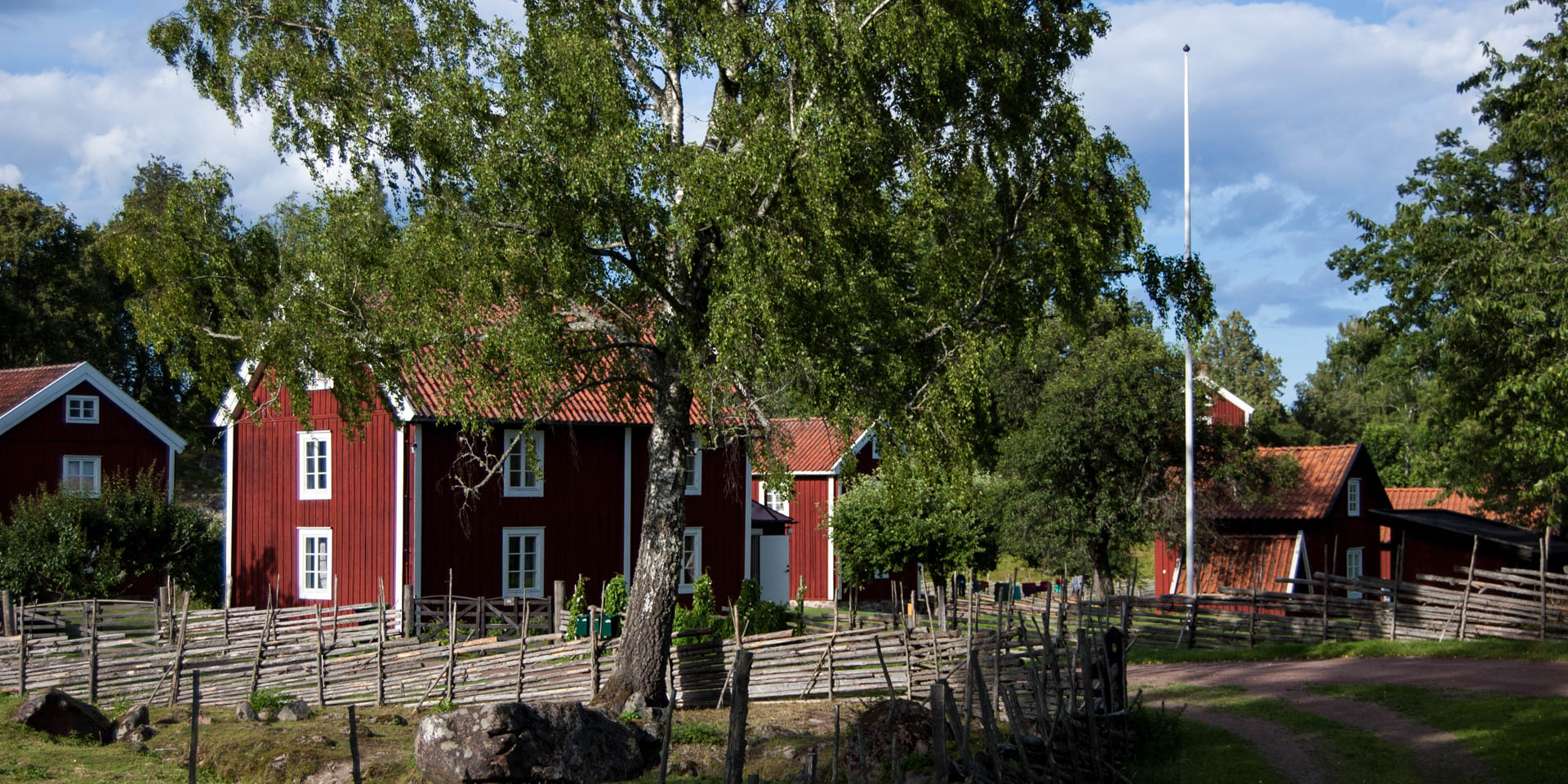 Insider tip
Stensjö By
Historical village near Oskarshamn
The picturesque village of Stensjö By, around 10 kilometers north of Oskarshamn, is an extremely valuable piece of Swedish cultural history. It is considered the prime example of a complete farming village with associated cultural landscape of the 18th and 19th century in Sweden.
Stensjö By is like a fantastic journey into the past – the red farmhouses and barns, the gardens, the surrounding fields and pastures with their kilometer-long traditional wooden fences and the narrow winding gravel paths with countless wildflowers – everything looks just like 100 years ago.
Stensjö By is a piece of living cultural history. The houses are inhabited, one of them you can even rent as a holiday home, and the old cultural landscape is maintained by appropriate management in its particular way. Rare landraces such as Rya sheep or Rödkulla cattle graze in the pastures and rare breed of Swedish chicken cackle around the henhouse. The fields are largely ecological and traditional, but managed with modern machinery.
Stensjö By is accessible year-round for free. Three different routes leads through the village and the historic cultural landscape lead, which are between 1.3 and 3.7 kilometers long. A barn in the village is set up as a small museum displaying old equipment and photographs from the history of the village.
Attentive viewers of Astrid Lindgren films might be familiar to Stenjsö By, because it was the location for some village scenes from the film adaptations of the children's books of Bullerbyn and Emil.
Similar destinations in the area