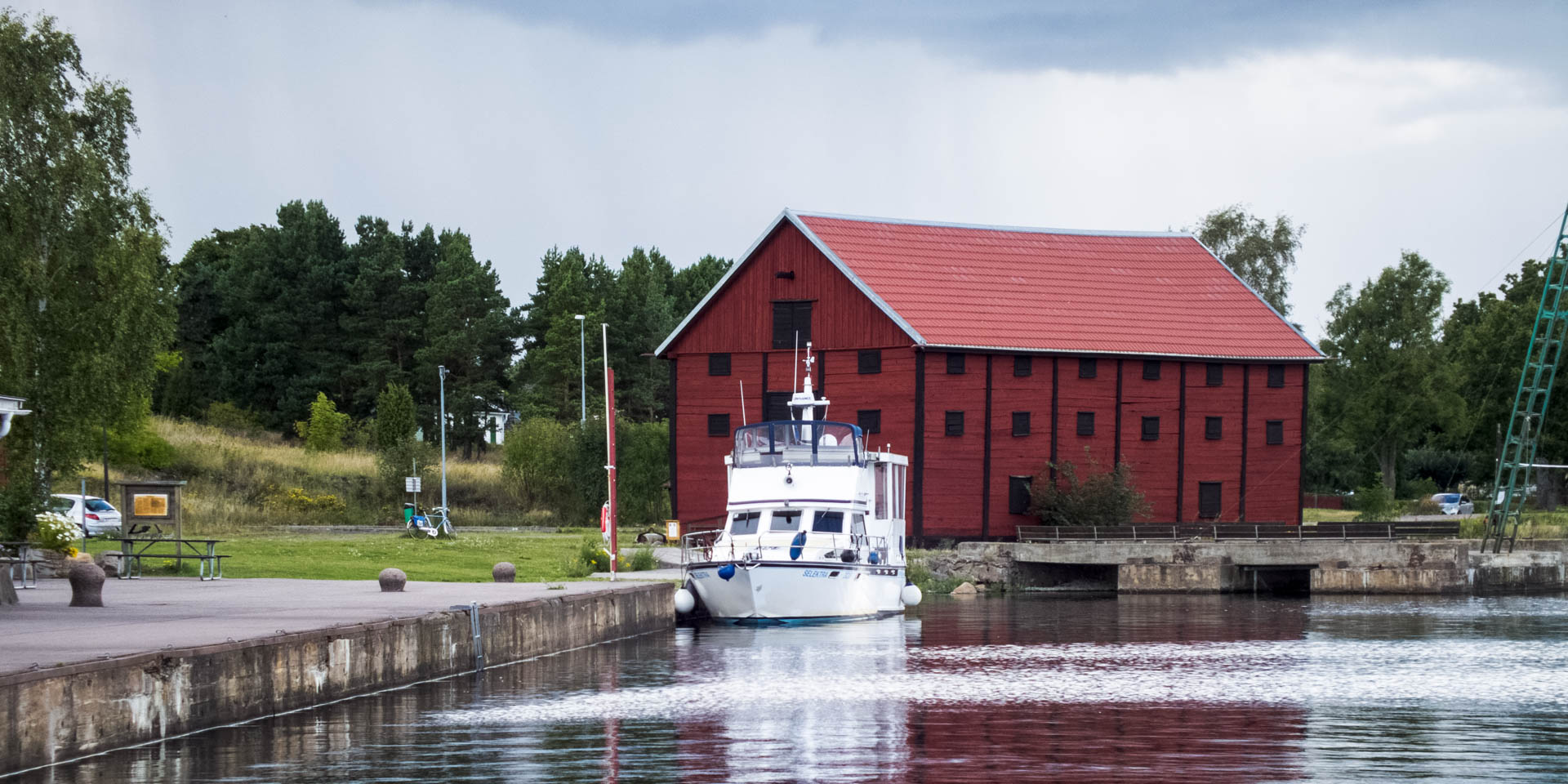 Callerströmska Hamnmagasin
Museum in the historical warehouse in Påskallavik
In the harbour of Påskallavik there is a historical warehouse Callerströmska Hamnmagasin which has been converted into a museum. It is a relic of the early industrial heyday of the tranquil coastal village in the extreme southeast of the municipality Oskarshamns Kommun.
After the end of its commercial use, Callerströmska Hamnmagasin, just a stone's throw from the marina in Påskallavik, was comprehensively restored. Since then, the large 18th century warehouse has housed a museum for documentation of local industrial history and occasional temporary exhibitions on various subjects.
The Museum at Callerströmska Hamnmagasin
The permanent exhibitions at Callerströmska Hamnmagasin show exhibits, documents and photos from the sphere of vanished local industries of the former industrialists family Callerström. These include the former shipyard in Påskallavik, the paper mill in Emsfors and the harbour, which was once important for the export of construction timber. The museum also has an interesting exhibition on the history of the neighbouring quarries in Vånevik.
At the same time, Callerströmska Hamnmagasin is a monument to the Callerström family, who created a local business empire in the region in the 19th century. At that time, the Callerström trading house used the large three-storey wooden building as a warehouse for its flourishing import and export business. The storehouse dates from the 18th century and originally stood in a different place until the Callerströms bought it and moved it to its present location in the 19th century.
Callerströmska Hamnmagasin:

Opening hours
Opening hours
13. June – 31. August
Tuesday: 18:00 – 20:00
---
Last update: 08/2019 | Errors and omissions excepted.
Similar destinations in the area