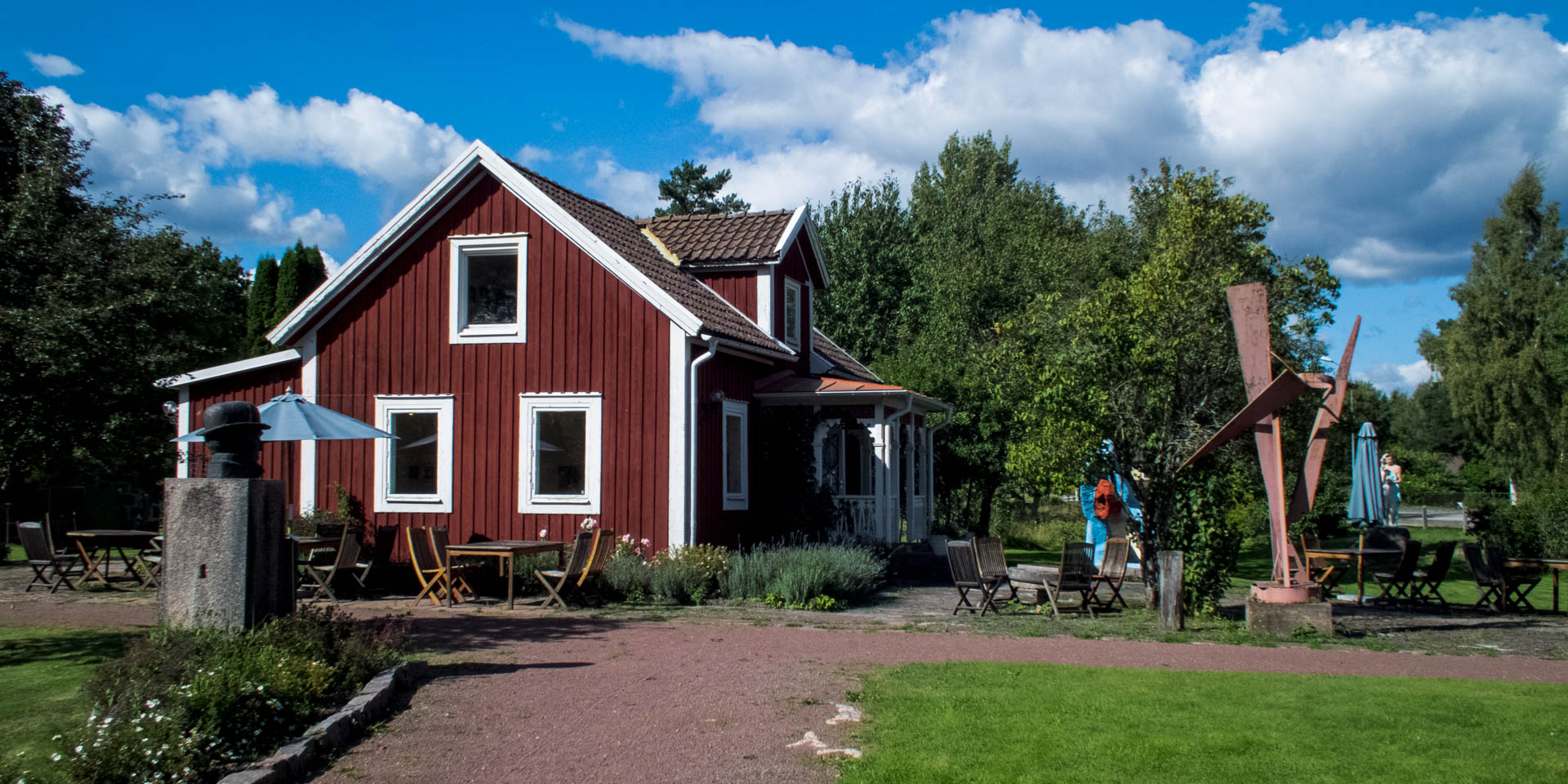 Källströmsgården
Art gallery in Påskallavik
Källströmsgården is the former residence of the well-known sculptor Arvid Källström (1893–1967) in the center of Påskallavik, about 12 kilometers south of Oskarshamn and serves today as a gallery for some of his works and various art exhibitions.
Clearly visible marks of Källströmsgården are large sculptures created by Arvid Källström that stand in the spacious garden of the estate. The largest of them are a larger than life painted concrete sculpture of a nude woman, called Den Liggande Kvinnan, as well as the several-meter-high blue glass-clad sculpture Blå Pojken. The garden is also home to the abstract installation Vindorgeln, a multi-colored construction with integrated glass bottles, from which the passing wind elicits different sounds.
Other smaller works by this very versatile artist can be found in his former home. His two former studios in the outbuildings of the property are used as a space for changing art exhibitions.
The grounds, buildings and sculptures of Källströmsgården belong to the municipality Oskarshamn, the estate is being operated by the local arts association Konstföreningen Källströmsgården.
The outdoor area is accessible for free all year round. The art exhibitions in the buildings take place only in the summer season. During the opening hours, the art association also runs a small café in the old house with coffee, soft drinks and home-baked goods.
Similar destinations in the area