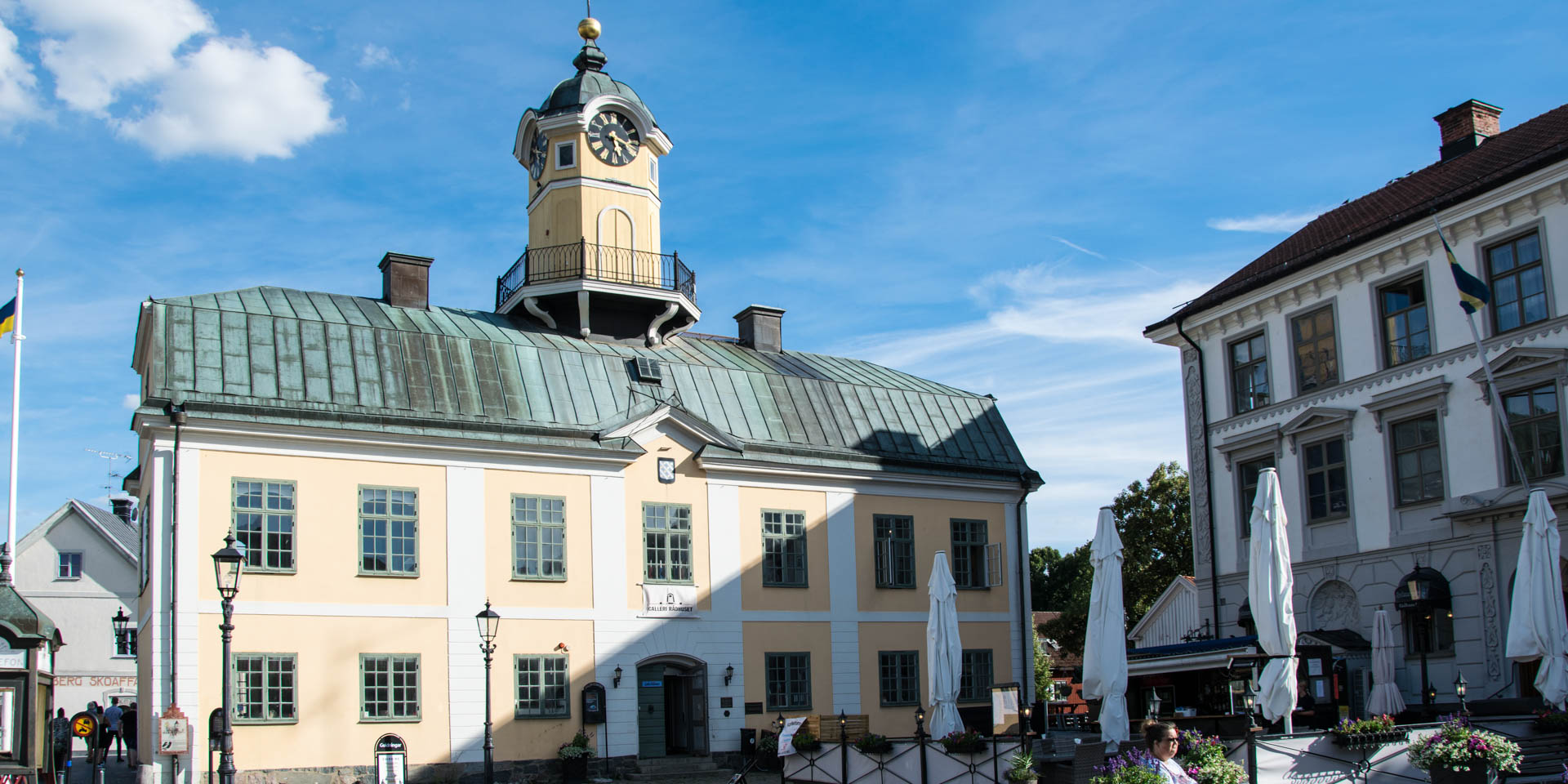 Galleri Rådhuset
Art gallery in Söderköping
The art gallery Galleri Rådhuset is operated by the local artist association blandArt and is located in the rooms of the beautiful historical town hall of Söderköping.
Eight regional artists and artisans of various artistic styles have joined in the artist association blandArt and collectively manage the Galleri Rådhuset. The gallery, which is spread over two floors of the picturesque former town hall dating from the early 18th century, is primarily only available to members of the association throughout the year for the exhibition and sale of their works.
Twice a year, in June and November, the members of the association present their latest works at a vernissage in the large hall of the town hall. Occasionally the association also offers individual rooms to other artists for their own exhibitions.
Galleri Rådhuset calls itself "Take away art" in order to make it clear that all artworks in the gallery can be sold on site and picked up immediately.
Similar destinations in the area