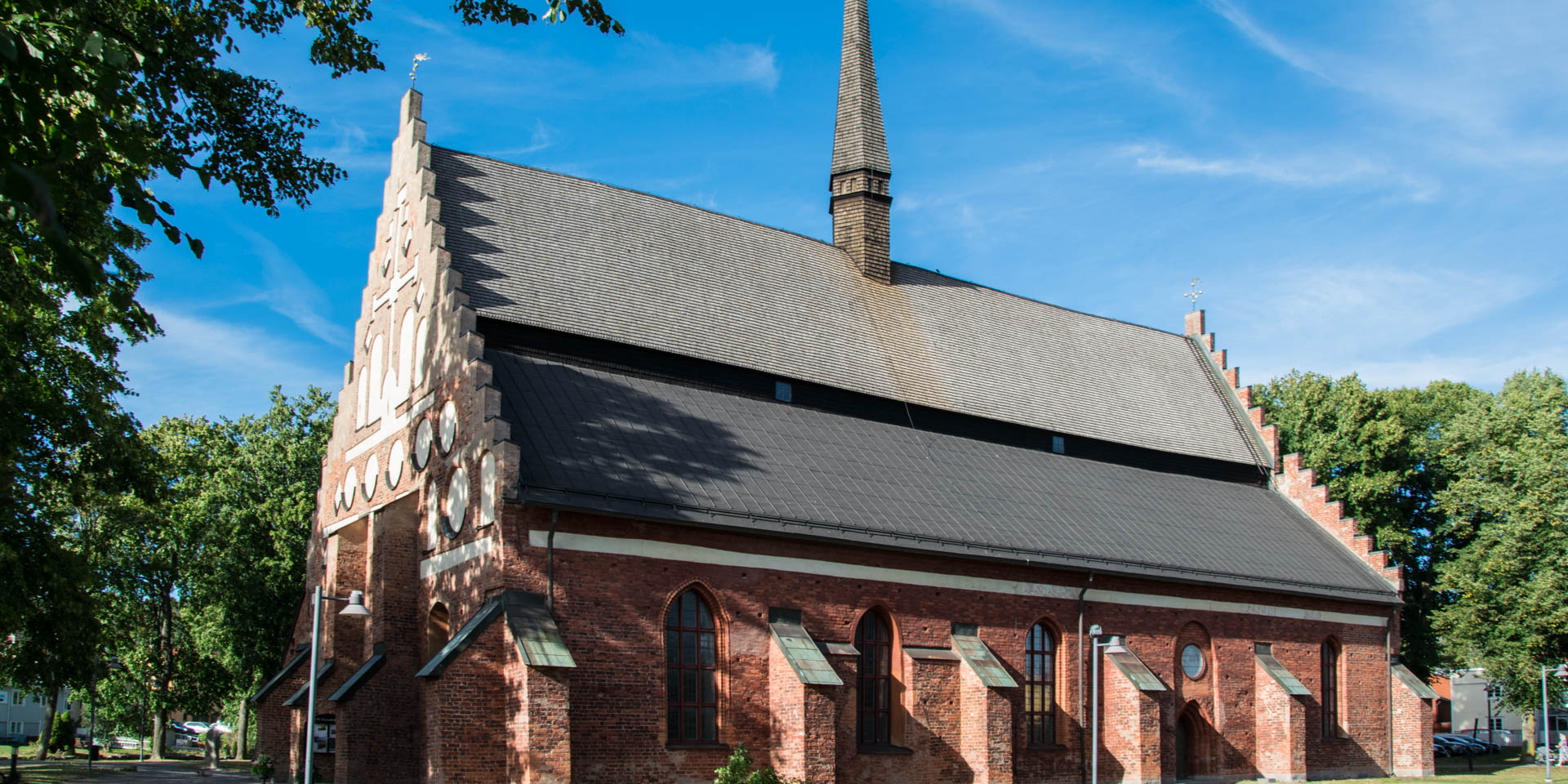 Sankt Laurentii Kyrka
Medieval brick church in Söderköping
A nice example of Baltic brick Gothic is the Sankt Laurentii Kyrka (St. Lawrence's Church) from the late 13th century in the medieval town centre of Söderköping.
Originally, Sankt Laurentii Kyrka was a three-aisled basilica with a high nave and two low side aisles. For its time, the church was relatively large compared to the size of the city, but this is ultimately due to the special importance of Söderköping as a port city and centre of power in the early Middle Ages.
Sankt Laurentii Kyrka was even a coronation church. On July 29, 1281, Helvig von Holstein, wife of King Magnus Ladulås, was crowned queen as the first royal wife in Swedish history. On December 2, 1302 their son Birger Magnusson and his wife Märta of Denmark were also crowned in this church.
In general, the present appearance of the church corresponds to that of 1497, after being badly damaged by fire in 1494. While the brickwork of the sacristy and the brickwork of the outer walls are still largely from the original church, the architecture has undergone radical changes.
The three-nave basilica became an open hall church, although the vaults of the side aisles were not completely brought to the same height as the vaults of the main nave – externally also recognizable by the two-sided steps within the roof surfaces and the stair gables. The relatively steep roof covered with wooden shingles, the pointed turret on the ridge and the stair gables are also part of the architectural changes during the reconstruction.
While the actual reconstruction of the church took only three years, it took several decades due to the upheavals and financial bottlenecks during the Reformation until the vaults inside the church were completed in 1560.
Apart from a processional crucifix from the 13th century and the baptismal font, a Gotlandic work from the 14th century, all other items in the church date from the period after reconstruction. These include several carved figures of saints and epitaphs from the 15th to 17th centuries, as well as the large winged altar, which was made around 1500 in a North German workshop. The most recent of the historical objects is the artistically decorated pulpit, which has only been in the church since 1669.
Similar destinations in the area