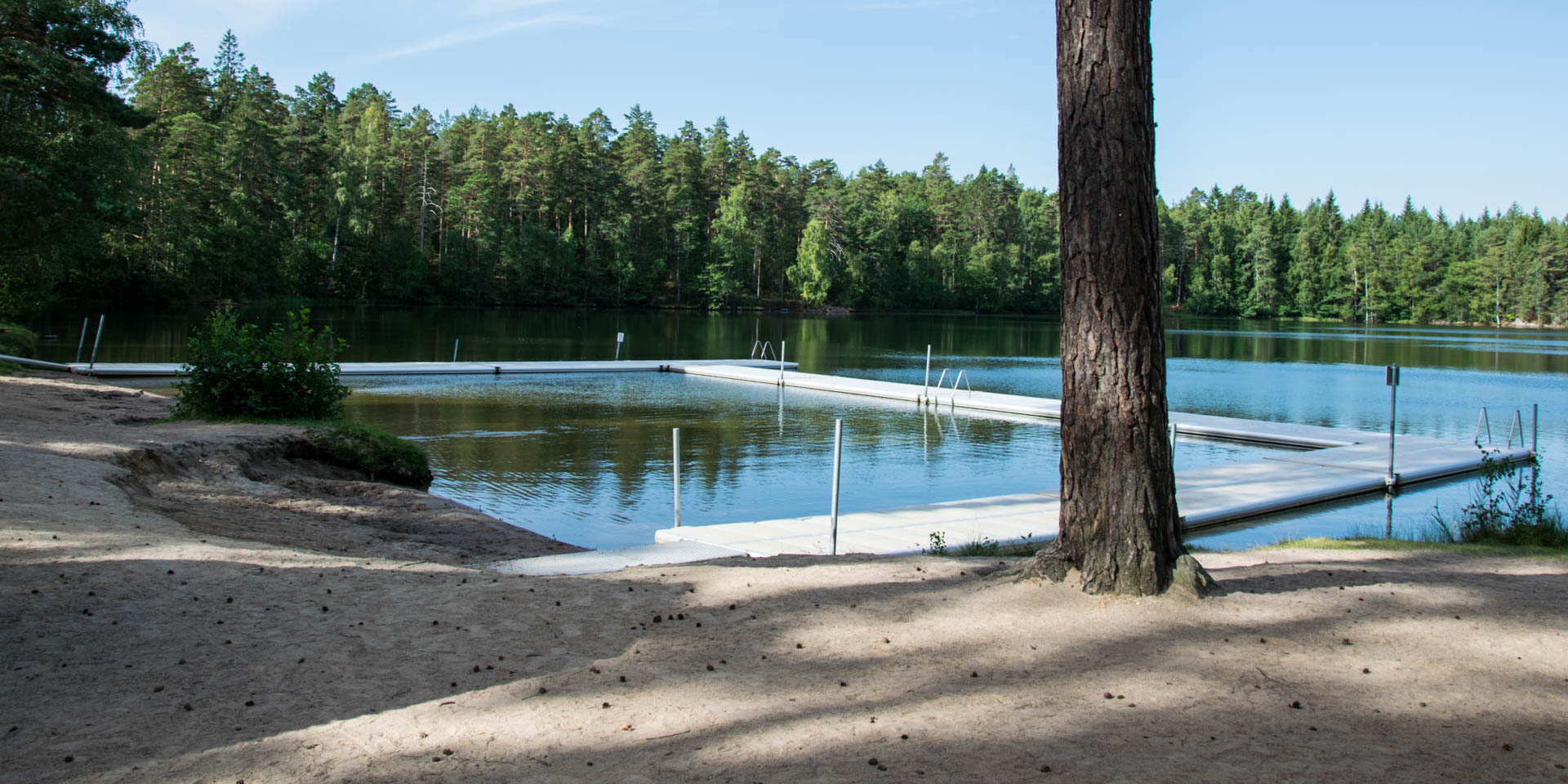 Klarsjöns Badplats
Beach at the lake Klarsjön
Klarsjöns Badplats is a quite popular bathing place at the picturesque forest lake Klarsjön near Västra Husby, about eight kilometers west of Söderköping.
Klarsjöns Badplats consists of an approximately 25 metre long and very wide sandy beach, which is also used as a resting area. The bathing area is equipped with a U-shaped bathing bridge that separates the bathing area for children and non-swimmers from the rest of the lake.
The bathing area is oriented to the west and is surrounded on three sides by large trees, so that the beach is only shaded by the sun from midday into the evening hours. You can find shade during the whole day directly under the trees at the edge.
Directly on the beach are some benches and picnic tables as well as a cabin with changing rooms. In the entrance area to the bathing area is a toilet house with two toilets, one of them is an enlarged toilet with a changing table and is suitable for wheelchairs.
Similar destinations in the area