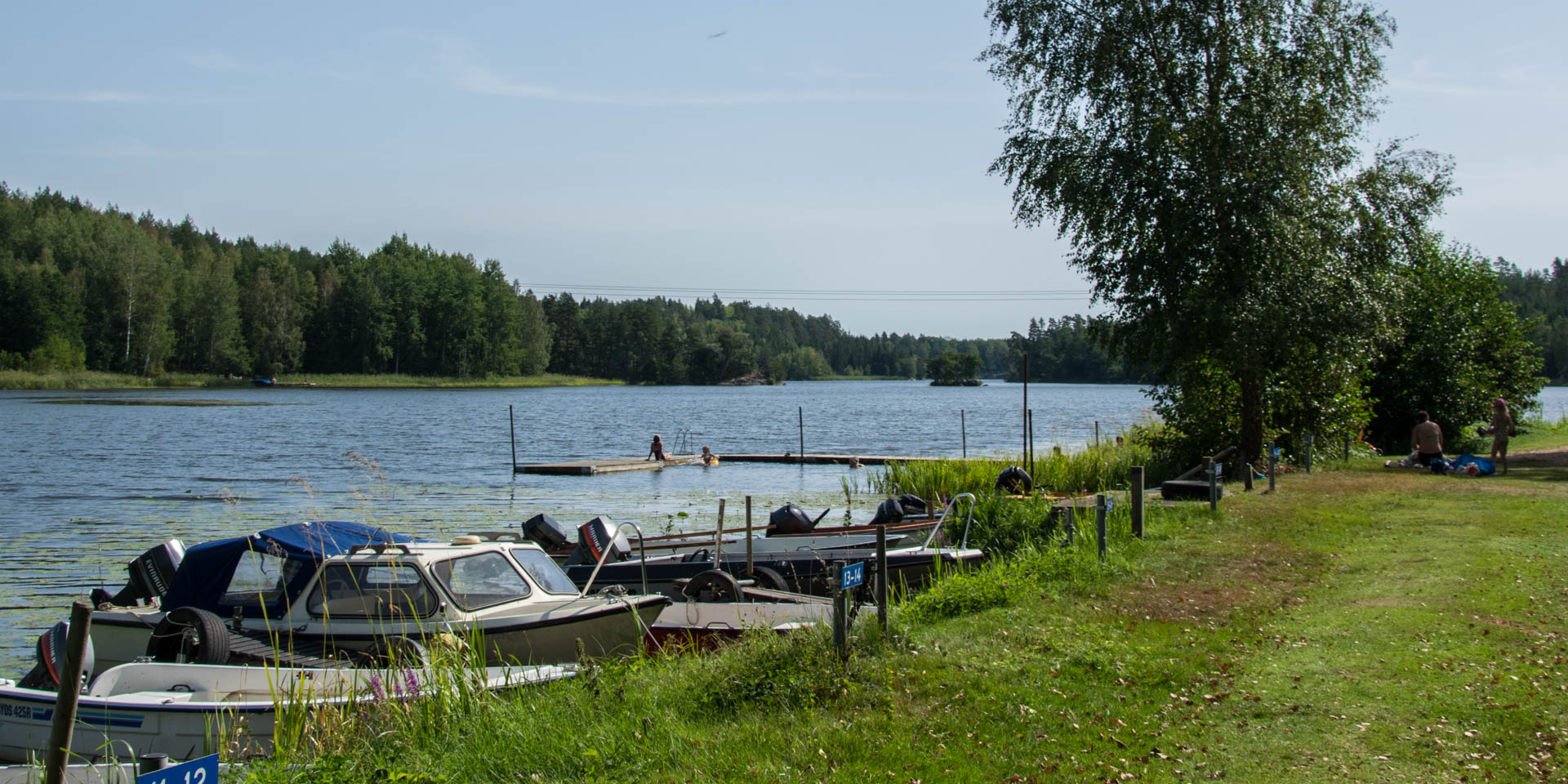 Höversby Badplats
Bathing place at Lake Hövern near Höversby
strong>Höversby Badplats is a small bathing spot at the lake Hövern near the small hamlet Höversby, about 30 kilometres east of Linköping.
Framed by a small berth for pleasure boats, the bathing place Höversby Badplats is located at the end of the western arm of the branched lake Hövern, which is about 6.5 square kilometres in size. The bathing place consists of a small piece of sandy beach with an L-shaped bathing jetty and a sunbathing lawn on a light slope.
At the edges of the lawn are high deciduous trees, under which you can find a shady place where you can relax. The bathing place also has a barbecue area, a children's swing and a handicapped accessible dry toilet.
Similar destinations in the area