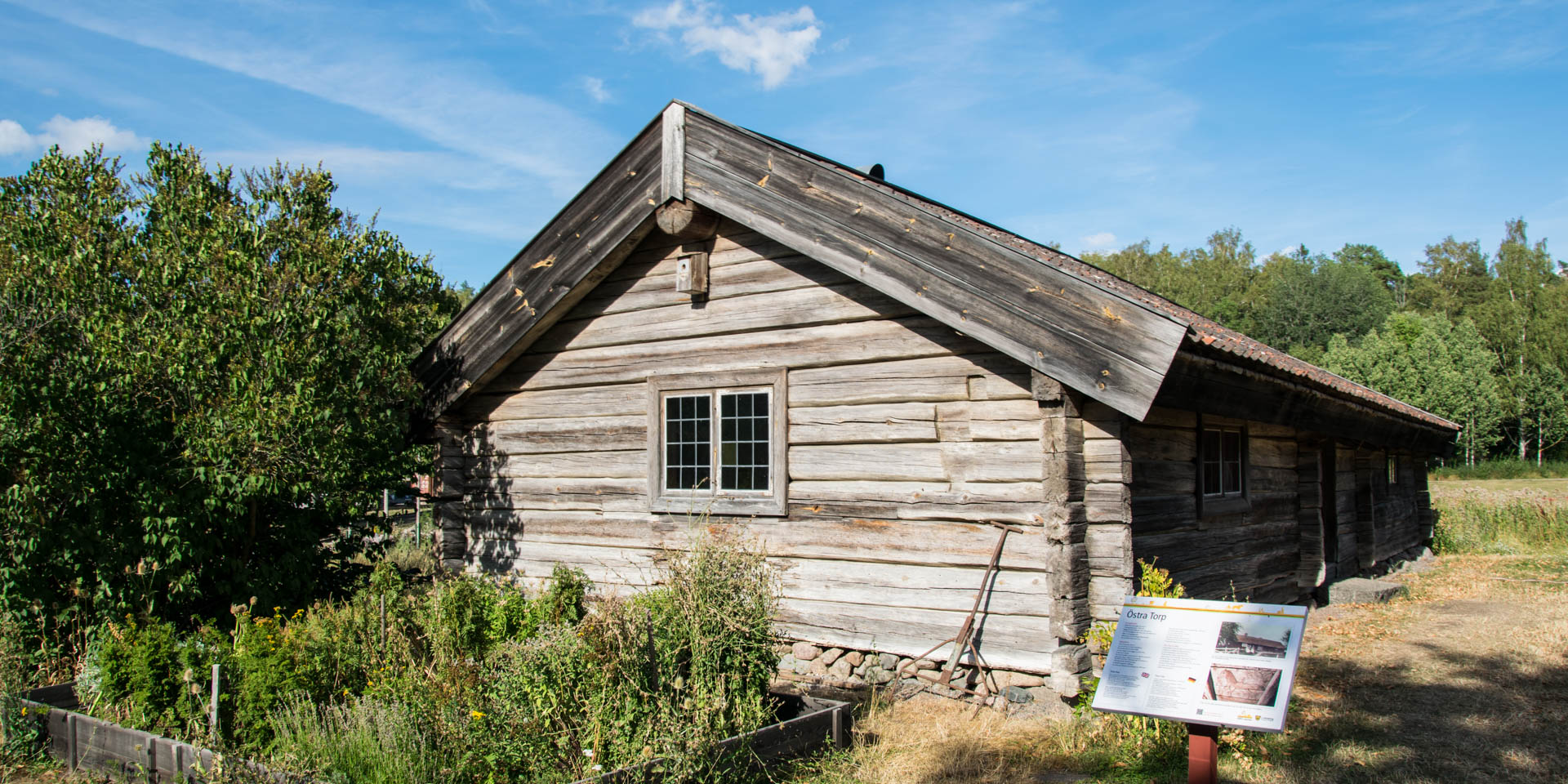 Östra Torp
Östergötland's oldest farmhouse in Linköping
The 17th century Östra Torp is the oldest wooden house in the Swedish province Östergötlands Län. It is located on the grounds of the Valla Gård within the Open Air Museum Gamla Linköping and originates from the nearby parish Rystad.
The farmhouse named after its origin Östra Torp is built as a single-storey building in block construction. It is a typical Parstuga, an elongated residential building with two living rooms of the same size, which are separated from each other by an anteroom in the middle of the house with the entrance positioned in the middle of a longitudinal wall.
Östra Torp is the oldest of the historical buildings in Gamla Linköping and was originally built in two stages. The older part is the everyday living room, which was used for living, sleeping and cooking. The wood used for the construction was verifiably felled in winter 1660/61.
The second room was built several years later with wood, which was felled in the winter of 1702/03. This room was rarely used, for example for special festivities. On the occasion of a wedding the room was decorated with rich ceiling paintings in 1706.
In addition to biblical motifs, the paintings also contain flower motifs, birds and other animal. Among them a unicorn as a symbol of virginity or a pelican as a symbol of resurrection. The most interesting motif is a camel, whereby the artist, who probably had never seen a camel before, depicted the animal as a horse with two humps.
The last inhabitants were Niklas Larsson and Kristina Larsdotter, who moved into the house in 1828 and raised eleven children. After the couple died in the mid-1880s, the house, including its furniture, stood uninhabited for many years until it was moved to its present location at the end of the 1940s.
Similar destinations in the area