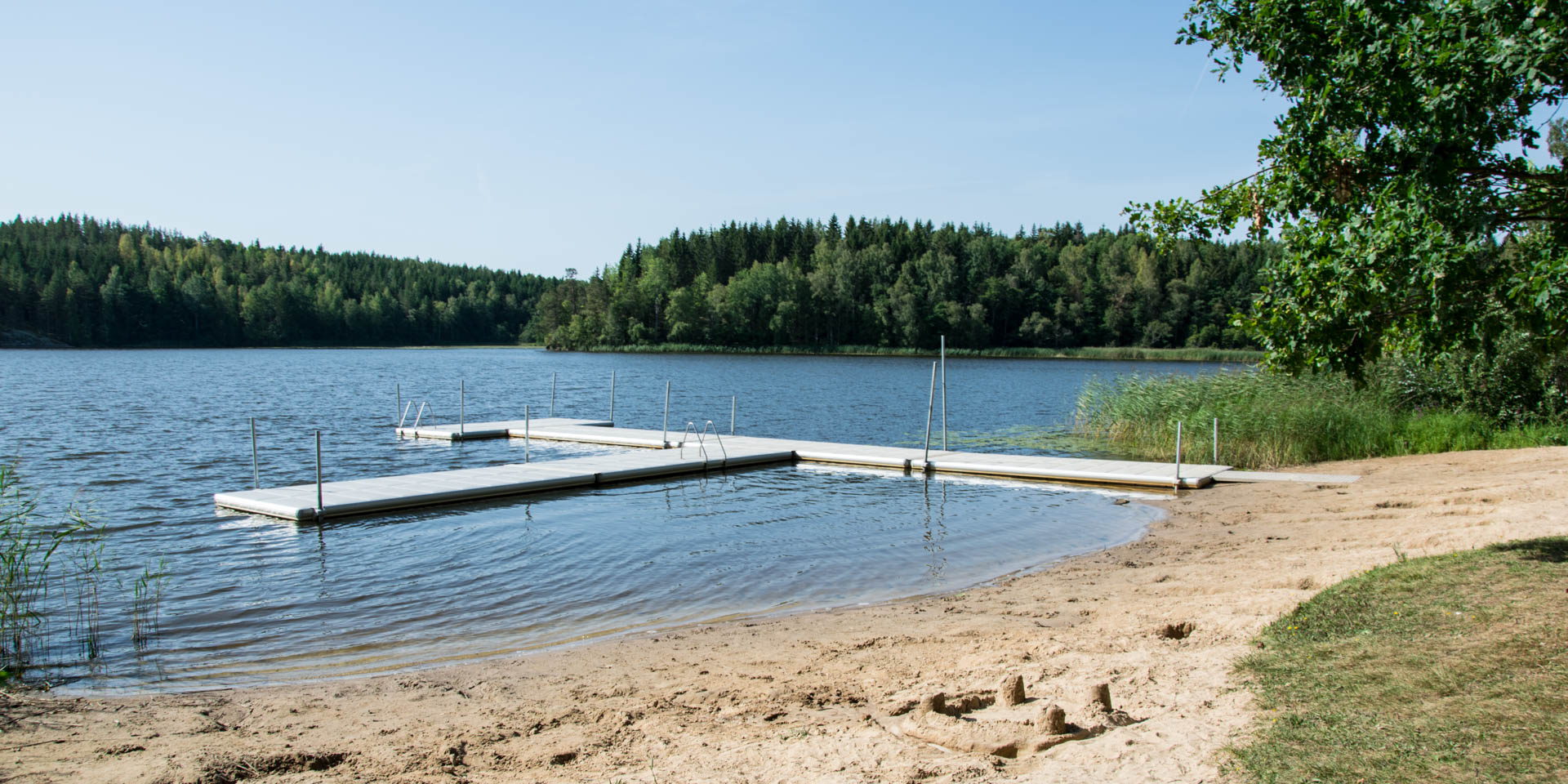 Skirens Badplats
Bathing place at the lake Skiren near Östra Ryd
The bathing place Skirens Badplats is located at the secluded lake Skiren far outside the church village Östra Ryd, about 18 kilometres south of Söderköping.
Skirens Badplats is located on the northern shore of the not very large Skiren (32 hectares), but the size of the lake does not detract from its special charm, quite the contrary. Especially the bathing area is situated in a position from which you have a good view over a narrow part of the lake, where the wooded rocks reaching close to the lake give a very picturesque impression.
The bathing area faces southeast and is sunny most of the day. It consists of a small sandy beach with a T-shaped bathing jetty, which at the same time serves as a barrier for the non-swimmer area. The small sunbathing lawn with some shady old trees is situated on a slight slope and at its edge there is a changing cabin and a dry toilet.
Similar destinations in the area