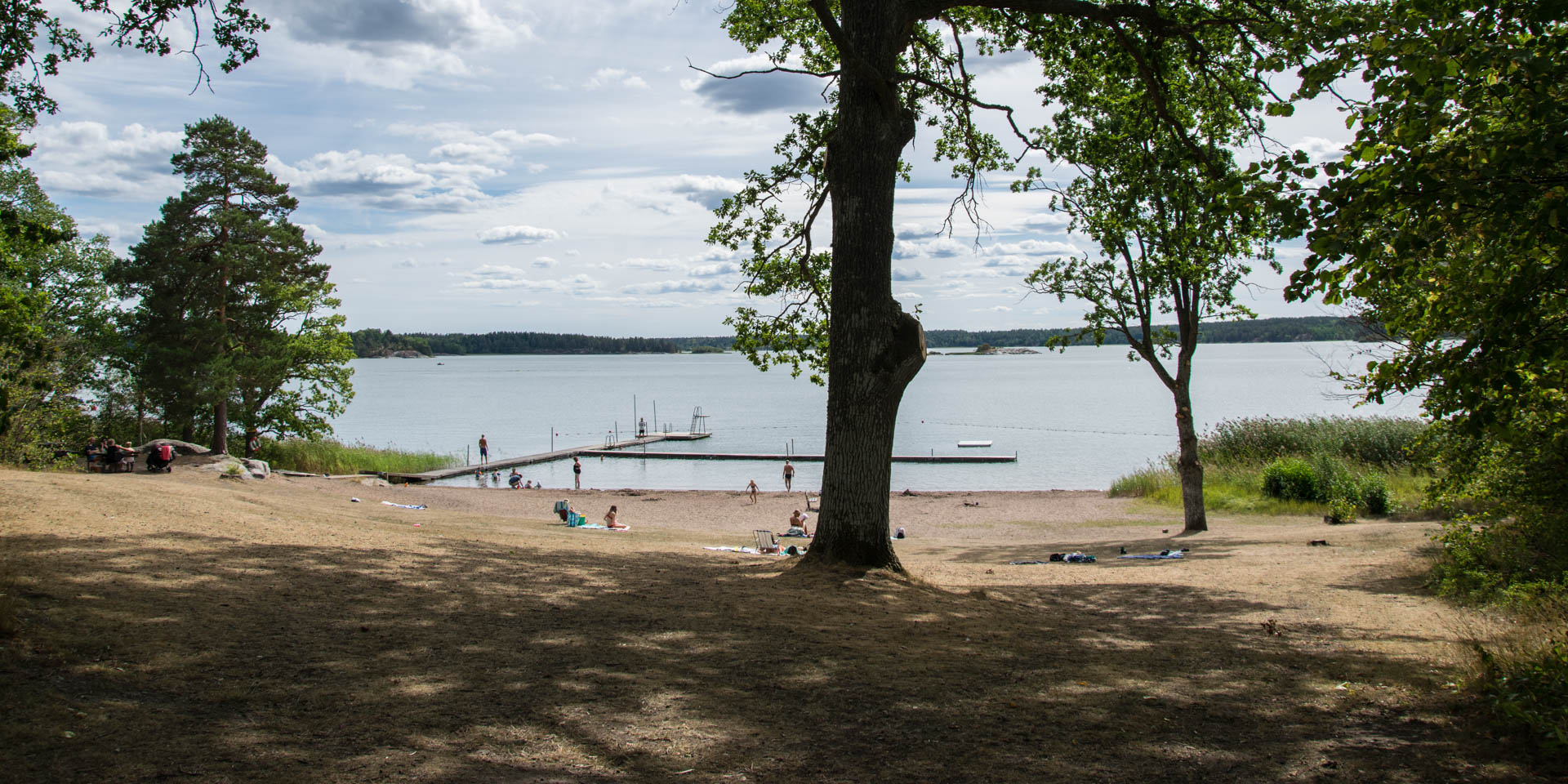 Sandfjärden Havsbad
Beach at the Sandfjärden in Ramsdal
The beach Sandfjärden Havsbad is located at the bay Sandfjärden in the holiday home area Ramsdal at the Sankt Anna archipelago, about 33 kilometers southeast of Söderköping.
In a way, the approximately 3.5x2 kilometre large Sandfjärden is something between a bay and a lake, as the bay is only connected to the Baltic Sea by a natural channel only a few metres wide. This has the advantage that the water in the bay is significantly warmer than in the Baltic Sea and the risk of blue-green algae penetrating from the open sea is relatively low.
The bathing place is located on the north side of the bay and consists of a sandy beach of about 100 meters with a sandy shore and a large sunbathing lawn on a gentle slope. Due to the southern orientation, the beach and the lower part of the lawn are exposed to full sunlight throughout the day. In the upper part of the lawn, large trees provide enough shade if required.
Sandfjärden Havsbad is equipped with a floating bathing jetty with a small diving platform. The arm of the jetty running parallel to the beach limits the non-swimmer area. Furthermore, there is a barbecue area, a dressing cabin and a dry toilet.
Similar destinations in the area