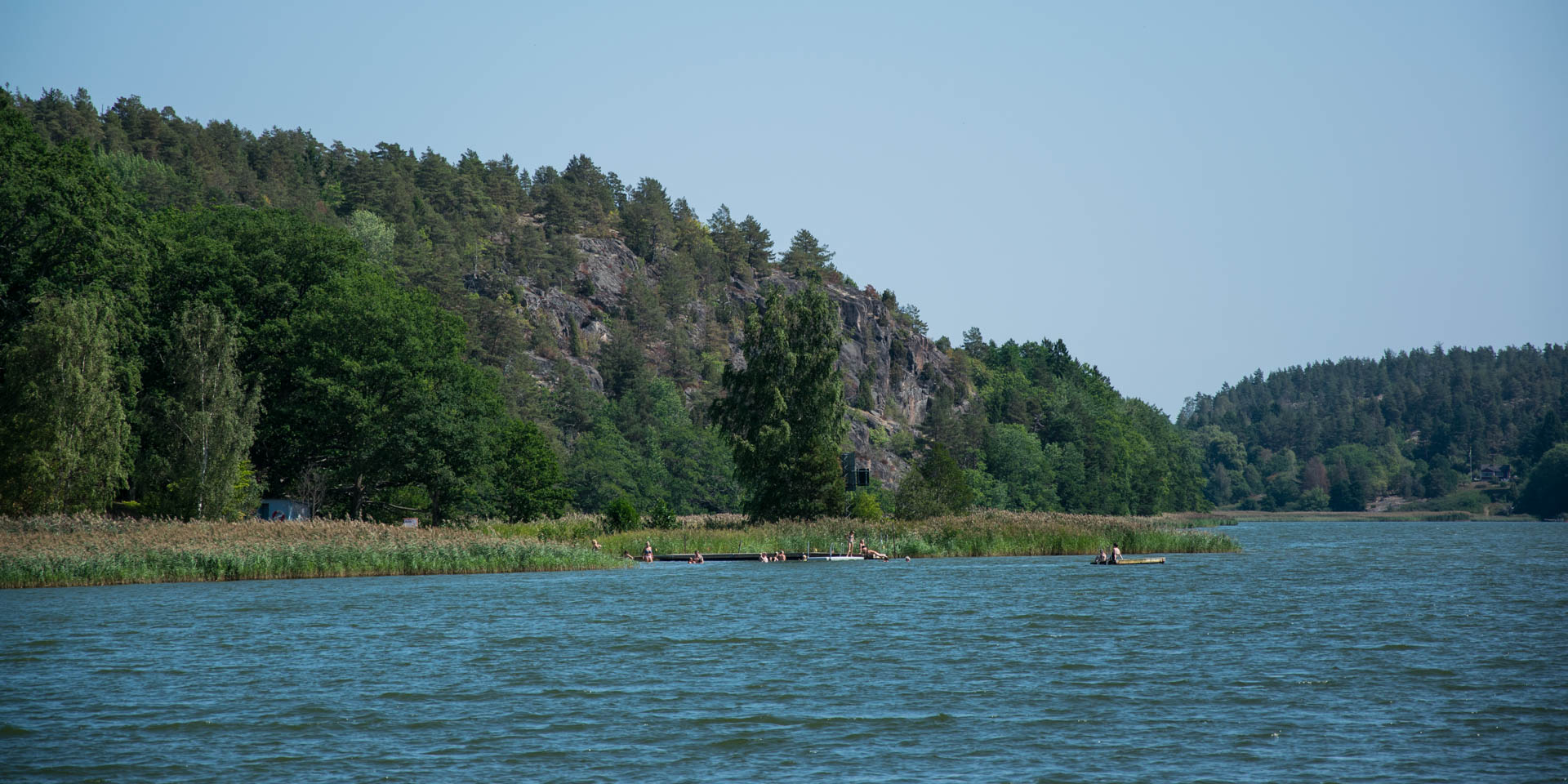 Stegeborgsgårdens Badplats
Beach at Slätbaken near Stegeborg
The bathing beach Stegeborgsgårdens Badplats is beautifully situated on the northern shore of the long bay Slätbaken near Stegeborg, about 35 kilometres southeast of Norrköping.
To be more precise, the Stegeborgsgården bathing spot, consisting of a 40-metre-long sandy beach and a large sunbathing lawn, is located within the nature reserve Norrkrog – directly in front of the dramatic backdrop of a steep rock massif. To the water's side, the south-facing beach offers a beautiful view over the relatively narrow Slätbaken to the picturesque Castle ruins of Stegeborg.
The sandy shore of the beach is flat, which makes it also suitable for young children. The swimming area is equipped with a bathing bridge and a bathing island as well as a dry toilet and changing cabin.
300 to 400 meters west of the beach is a simple small camping site as well as restaurant which is open only in summer. There is also the pier for the free ferry service across the Slätbaken.
Similar destinations in the area