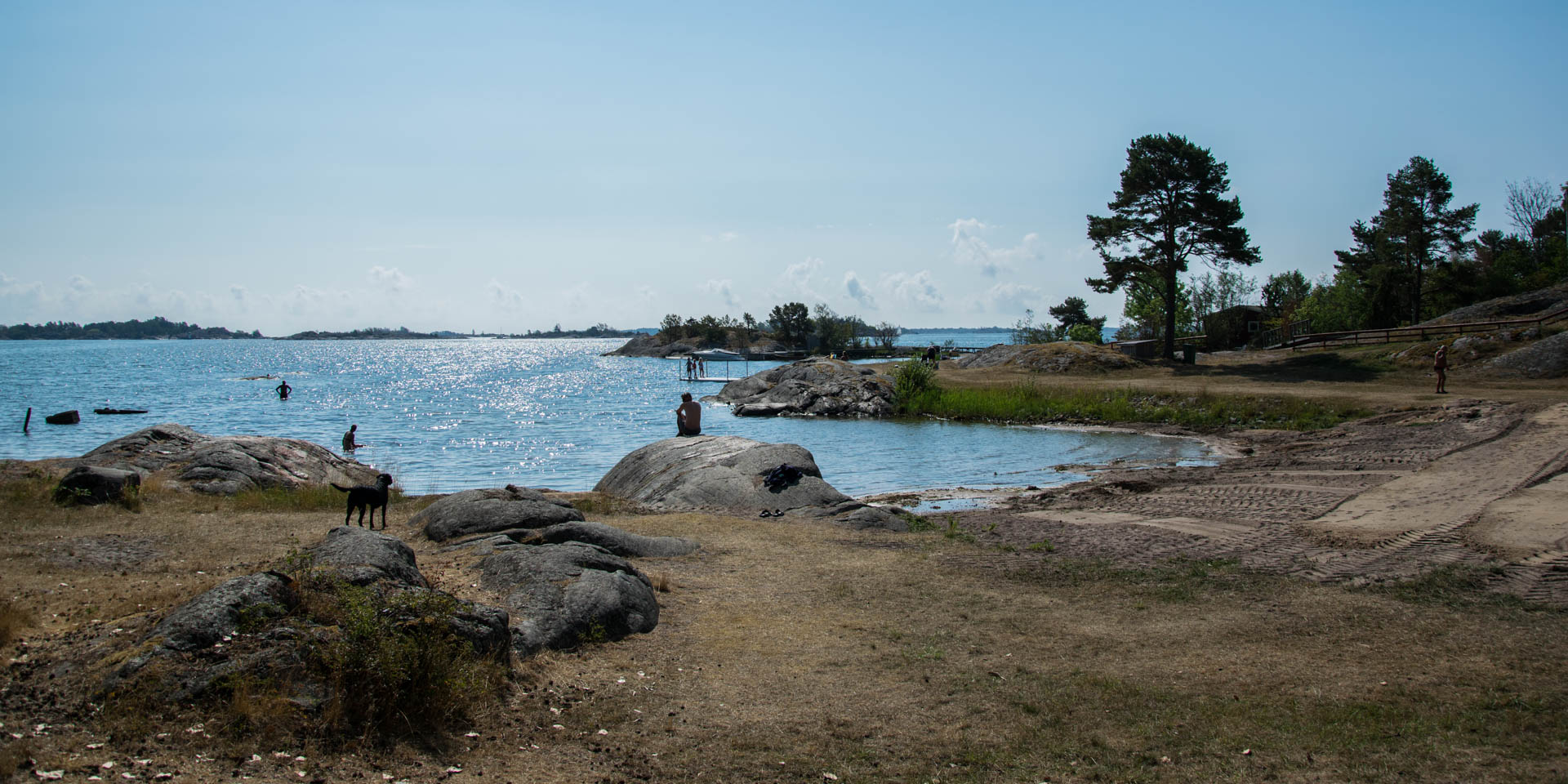 Sköldviks Badplats
Beach near Arkösund
The beach Sköldviks Badplats is located at a sandy bay near Arkösund at the tip of the peninsula Vikbolandet, about 50 km east of Norrköping.
Sköldviks Badplats consists of a 30 metre long sandy beach on the rocky coast and a relatively large sunbathing lawn. Due to the long shallow and sandy shore, the beach is also suitable for small children. The bathing spot is equipped with a dry toilet and a short bathing jetty on the flat rocks on the south side of the bathing area.
The bathing place is located next to the Vandrarhem Sköldvik and offers a wonderful view of the archipelago of Östergötland. There is also a small beach restaurant above the sunbathing lawn that serves hot and cold dishes.
Similar destinations in the area