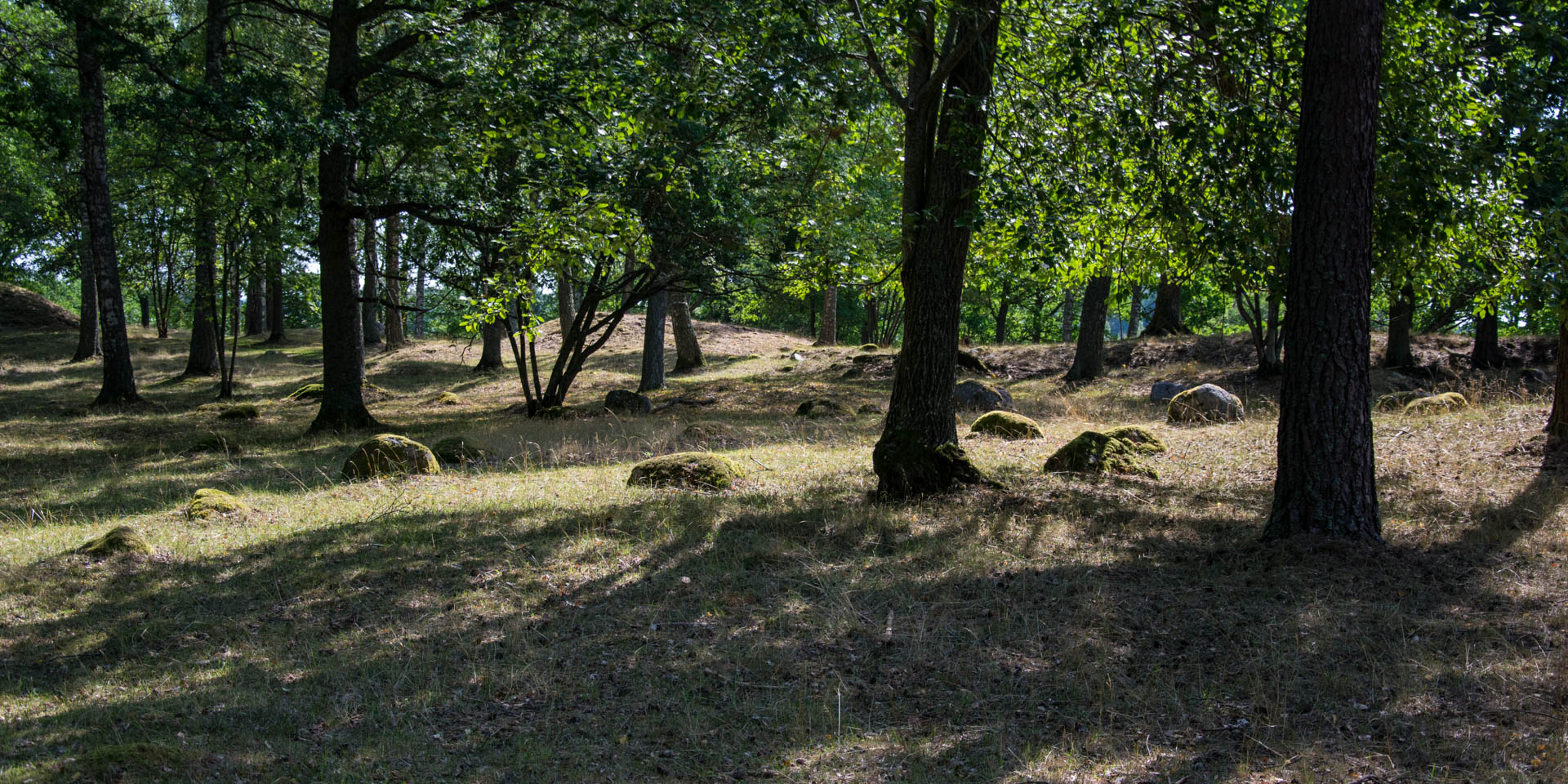 Tåbys Fornlämningar
Iron Age burial ground in Tåby
Tåbys Fornlämningar is a large Iron Age burial ground, also known as Skjorstads-, Kämpestads- or Tåby Gravfält. It is located at the edge of the village Tåby, about 14 kilometres southeast of Norrköping.
The burial ground Tåbys Fornlämningar is situated in a wooded area on the outskirts of the village of Tåby. It consists of about one hundred different graves, which were established between about 500 BC and 1050 AD. However, human use of the area dates back even further to the past, as archaeological investigations of the burial ground have found evidence of a Bronze Age settlement dating from around 900 BC.
Due to the approximately 1,500 years of use of the grave field, the individual graves are designed differently according to their time of origin. The oldest graves, dating from 500 BC to 500 AD, consist of stone circles with seven to nine stones. Of these graves, also known as Domarringar (english: judge circles), there are 13 in Tåby, where the arrangement of the stones can still be seen in spite of strong destruction.
The other graves date from the more recent Iron Age, between 500 and 1050, and include about 20 grave mounds, the largest with a diameter of up to 16 metres. In addition, there are about 60 round, completely filled rock formations, which are heavily overgrown and difficult to see. In the western part of the cemetery there are also four three-armed stone settings, so-called Treuddar, as well as four still erect menhirs.
Similar destinations in the area