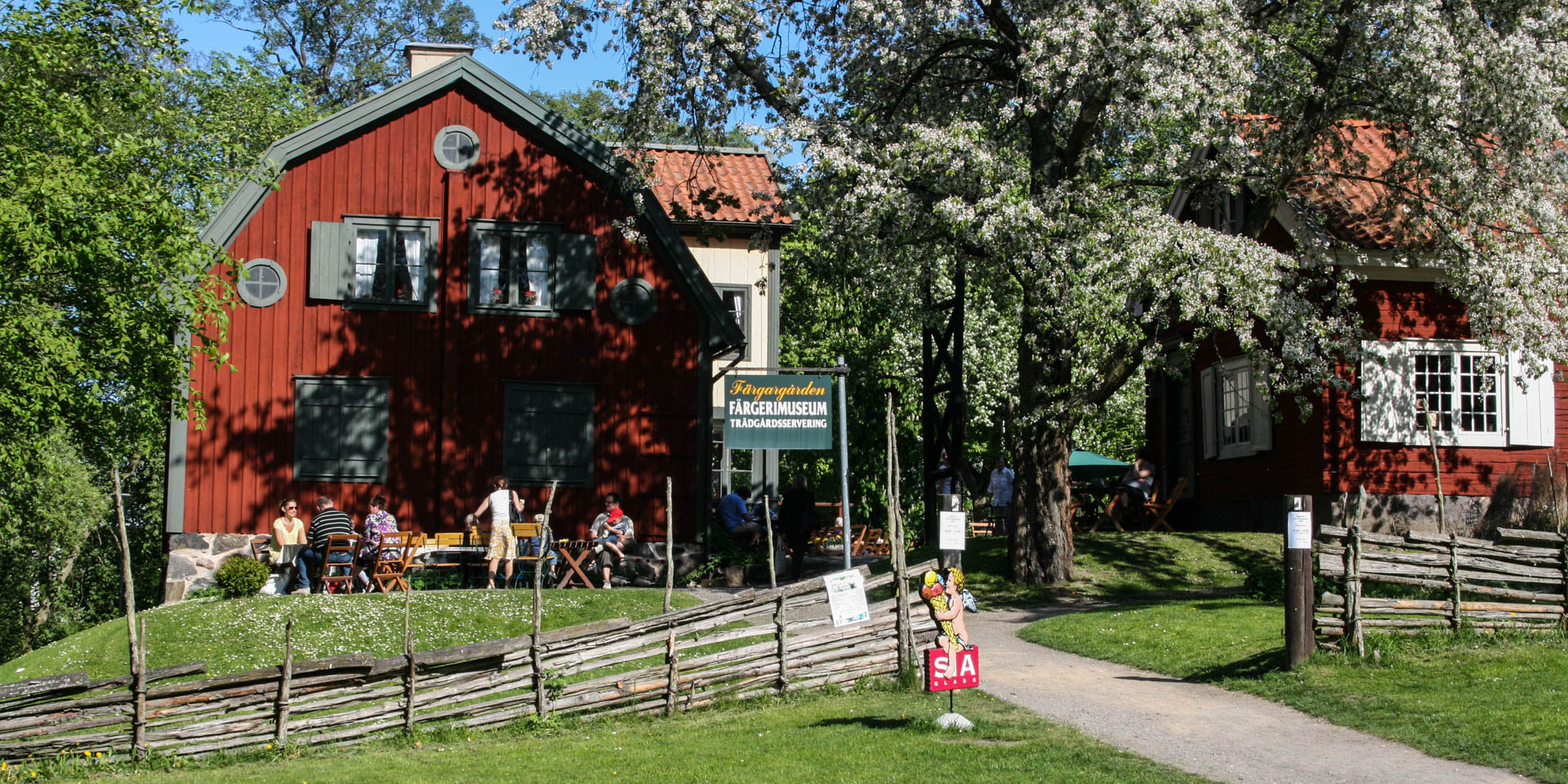 Färgargården Friluftsmuseum
Dye house museum in Norrköping
The small open-air museum Färgargården Friluftsmuseum is located on the western edge of the city centre of Norrköping and is the only dye house museum in Sweden.
Färgargården Friluftsmuseum is surrounded by greenery at a river bend of the Motala ström and presents the typical location of a traditional dyehouse from the middle of the 19th century. The Färgargården, which is only open during the summer months, is a living museum in which the life of a dyer family at that time is recreated as authentically as possible.
The dyehouse museum is operated under the direction of the city museum Norrköping and is staffed during opening hours by several employees of the museum wearing historical clothes and working in different parts of the museum.
They demonstrate not only the old technique of dyeing yarns and fabrics, but also various other contemporary craft techniques. These include the cultivation of the historical kitchen garden as well as the preparation of meals and other activities that used to be necessary to maintain everyday life on a farm.
Färgargården Friluftsmuseum:

Opening hours
Opening hours
26. June – 5. July
Monday – Friday: 11:00 – 16:00
6. July – 31. July
Monday – Sunday: 11:00 – 16:00
1. August – 9. August
Monday – Friday: 11:00 – 16:00
---
Last update: 01/2017 | Errors and omissions excepted.
Similar destinations in the area