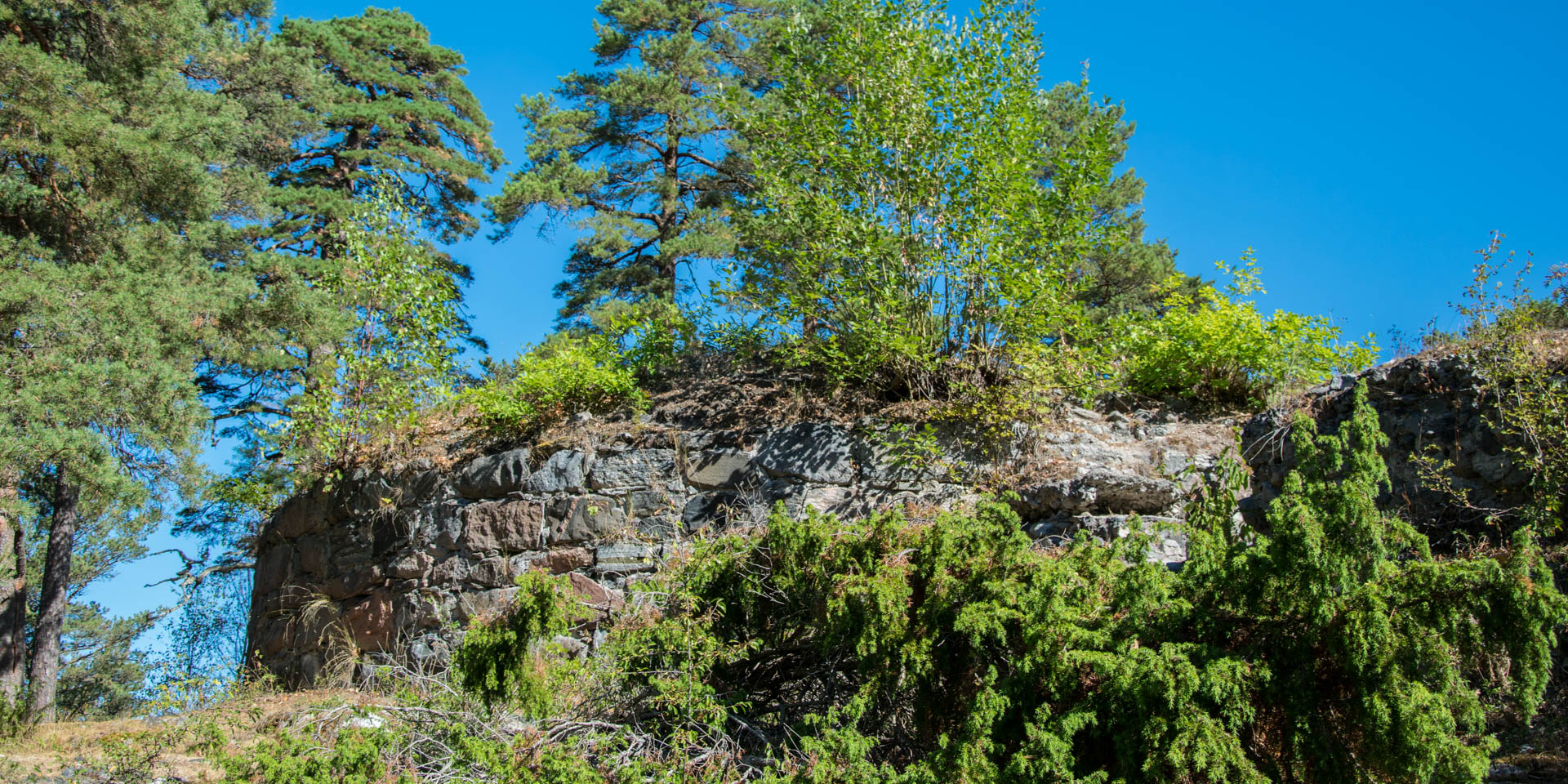 Stensö Borgruin
Medieval castle ruin near Mauritsberg
The ruin of the medieval Stensö Borg is located near the country estate Mauritsberg at the bay Bråviken in the north of the peninsula Vikbolandet, about 35 kilometres east of Norrköping.
Strategically chosen for its time, Stensö Borg stands directly on the southern shore of the long Bråviken Bay, on a mountain which offers a wide view over the bay. At the time the castle was built, this mountain was even an island due to the uplift of the land, which explains the ö (english: island) in the name of Stensö.
The exact age of the castle and its history are not well known. The first owner mentioned in a document in 1359 was a knight named Holmger Torkelsson, and it is known from the documents that at that time the castle had two towers and a surrounding ring wall.
While only partial segments of the ring wall have been preserved and the former north tower at the front edge of the mountain is only an overgrown pile of bricks, the former south tower is best preserved as the oldest part of the castle remains.
The ruins of this round tower are between three and four metres high and have a diameter of around 15 metres. The masonry is still completely closed, consists entirely of natural stone and is over three metres thick. The size and the very massive construction are sure signs that this is the remains of a mighty fortified tower, which, as in many other cases, was the origin of the later castle.
In contrast to the other parts of the castle ruins, no bricks were used in the tower. It is therefore assumed that the tower was built before 1250 in any case, as the earliest use of bricks in Östergötland has only been proven since that time. A further indication for a construction around 1200 is the still visible appearance of Romanesque arches in the interior of the tower ruins.
Similar destinations in the area