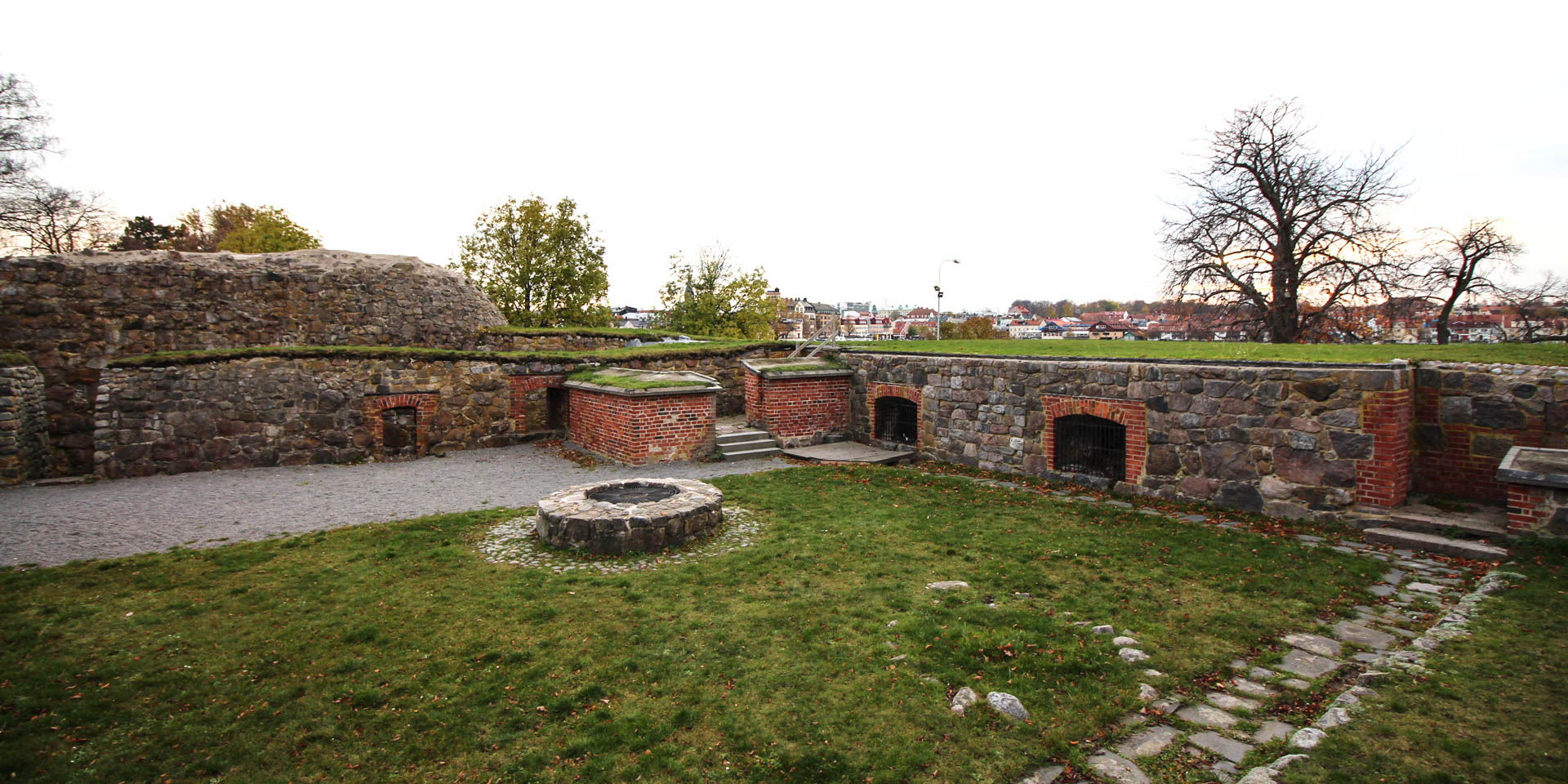 Stegeholms Slottsruin
Medieval castle ruins in Västervik
Stegeholms Slottsruin is the ruin of a medieval castle on the small island of Stegeholm in the entrance to the bay Gamlebyviken near the center of Västervik.
The castle was built around 1370 on behalf of Albrecht II, Duke of Mecklenburg, to protect the entrance to the bay and the waterway to the former Västervik, which is nowadays the village Gamleby at the end of the bay.
Over time, the castle was damaged and rebuilt several times. The last reconstruction as a fortification took place in 1521, after the castle had been burned down by the Danish fleet together with the new town Västervik which had been relocated to the coast in 1433.
In the 17th century, the castle lost its strategic importance and fell into disrepair. In 1651, the noble family Königsmarck let rebuilt the dilapidated castle into a luxurious castle. On September 1 and 2, 1677, both Stegeholm Castle and Västervik were destroyed again, this time by a Danish-Dutch fleet.
In contrast to the city, the castle was not reconstructed completely, but repaired only in a makeshift manner, which is evidenced by a delivery of 4,000 bricks for repair work from the brickyard in Almvik in 1699. After that, the castle was given over to decay. In 1734, the citizens of Västervik got permission to use the ruins as a quarry for building their houses and the local shipyard ran a smithy and a tar works inside the old walls.
The exploitation of the ruins stopped in 1881, after the association for the embellishment of Västervik had begun to renovate the ruins and create a park. Since 1903, the ruin and park are maintained by the city of Västervik.
During the summer months, open-air concerts often take place in the shadow of the old walls. Every year since 1966, Stegeholms Slottsruin is the venue for the well-known multi-day folk music festival Västervik Visfestivalen i>.
Similar destinations in the area