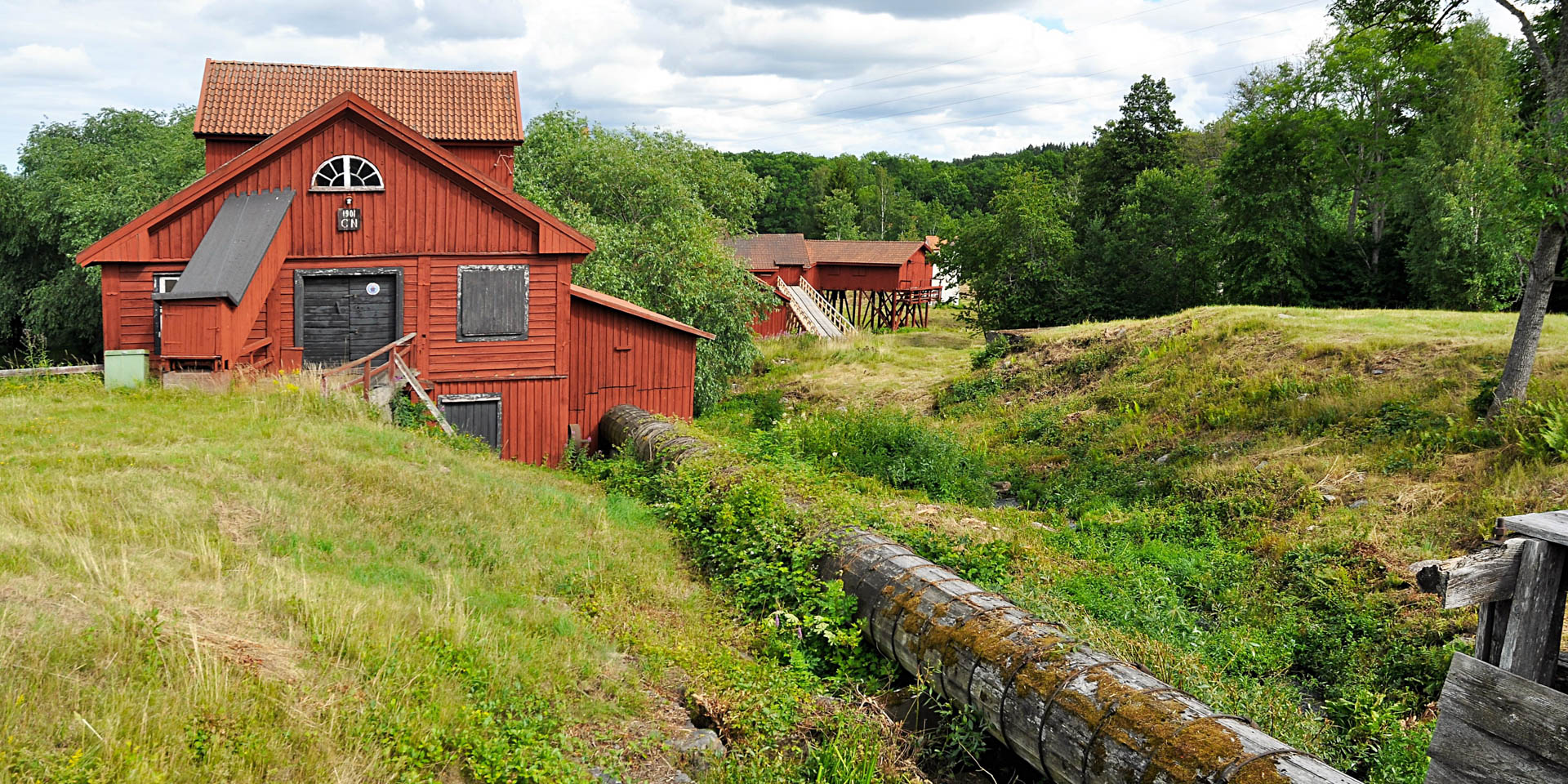 Almviks Tegelbruksmuseum
Brickworks museum in Almvik
Almviks Tegelbruksmuseum is located directly on the bay Gamlebyviken in the small village Almvik, about 15 kilometers northwest of Västervik.
The special thing about Almviks Tegelbruksmuseum is that it is an old, fully preserved brickworks that still looks exactly like the day it was shut down in 1971. At that time, the facility was already around 100 years old. It is a testimony of how the manufacture of bricks was done by hand and with simple technical equipment in the period around 1870.
The newest and largest buildings of the brickworks are the long dry shed, where the formed bricks were dried in the air before firing, and the ring kiln dating back to 1878, where they were fired. The large ring furnace is still in its original state, while a part of the dry shed was converted to a large exhibition hall in 1998.
The roots of the brickworks in Almvik go back to the middle of the 17th century; to the initiative of a mayor of Västervik. The production volume seems to have been significant for the time, because according to old records, alone 4,000 bricks were burned for repair work at the Stegeholm Castle in Västervik in 1699.
In the year 1885, there was a total production of 560,000 bricks, with about 4/5 of the production consisted of bricks and the rest of roof tiles and clay pipes. Although the applied production methods had barely changed after that, the output in 1928 was already 1.4 million bricks.
The required clay was first mined in a nearby pit north of the brickyard. In order to simplify the transport, a lorry to the pit was built in 1898, whose wagons were pulled by horses and oxen. When the pit was exhausted in the 1920s, new clay deposits were acquired on the edge of the lake Bleken. For this purpose, a steam-powered transport cable car was built to the new pit.
As in most rural areas, electrification in Almvik did not begin until 1940, so until then the simple machines in the brickworks were powered by the water power of the Almviksån stream that flows into the bay.
The museum is regularly open to visitors during the summer months, but at other times group tours can be booked for a small fee. If you want to strengthen yourself with coffee, cake, ice cream or small dishes before or after your visit to the museum, you can find the Almiks Café next to the brick factory.
Similar destinations in the area