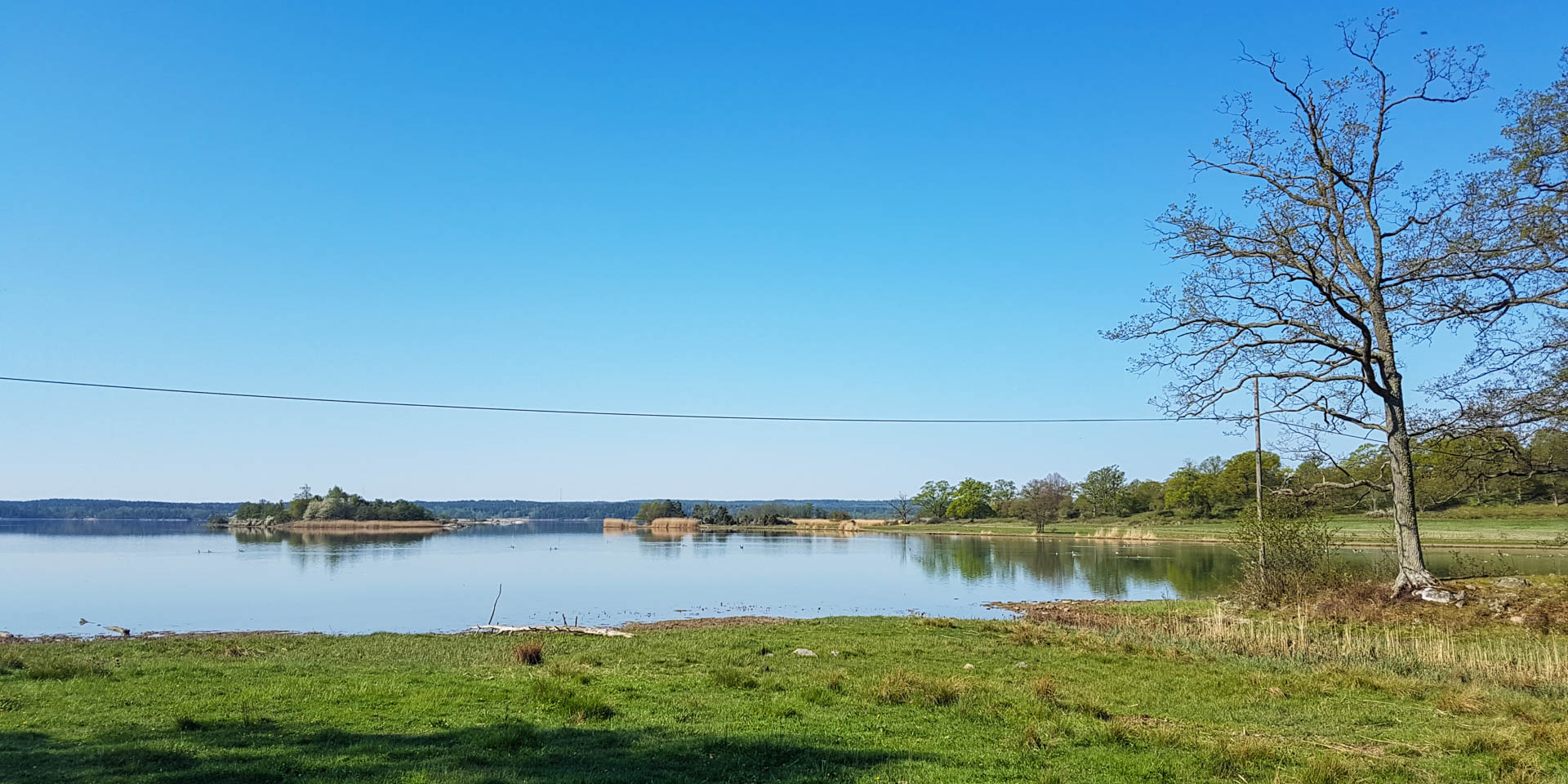 Segersgärde Naturreservat
Nature reserve near Segersgärde
The nature reserve Segersgärde Naturreservat is situated on a promontory between two bays, about 13 kilometres north of Västervik, and represents an almost untouched part of the typical landscape of the region.
On a total area of 450 hectares, including 220 hectares of land, the nature reserve Segersgärde is a typical mosaic consisting of rocky, partly barren elevations, old coniferous forests, small groves with deciduous trees and beach meadows.
The two mountains in the nature reserve, Örnberget and Fruberget, have typical regional vegetation zones. The peaks, which looked like small islands of the primeval Baltic Sea a long time ago, are bare except for single and very old gnarled pines. The average age of these trees is between 200 and 250 years, which is extraordinarily old by southern Swedish standards.
Flora and fauna in the nature reserve
Slightly lower, the vegetation consists of dense pine and spruce forest and changes into a lush mixed deciduous forest dominated by oaks, lime trees and birches. Numerous other plants grow in the coniferous forest area, including large amounts of old wood rimmed lichen (Lecanactis abietina/i>), which is considered an indicator for intact old forests.
A species-rich flora has spread on the soil of the deciduous forests. In addition to black pea (Lathyrus niger), common milkwort (Polygala vulgaris) and mountain everlasting (Antennaria dioica), there also can be found elder-flowered orchid (Dactylorhiza sambucina), which belongs to the wild orchids.
The varied landscape also offers a rich bird population with common sandpipers (Actitis hypoleucos), common rosefinches (Carpodacus erythrinus) or Eurasian wrynecks (Jynx torquilla). For some time now the white-tailed eagle has returned to its native habitat and during the summer nights the nightingale chants from the dense bush along the beach line.
Explore Segersgärde Naturreservat
There are a number of circular trails leading through the nature reserve, including to the peaks of the Örnberget and Fruberget. The ascent is a bit difficult, but is rewarded with a magnificent view over the archipelago. Simultaneously on Örnberget, there is the Bronze Age burial mound Habors Klint and on the top of Fruberget you can find the remains of an ancient refuge fortress.
Similar destinations in the area