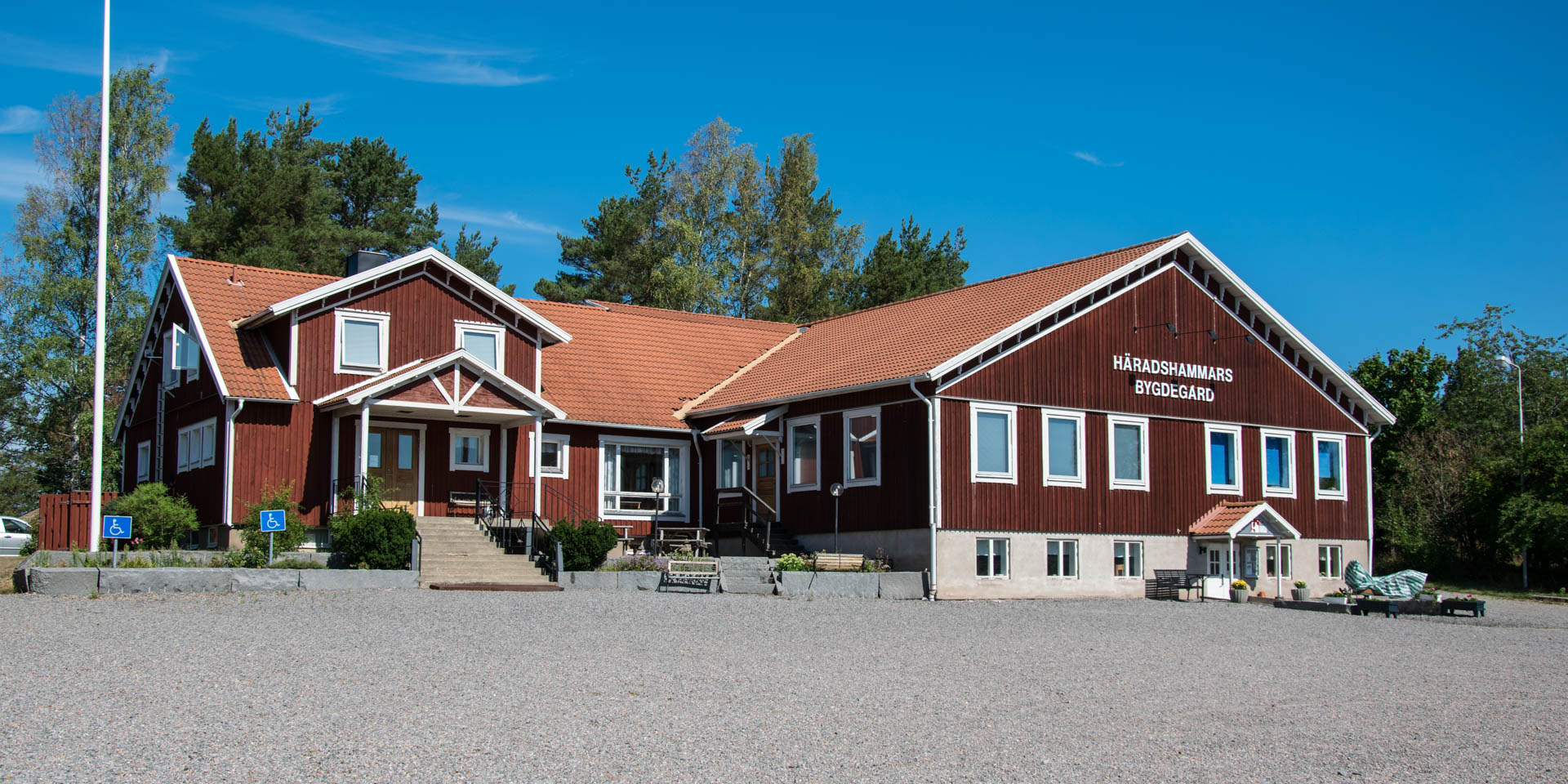 Zarah Leandermuseet
Zarah Leander Museum near Häradshammar
The Zarah Leandermuseet is a museum in honour of the famous Swedish singer and stage and film actress Zarah Leander. It is located near the church village Häradshammar on the peninsula Vikbolandet, about 30 kilometres east of Norrköping.
The Zarah Leander Museum, opened on the 100th anniversary of the diva's birth on March 15, 2007, is situated on the ground floor of Häradshammars Bygdegård, the community centre of Häradshammar. It was founded on the initiative of Zarah Leander's long-time secretary and personal friend Brigitte Pettersson.
The Zarah Leander Society was founded in 2006 by Brigitte Pettersson and some like-minded people in order to commemorate her idol by setting up a museum. Most of the exhibits are part of Brigitte Pettersson's extensive private collection, which she collected during decades of collaboration with Zarah Leander and after the death of the diva in 1981.
The items exhibited in the museum come from Zarah Leander's professional and private surroundings and reflect the artist's life and work over many decades. The collection is accordingly extensive and includes photographs, film posters, records, clothes, stage costumes, furniture and curiosities.
Due to her career in Germany between 1936 and 1943, in which Zarah Leander became the greatest singing and film star of the Third Reich, her person was and is controversially judged. She returned to Sweden in 1943 and lived until her death in the estate Lönö, which she bought in 1939 and which is located only 15 kilometres from the museum on the shore of the Bråviken bay. The last resting place of Zarah Leander is in the cemetery at the church in Häradshammar.
Zarah Leandermuseet:

Opening hours
Opening hours
1. June – 31. August
Saturday: 11:00 – 14:00
---
Last update: 07/2022 | Errors and omissions excepted.
Similar destinations in the area