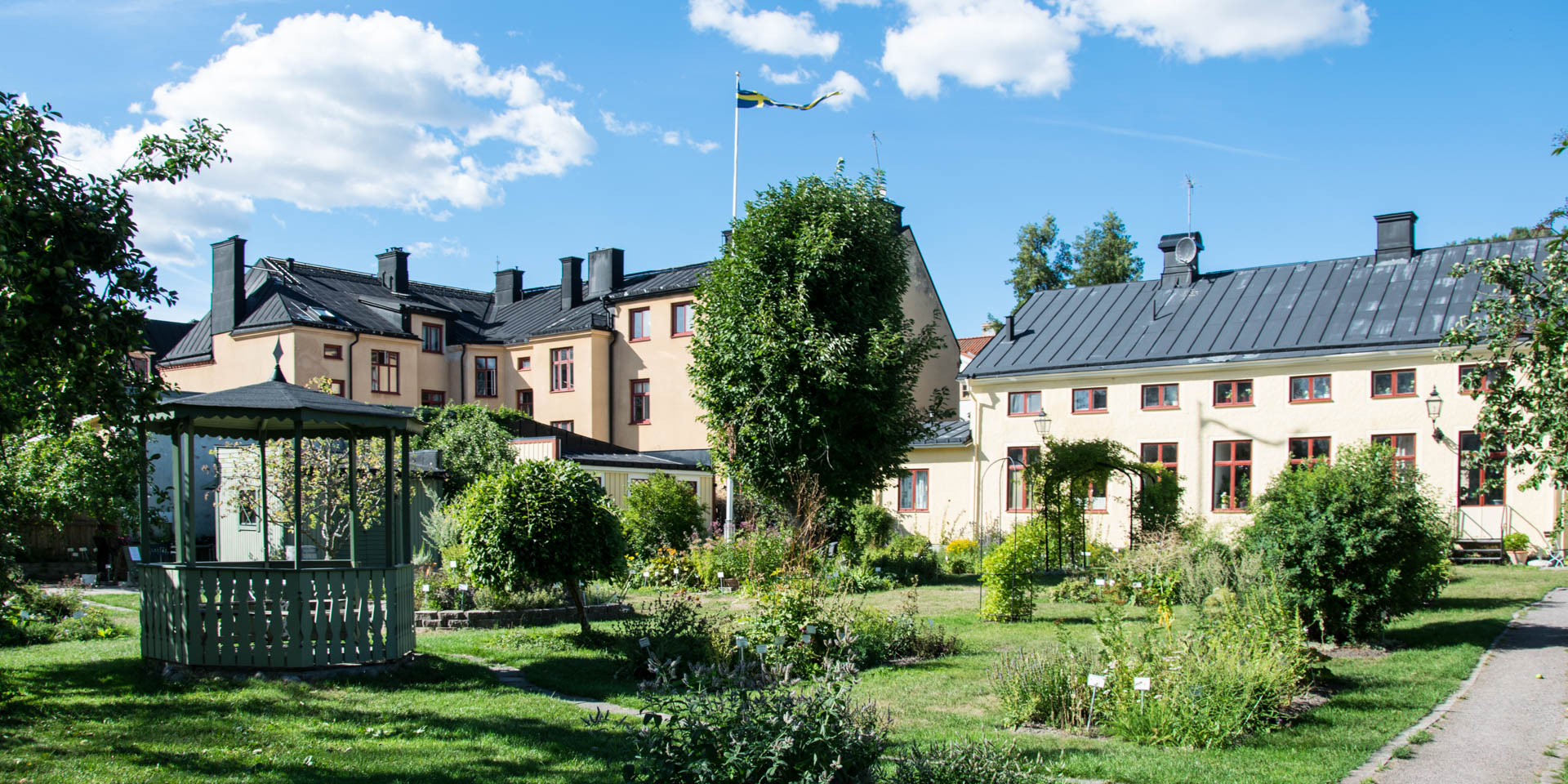 Örtagården i Söderköping
Herb & flower garden in Söderköping
The herb garden Örtagården i Söderköping is located between two rows of houses in the town centre of Söderköping and arranged like a small green island with aromatic herbs and flowering ornamental plants.
The Örtagården area is filled with a large number of beds of different shapes and sizes in which a wide variety of herbal plants are cultivated. These include well-known culinary herbs and spice plants as well as very old varieties and herbs used in classical herbal medicine.
Beds with old ornamental plants provide colorful accents between the herbs and rock plants and rose species complete the picture of a historical herb garden, as it is known for example from medieval monasteries.
There are various seating areas and some tables in the garden, so that you can also enjoy your picnic in a quiet atmosphere and in the spicy scent of the herbs. The paths and grass areas in the garden are flat, barrier-free and wide enough to be accessible with wheelchairs.
The garden is open all year round free of charge and dogs are welcome.
Similar destinations in the area