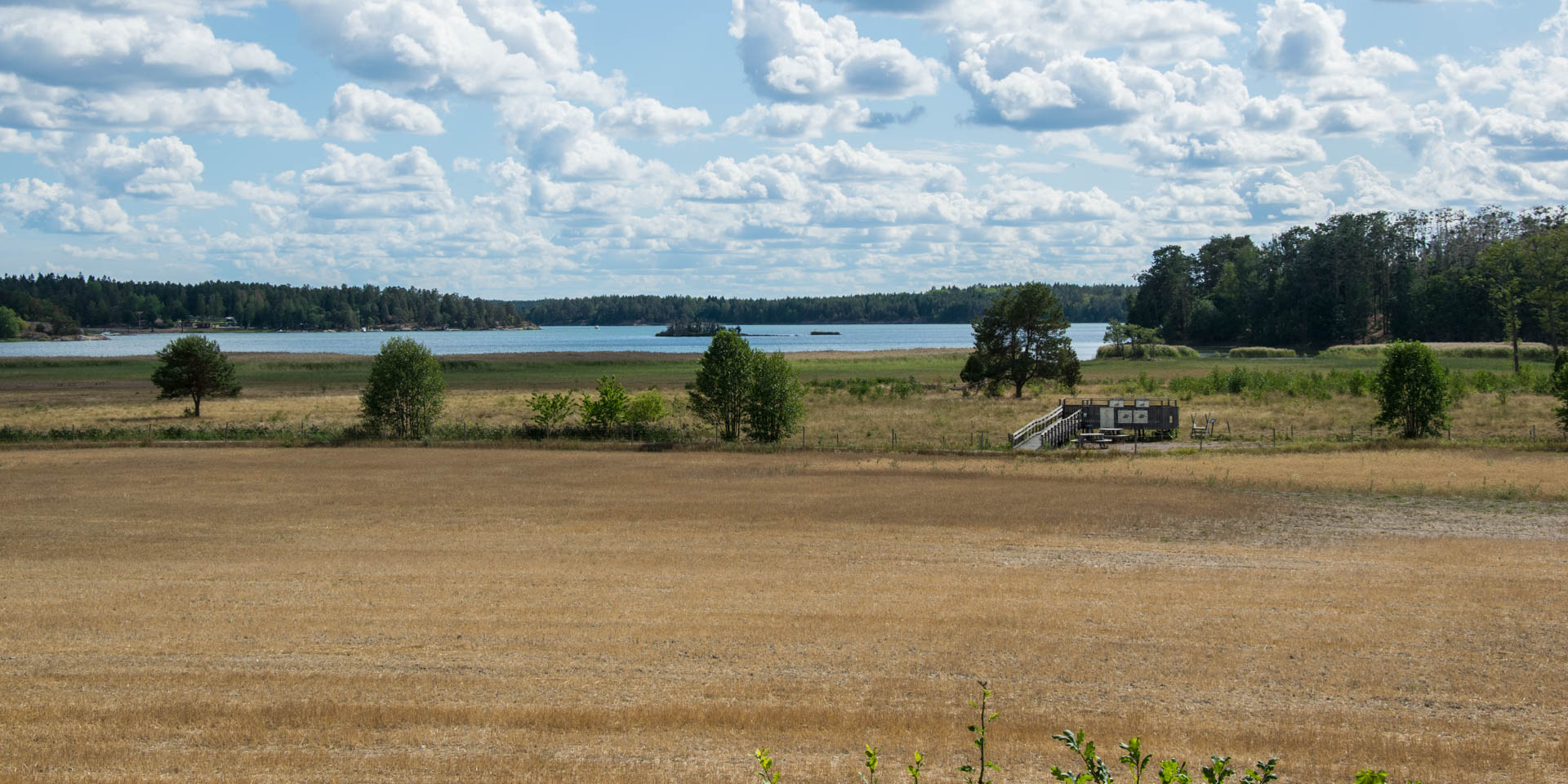 Nedre Lagnö Naturreservat
Nature reserve on Norra Finnö near Sankt Anna
The nature reserve Nedre Lagnö Naturreservat consists of a mixture of different natural landscapes on the west coast of the island Norra Finnö, about 35 kilometres east of Söderköping.
The Nedre Lagnö nature reserve is easily accessible just a few hundred metres from the road bridge that connects Norra Finnö, the largest island in the archipelago of Sankt Anna, with the mainland.
The part of the 34-hectare nature reserve north of country road 210 consists of a natural and old coniferous forest in which many of the mighty pines and spruces are up to 200 years old. This part of the reserve is crossed by a 1.2-kilometre-long circular trail through the partly hilly terrain.
The southern part of the nature reserve consists of a mixture of mixed deciduous forest with the characteristic flora created by continuous grazing as well as extensive beach meadows, wetlands and the two small islands Lindholmen and Uggeludden.
On the path along the beach meadows there is an observation platform from which you have a good view over the meadows at the water and its birdlife. On the platform there are information boards, which introduce the birds, insects and plants occurring there with text and pictures. The path and platform are accessible for wheelchairs.
The parking lot is located in the immediate vicinity of the country road - along with some pretty old houses, which contain the tourist office of St. Anna, a café, local exhibitions, a small shop and a toilet. All buildings and the restroom are wheelchair accessible.
Similar destinations in the area