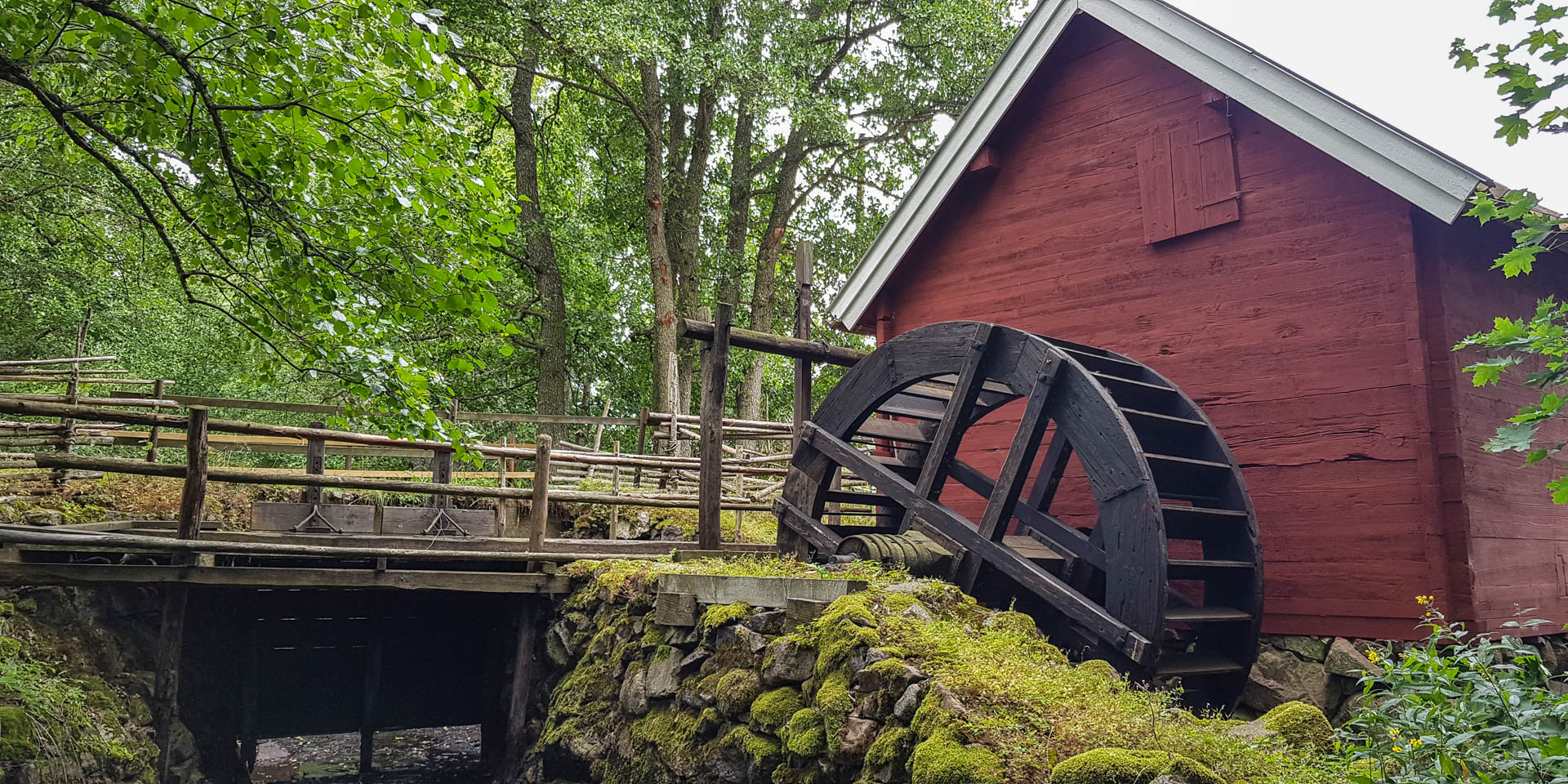 Vattenkvarnen i Norra Gullabo
Historical water mill in Norra Gullabo
The Vattenkvarnen i Norra Gullabo is a historic watermill in the small settlement of Norra Gullabo in the municipality of Torsås Kommun. It is located about seven kilometres north of the main town of Torsås.
The water mill was built in 1882 by the farmer Johan Johansson, who owned a farm in Norra Gullabo. The mill was in operation until the 1920s and was donated to the local heritage association Torsås Hembygdsförening by the grandson Filip Johansson in 1936.
The water mill in Norra Gullabo
The grinding mill is older than the mill building itself and originally came from the small settlement of Björsebo on the outskirts of Torsås. Before the mill was built, a horizontal water mill with a frame saw already existed at this site. The hand-forged saw blade is now in the collection of Torsås Hembygdsförening.
It was also the association that saved the mill from decay and fundamentally restored it and the surrounding area with the stream in the 1970s. After the restoration was completed in 1973, a few tonnes of rye flour were grinded, but it was noticed that the millstones were too worn. In 2005, another restoration followed and today the interior of the mill building looks the same as it did in 1882.
During a visit, the small stream invites you to rest and, depending on the season, you can discover rare plants at the edge of the stream. For example, marsh-marigold (Caltha palustris), ragged-robin (Silene flos-cuculi) and wood anemones (Anemone nemorosa). If you are lucky, you may also see a white-throated dipper (Cinclus cinclus).
The Vattenkvarnen i Norra Gullabo is the only watermill in the municipality of Torsås, along with Bröms Tullkvarn.
Similar destinations in the area