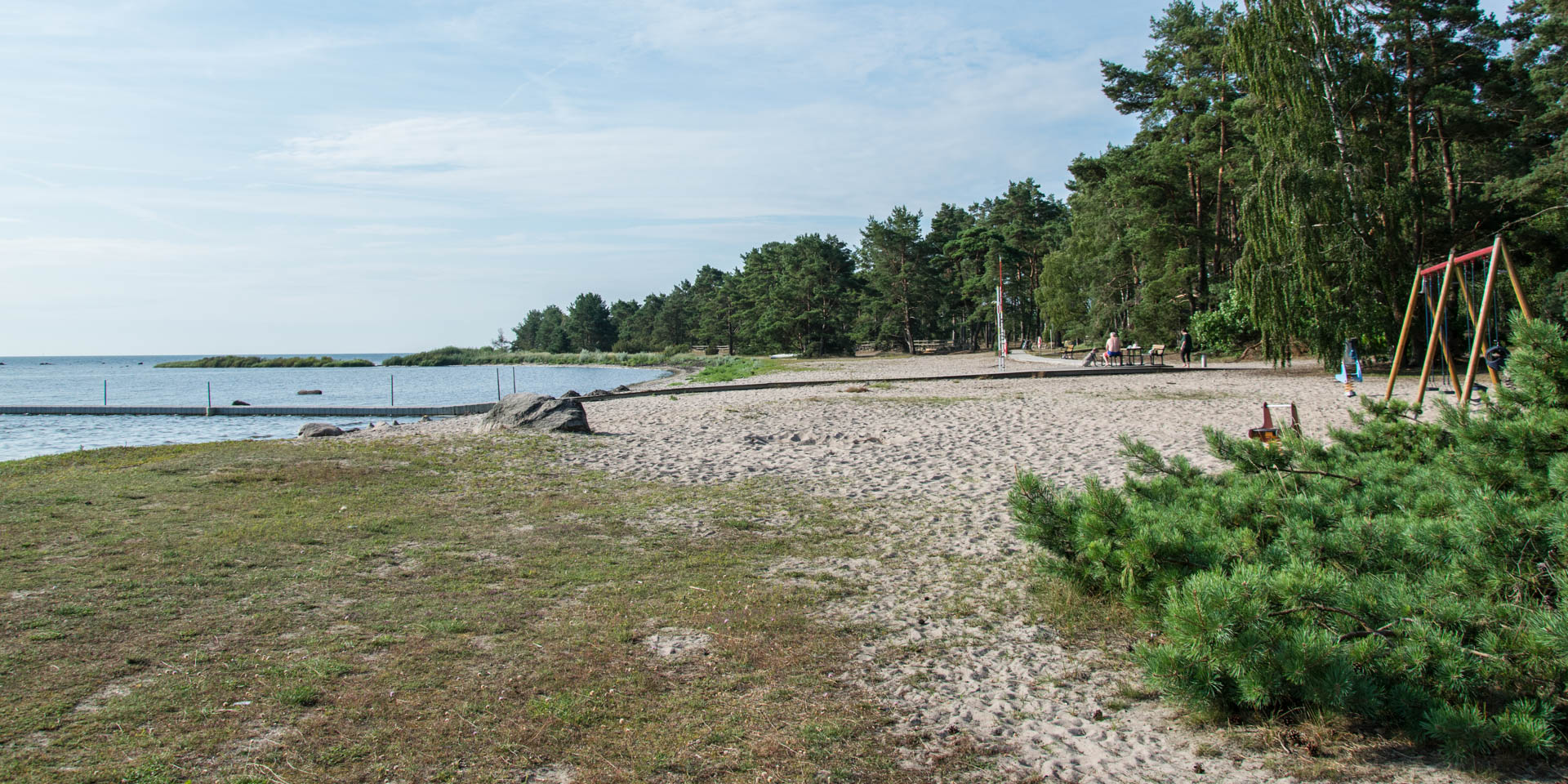 Insider tip
Fulviks Badplats
Beach near Söderåkra
Fulviks Badplats is a long sandy beach on the coast of the Baltic Sea in the municipality of Torsås Kommun. It is located just under five kilometres east of the town of Söderåkra near the small settlement of Fulvik.
The beach is one of the most beautiful bathing places in the wider area. The special feature is extremely shallow water that extends many metres into the Kalmar Strait. This makes Fulviks Badplats a child-friendly beach with a pleasant water temperature.
At the bathing area you will find a long bathing jetty to get directly into deeper water. Fulviks Badplats also has a slide in the water and playground equipment on the beach. The dry toilet, a changing room and an outdoor shower are located behind the beach line at the edge of the forest.
To get to the bathing place, you can use the large parking lot a few metres to the west. You can also use it when visiting the nature reserve Örarevet Naturreservat, which stretches south along the coast. This is a good way to combine a short hike through Örarevet with some relaxation at the beach.
Similar destinations in the area