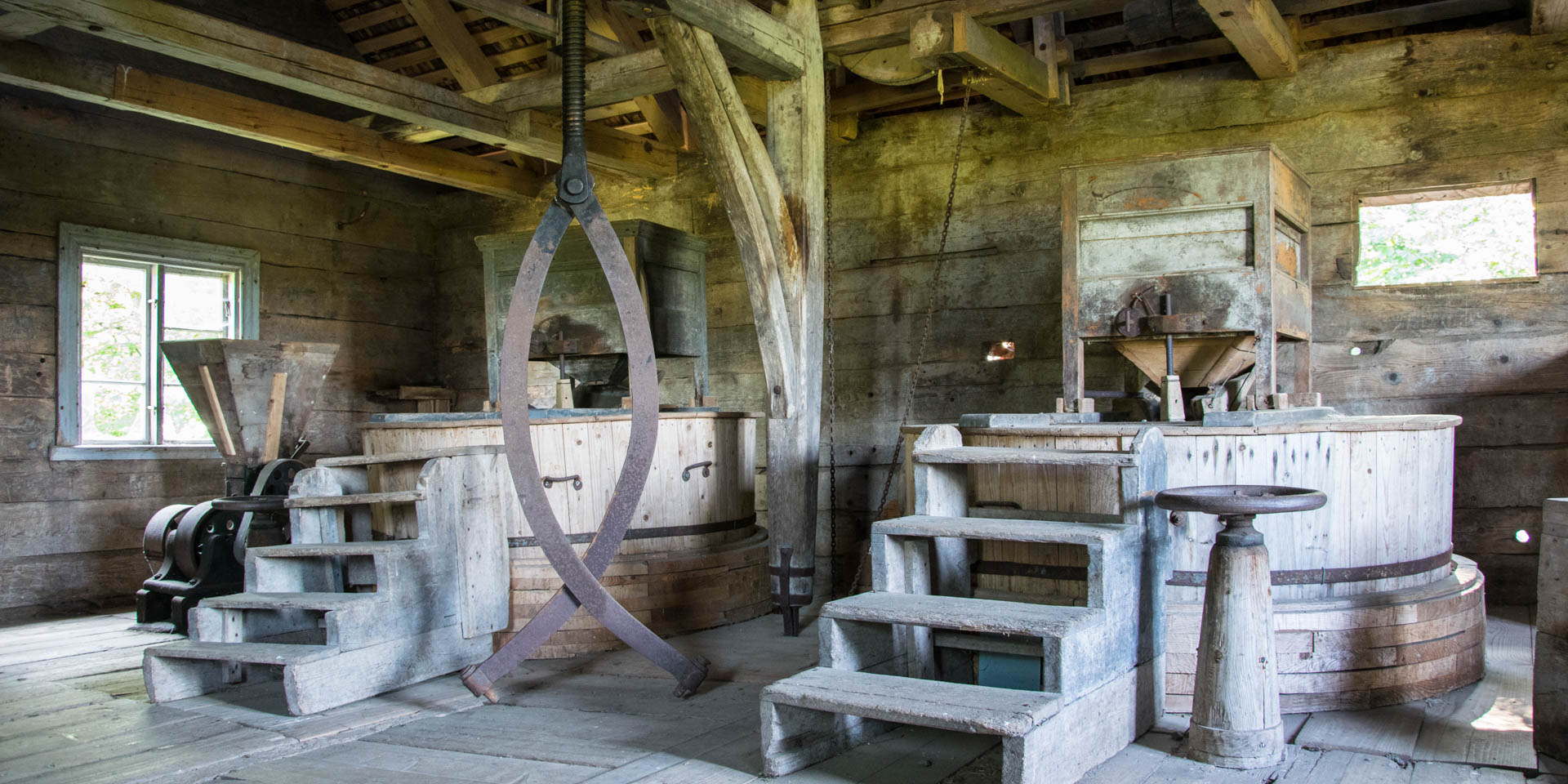 Bröms Tullkvarn
Historic watermill in Bröms
Bröms Tullkvarn is a historic watermill in the border region between Karlskrona Kommun and Torsås Kommun. It is located by the stream Brömsebäck in the small settlement of Bröms.
The watermill in Bröms is located in a historically exciting area. A few metres from here you will find the Fredstenen i Bröms, the peace stone of Brömsebro, and the remains of the castle Brömsehus. The mill itself is first mentioned in a document from 1498. Bröms Tullkvarn was originally a watermill with a horizontal wheel, but only received a standing water wheel in 1834.
The Peace of Brömsebro
In the meantime, Sweden and Denmark concluded on August 13, 1645 the Peace of Brömsebro, a small town four kilometres to the southwest, and ended the Torstensson War. This began in 1643 and is considered part of the Thirty Years' War. Due to Swedish successes, Denmark had to cede several lands to Sweden as part of the peace settlement, including Gotland. On August 15, 1915, the Peace Stone was erected on the spot where peace was concluded 272 years earlier - within sight of the watermill.
After the farmers of Bröms had been able to use the mill for grinding on their own for a long time, it was designated a toll mill (Swedish: tullkvarn) in the 1850s. From then on, the mill was run by one miller who collected a fee from the farmers who came to the mill.
Bröms Tullkvarn was initially powered by water from the stream, later received an electric motor and was shut down a short time later in the 1950s. Today it is the only preserved historic watermill in the municipality of Torsås Kommun, along with the Vattenkvarnen i Norra Gullabo. It has been restored and is usually open to visitors.
Östra Blekinge Hembygdsförening
Since the watermill is now located directly on the border between Blekinge and Småland, the local heritage association Östra Blekinge Hembygdsförening takes care of its preservation. Founded at the end of 1970, the association works for cultural preservation and nature conservation in the regions around Jämjö, Kristianopel, Torhamn, Ramdala and Sturkö.
Similar destinations in the area