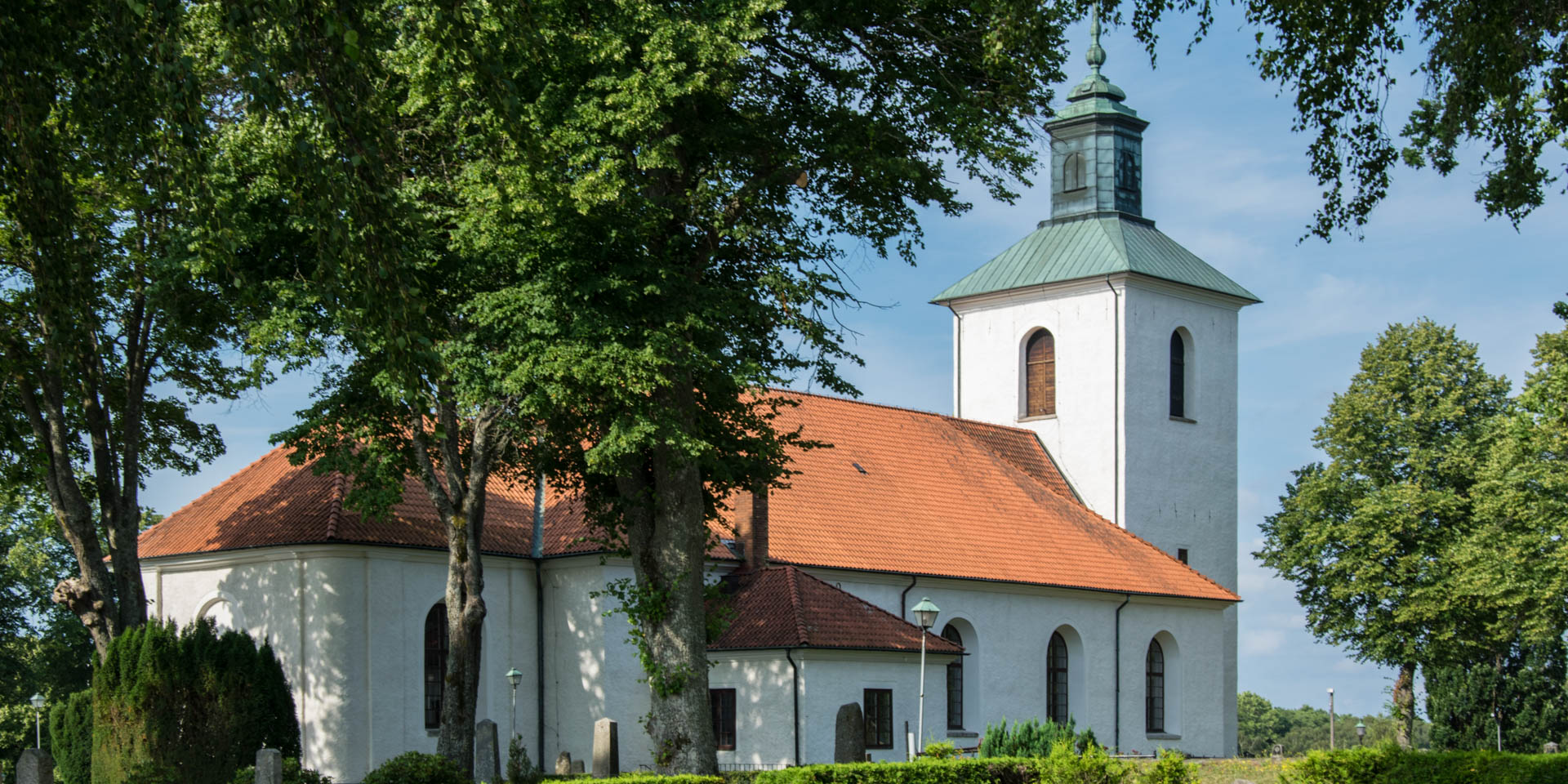 Söderåkra Kyrka
Historical church in Söderåkra
The church Söderåkra Kyrka dates from the 18th century and is actually called Sofia Magdalena Kyrka. It is located on the eastern outskirts of Söderåkra in the municipality of Torsås Kommun.
The church in Söderåkra was built in 1794/95 on a site where the village church had previously stood. The first known church on this site was probably built in the 13th century and was a so-called Kalmarkustkyrka, meaning a church on the coast of Kalmar. These types of churches were built of stone and had several storeys, but no steeple.
Such preserved churches are the Kläckeberga Kyrka and the Halltorps Kyrka, both of which you will find in the municipality of Kalmar Kommun north of Söderåkra.
Söderåkra Kyrka was destroyed and rebuilt at least once over the centuries and extended by parts until the parish decided to build a new church at the end of the 18th century. When the Swedish King of the time, Gustav IV Adolf (1778 – 1837), visited the construction site, he decided to name it after his mother Sophia Magdalena of Denmark (1746 – 1813). The consecration of the church took place on June 6, 1797.
The interior of Söderåkra Kyrka
The inside of the church corresponds to that of a hall church and has been restored several times since it was built. The organ on the gallery above the entrance was built in 1857 in the small village of Lemnhult near Korsberga in the municipality of Vetlanda Kommun. Its appearance still corresponds to that time, while the present organ work dates back to 1955.
The baptismal font dates partly from the Middle Ages and is the oldest item in the church. The pews in Söderåkra Kyrka have been partially modernised, but like the pulpit, they date from the time the church was built.
Similar destinations in the area