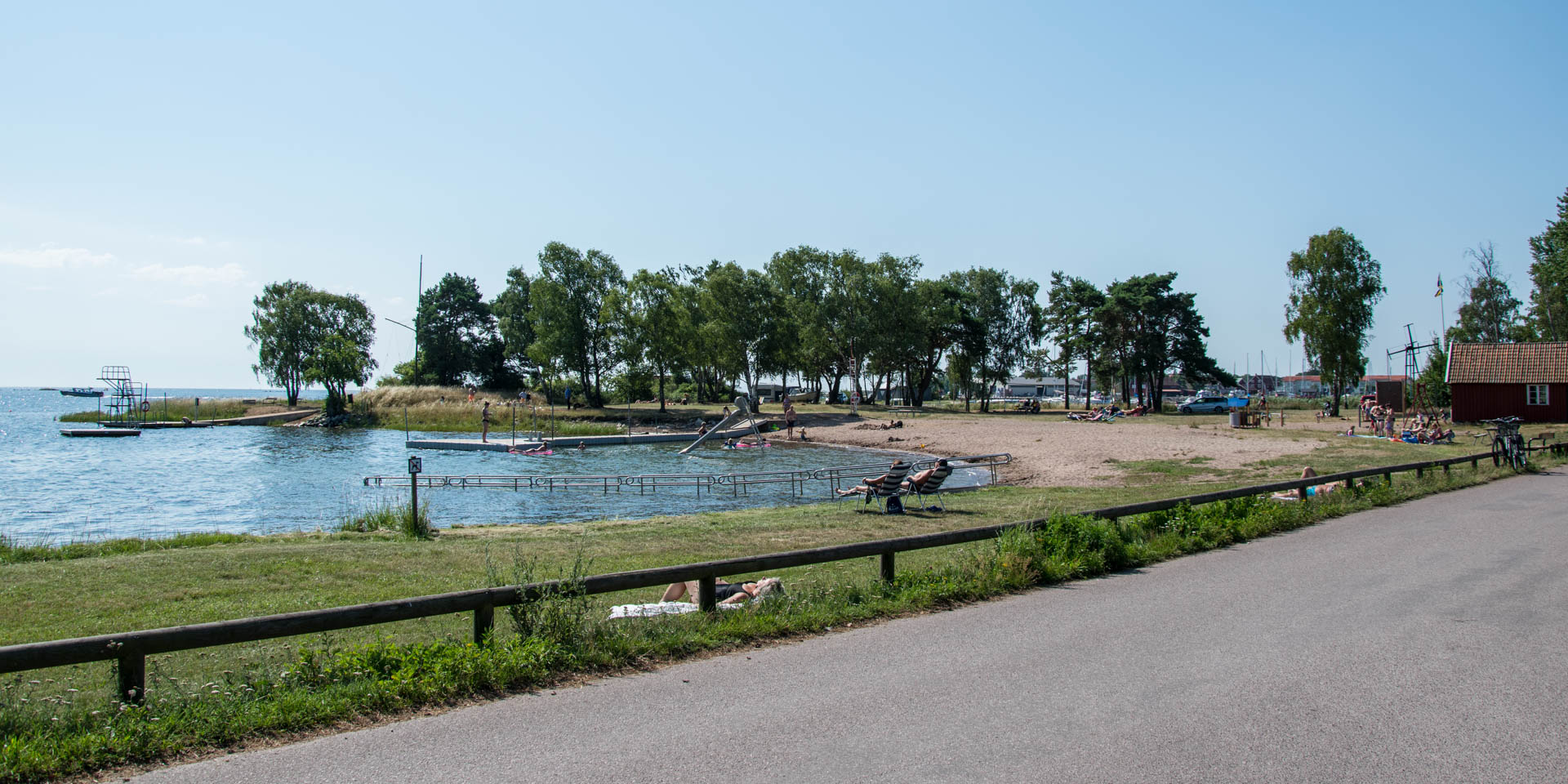 Popular destination
Dalskärs Badplats
Beach on Dalskär in Bergkvara
The bathing beach Dalskärs Badplats, which is quite popular in the area, is located on the archipelago island of Dalskär near Bergkvara, a small village on the coast of the municipality Torsås Kommun in Småland.
Dalskärs Badplats is located on the side of the island of Dalskär facing the Baltic Sea and offers a beautiful view of the Kalmarsund and a few offshore islands. The island of Dalskär itself can be reached easily via a road, as it is within a few metres of the mainland in some places.
The bathing area consists of a sandy beach about 50 metres long and 20 metres wide with a narrow strip of sunbathing lawn adjacent. The actual beach area and the sunbathing lawn are treeless and offer no shade. If you're still looking for a shady spot, you'll find it in the area of the diving tower at the tip of the island, just a few metres off the sandy beach. From there you have by the way the best view of the island further out with the old lighthouse Garpens Fyr.
The facilities at Dalskärs Badplats
In addition to the aforementioned diving tower, the facilities at Dalskärs Badplats consist of a long bathing bridge, a small water slide, toilets and showers, as well as a wheelchair ramp that extends from the entrance down into the water.
The campsite, located directly opposite the access road, also offers you a kiosk near the beach for ice cream and drinks, as well as a small bistro/café with a terrace, so that also the physical enjoyment during an extended day of swimming in the sun and sea is not neglected.
Similar destinations in the area