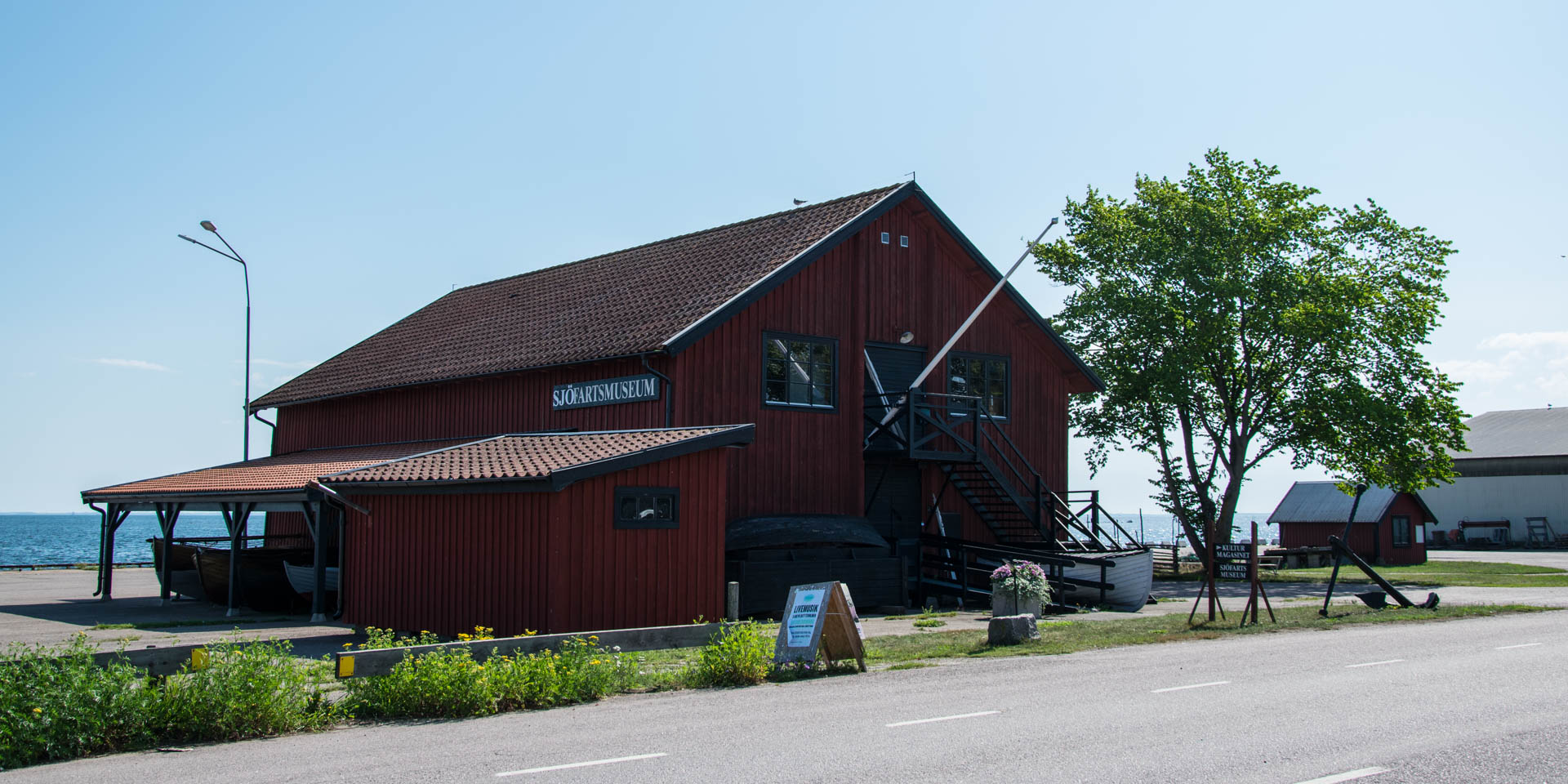 Bergkvara Sjöfartsmuseum
Maritime museum in Bergkvara
Bergkvara Sjöfartsmuseum is a maritime museum at the harbour of the village of Bergkvara in the municipality of Torsås Kommun. It shows the local history of the village in relation to seafaring.
The museum is run by the museum association Bergkvara Hembygdsgille, founded in 1945. The exhibition is spread over two floors in the former warehouse building at the harbour, which was built at the beginning of the 20th century. During the summer months, the museum is usually open in the afternoons, otherwise only by prior arrangement.
The exhibition of the Bergkvara Sjöfartsmuseums
In the exhibition at Bergkvara Sjöfartsmuseum you will find various objects from the town's maritime history. From ship models and paintings to navigation equipment and many other objects. There is also an intact boatbuilding workshop on the ground floor. The objects bear witness to Bergkvara's heyday in the 19th century, when the town was once one of Sweden's largest ports and huge sailing ships were moored in the harbour.
In summer, the museum also offers other activities, such as guided tours or music evenings. The ground floor provides barrier-free access via a ramp. Across the street you will also find the art hall Bergkvara Konsthall.
Similar destinations in the area