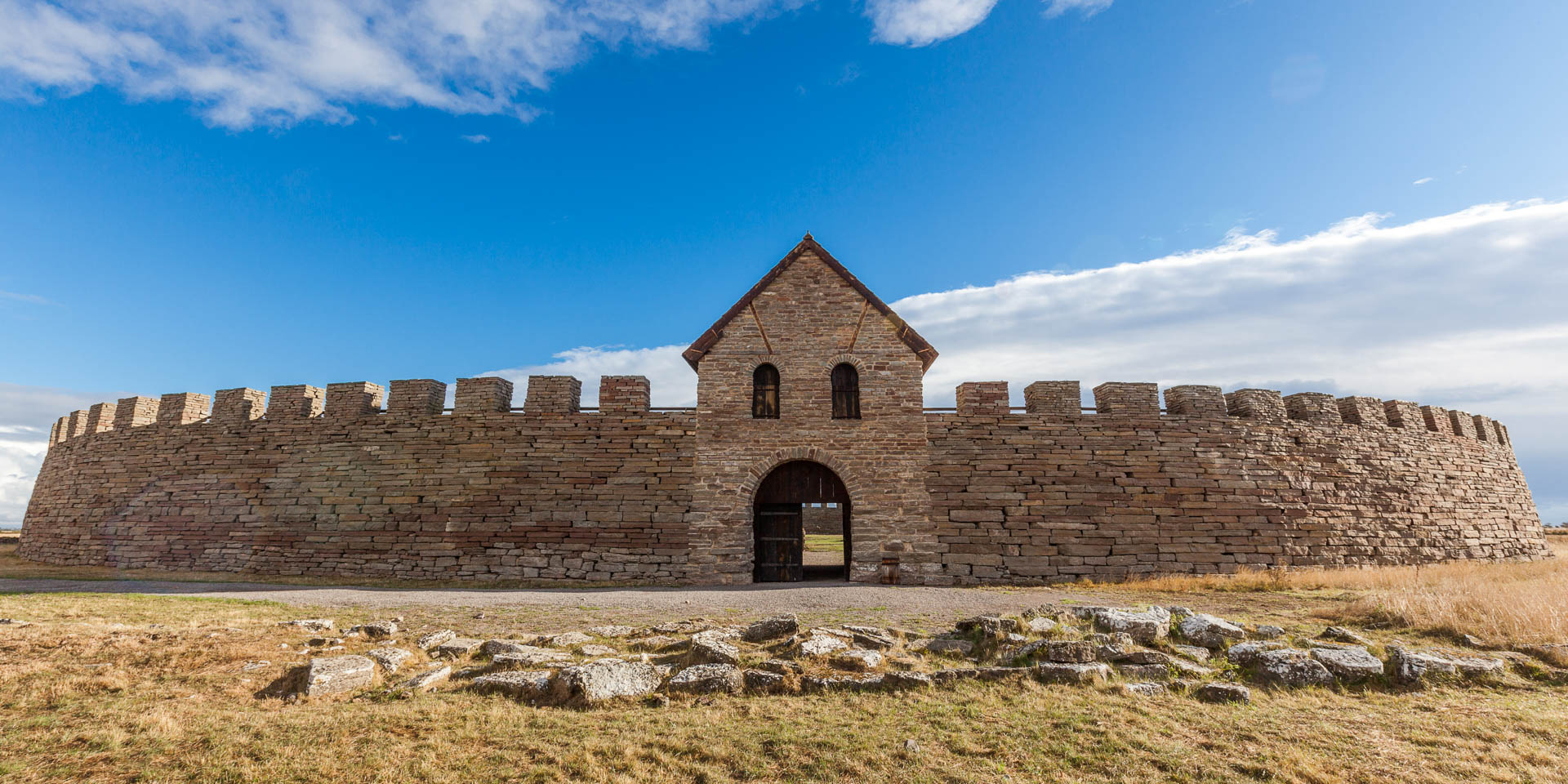 Eketorps Borg
Early medieval castle near Eketorp
Eketorps Borg is an archaeological open air museum and a fully restored prehistoric concentric castle near the southern tip of Öland. The castle on the edge of the karst landscape Stora Alvaret is so far the only one of the 19 known prehistoric castles on Öland that has been fully explored archaeologically.
After extensive excavations in the 1960s and 70s, Eketorps Borg has been fully restored with buildings from different periods of the castle. The castle was in use between 300 and 1300 AD. and buildings from different periods were faithfully restored, so it is possible to follow the development of Eketorp from the Iron Age to the Middle Ages.
The recreation within the high curtain wall is authentic in every detail. Beginning with the building details, the staff in historical clothes and pigs, sheep and chickens of old Swedish local breeds. The most interesting of about 24,000 finds are exhibited in a modern museum building.
Events during the summer time, where you can compete in the art of archery or step into chain mail and battle helmet, enhance the feeling of the life in the Middle Ages. Various guides offer educational time travels to the Iron Age or the Middle Ages.
The museum shop offers lots of local and natural products, books about Eketorp and high-quality copies of historical jewelery. Eketorp is wheelchair accessible. Dogs are not allowed inside the castle, but can wait in a "dog parking space" at the shop.
Eketorp I - Iron Age refuge castle, curtain wall with 57 meters in diameter.
Eketorp II - Refuge castle, enlargement to 80 meters in diameter, abandoned from 700 AD.
Eketorp III - Military defense complex with new construction of the buildings and the surrounding wall, in use until 1300.
Similar destinations in the area