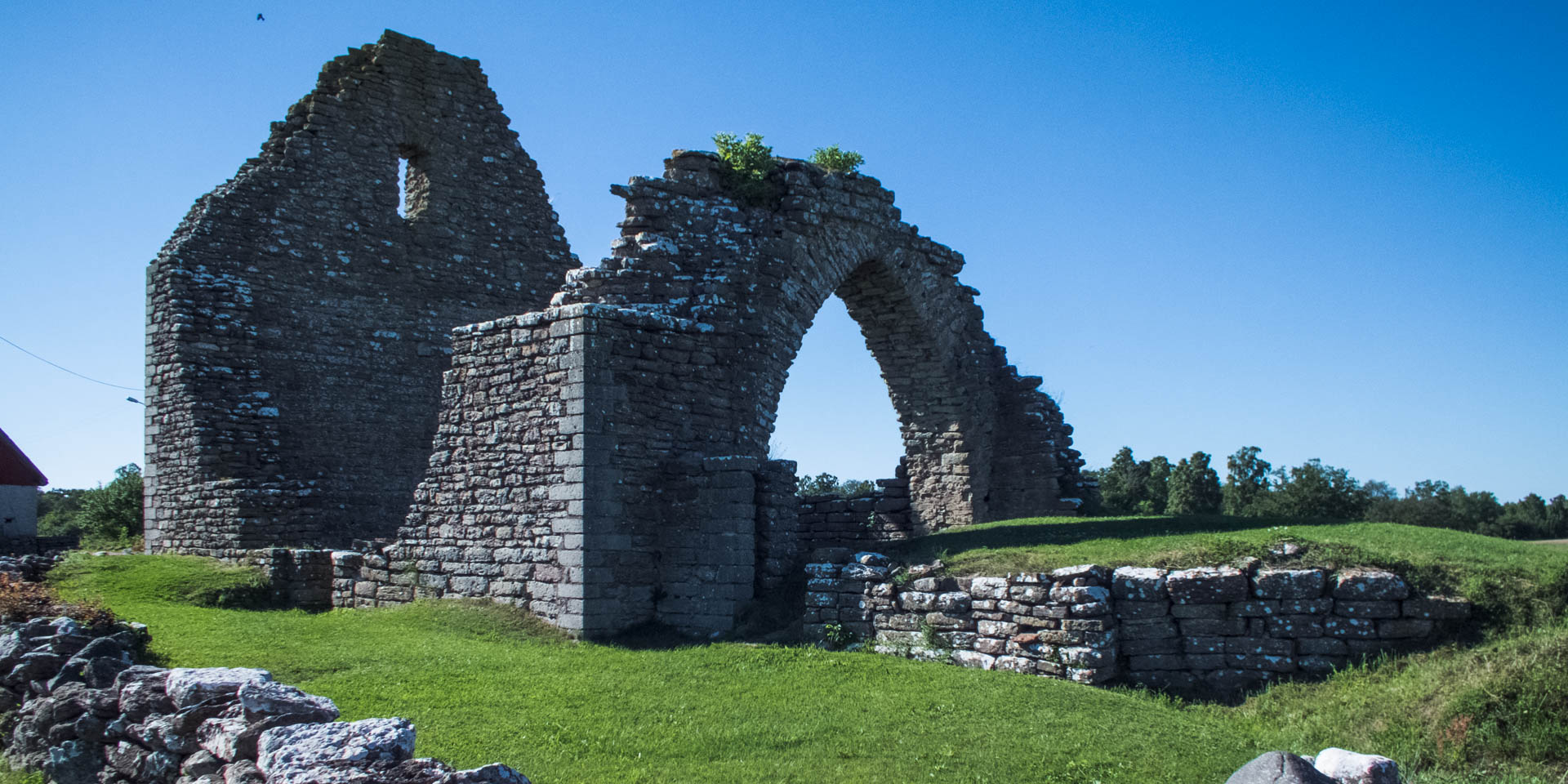 S:t Knuts Kapell
Church ruin near Norra Möckleby
The ruins of the St. Knuts Kapell, a chapel from the 12th. century, are located in the direct vicinity to the Iron Age castle ruin Gråborg, approximately 6 kilometers west of Norra Möckleby.
The remains of the once 18-meter and 7-meter wide St. Knuts Kapell consist only of the incomplete western gable wall and a few foundations of the side walls.
The chapel was dedicated to the holy Knut, patron of the Danish trade union Knut Guild. This particular circumstance is interpreted as an indication of the importance of the Gråborg as a medieval trading center.
The chapel was in use for almost 400 years and probably surrounded by a small cemetery. At some point in the 16th century the chapel was abandoned and the Swedish krona recovered the bell in 1560. The old altarpiece, one of the largest on Öland, is now in the church of Algutsrum.
Similar destinations in the area