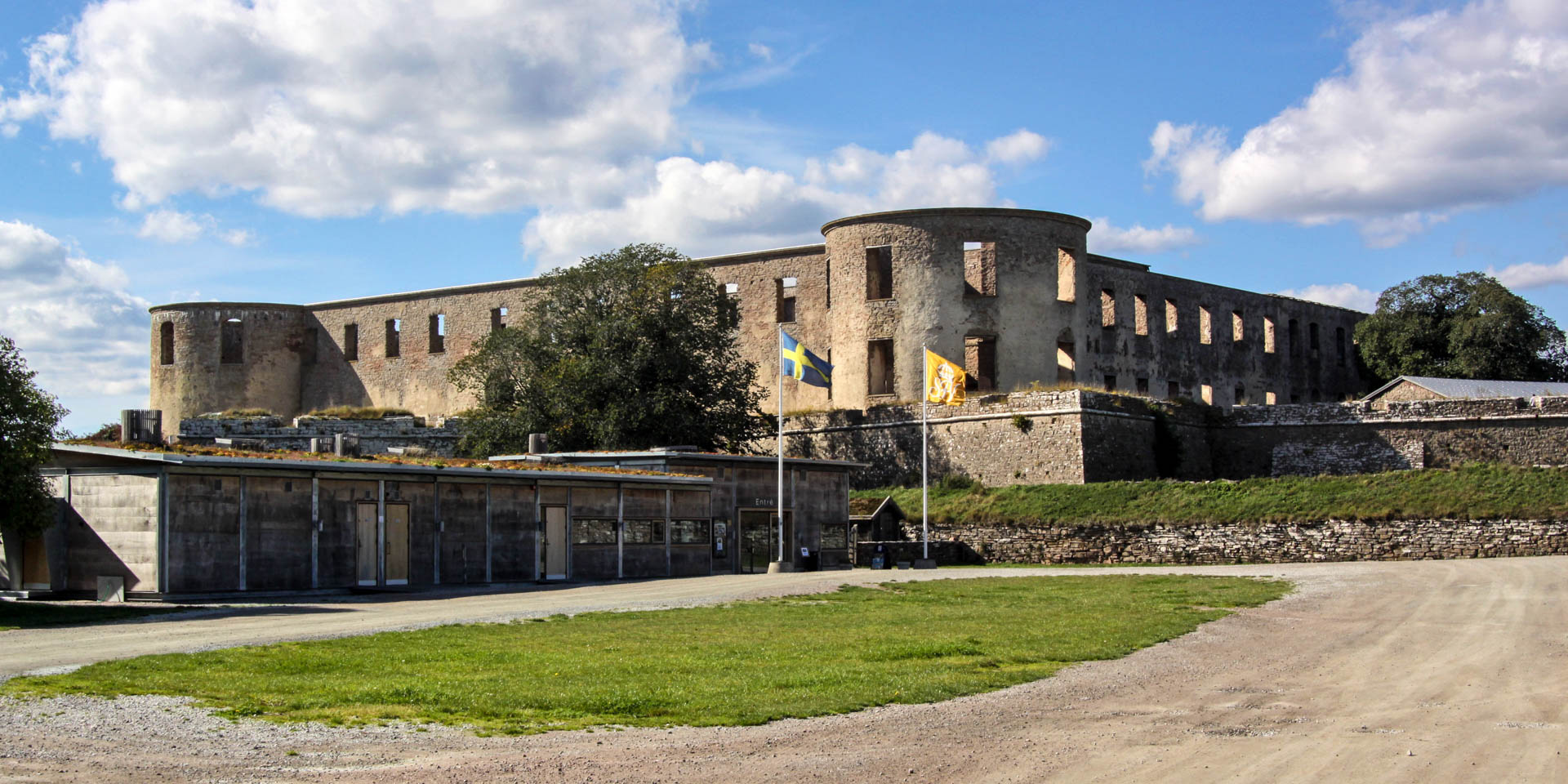 Borgholms Slott
Castle ruin at Borgholm
The mighty ruin of Borgholm Castle is located near the town Borgholm, on the west side of the Baltic island Öland. Borgholms Slott is one of the most significant historical sites in Sweden and is one of the most visited destinations on Öland.
After walking through the large entrance portal of Borgholms Slott the pleasant coolness of the ruin surrounds the visitors. The path leads through staircases, on whose steps once walked the powerful of the northern hemisphere, in the various floors of the castle, with large empty halls and seemingly endless suites of rooms.
From the massive bastions you can enjoy an extensive view of the steppe landscape of the Stora Alvaret. The empty window frames on the west side offers an undisguised view over the Kalmar Strait.
In the permanent exhibition Uppgång & Fall (Rise & Fall) you can learn interesting facts about the 900-year-old castle history, the threat on the island by pirates, about kings and royal love stories, legends and war. Scale models also show the different stages of development of the castle, from the defense tower to the baroque Royal Palace.
The special atmosphere of the ruin is regularly used for changing art exhibitions, and the large courtyard is frequently the scene of musical events and theater performances.
During high season, from late June to mid-August separate castle tours take place for children especially. They can paint their own knight shields in the castle workshop or practice with bow and arrow. In the knights school the 4-to-12-years old learn everything what they ever wanted to know about knights.
The ruin is open to visitors daily in the period from early April to late September. Dogs may be brought, but have to be on a leash anytime. The tickets can be purchased in the castle shop in the entrance building in front of the ruin. The ruin itself is only partially wheelchair accessible - the upper floors can be reached only by stairs.
The basic unit of Borgholm Slott, a simple defense tower, is built on the site, whose foundations are still visible in the courtyard of the castle today. The tower was transformed into a fortress of great strategic importance in the ongoing wars between Sweden and Denmark.
Because of the lasting peace with Denmark, the castle lost its strategic importance. The royal family prefers the modern castles in the Stockholm region and the Borgholm Castle is only inhabited by a guard squad and begins to fall apart.
The empty rooms are used by a textile factory as a production facility until a major fire on October 14, 1806 destroyed everything combustible in the castle and left over only the mighty walls.
Similar destinations in the area