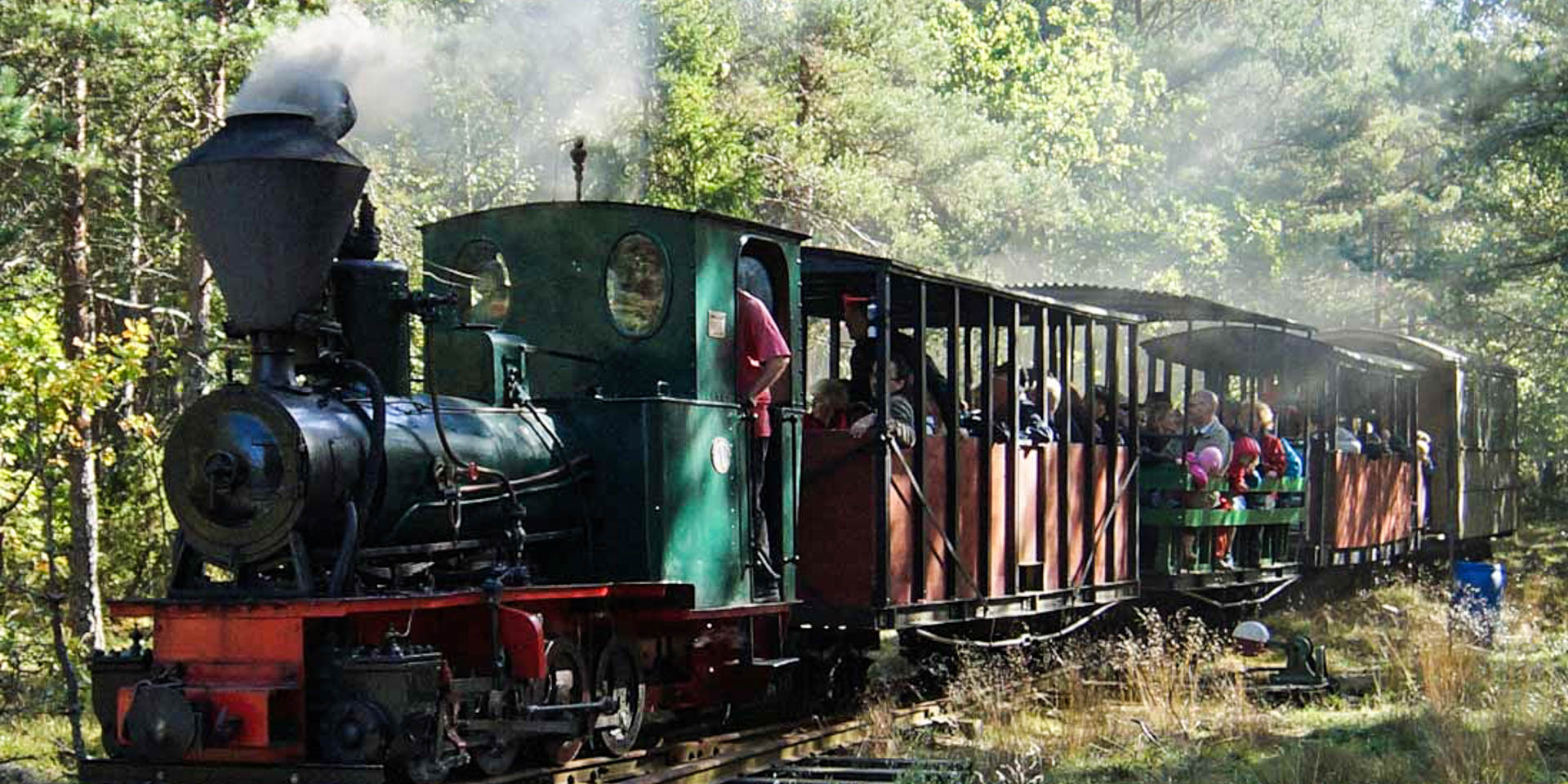 Böda Skogsjärnväg
Museum train at Grankulla
The route of the museum railway Böda Skogsjärnväg leads through dense forest area near the village Grankulla on the east side of the northern tip of Öland.
The railway track with a track width of 600 mm extends over a length of 4.2 kilometers between Fagerrör and the nature reserve Trollskogen through the Ekopark Böda. The track of the Böda Skogsjärnväg consists of a restored section of a formerly 27 kilometer rail network, which was used for the transport of timber until 1959.
The museum train is operated from early July to late August, three days a week. Different carts on the basis of historical light railway bogie wagons transport the passengers. The locomotive is the steam locomotive Mormor (grandmother) from 1910.
The four-axle locomotive with a weight of 8 tons and the construction number 118/1910 was built by the locomotive and boiler factory L. Zobel in Germany. Purchased in 1910 for the operation of the forest railway, the small locomotive went through an odyssey through Sweden after the closure of a small railway. In 1990, it came into the possession of the association Böda Skogsjärnväg and provides its service in the old area again.
During maintenance and repair work on the steam locomotive or if its operation is forbidden due to danger of a forest fire, a historical diesel locomotive is used. Usually the train is then pulled by the Dragos, a four-axle diesel locomotive from 1952 (KHD 55107/1952), which was in proper use until 1989.
Similar destinations in the area