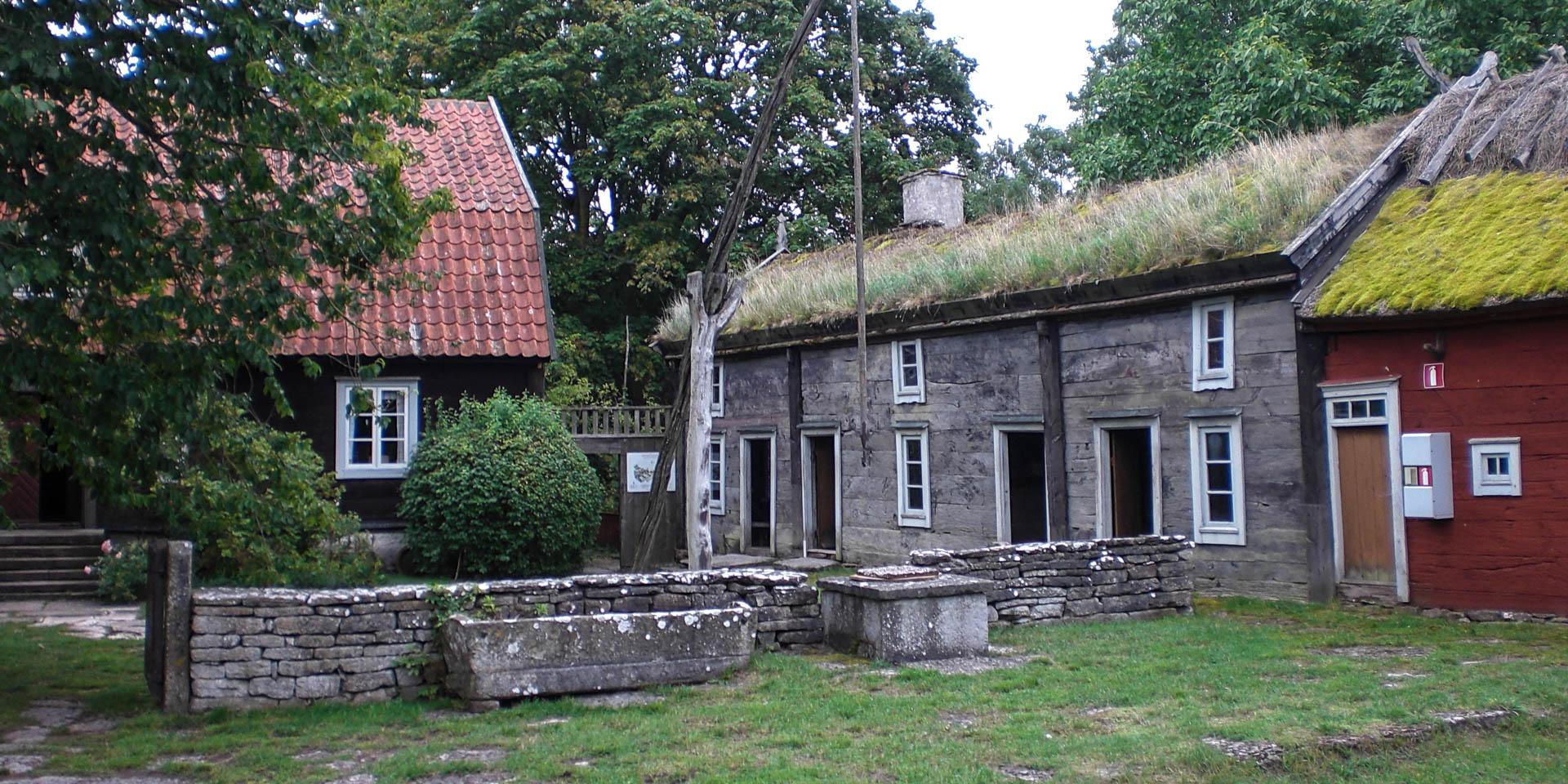 Ölands Museum Himmelsberga
Open air museum near Långlöt
Ölands Museum Himmelsberga is located in the eastern part of the island of Öland, about 1 kilometer west of Långlöt. It is an open air museum in the form of a preserved village from the 18th century.
Himmelsberga is an unique example of the no longer existing farming villages and the traditional cultural landscape in the east of Öland. It is a so-called double row village with old yards on both sides of a narrow village street. As it was once common for the region, the long barns are standing directly next to the street, while the residential buildings located in the back of the courtyards.
When entering the village a journey through time begins - buildings, facilities, equipment and tools, even the animals and plants transport the visitor to the rural life of the 18th and 19th centuries. On the pastures graze ancient breeds such Öland horses and Göinge goats, in the pen wallow Linderöd pigs, in the yard scratch Öland bantams and the gardens are full of old crops.
With the idea to preserve a traditional row village for future generations, the court Norrgården became the first museum building in 1959. The Museum consists now of several courts, an art gallery, exhibition spaces, a café and a village shop.
In the exhibitions you will find traditional and contemporary art and craft - in the village shop also books, souvenirs, postcards and quality handicraft. The café offers coffee, cakes and also simple meals and cold drinks.
Similar destinations in the area