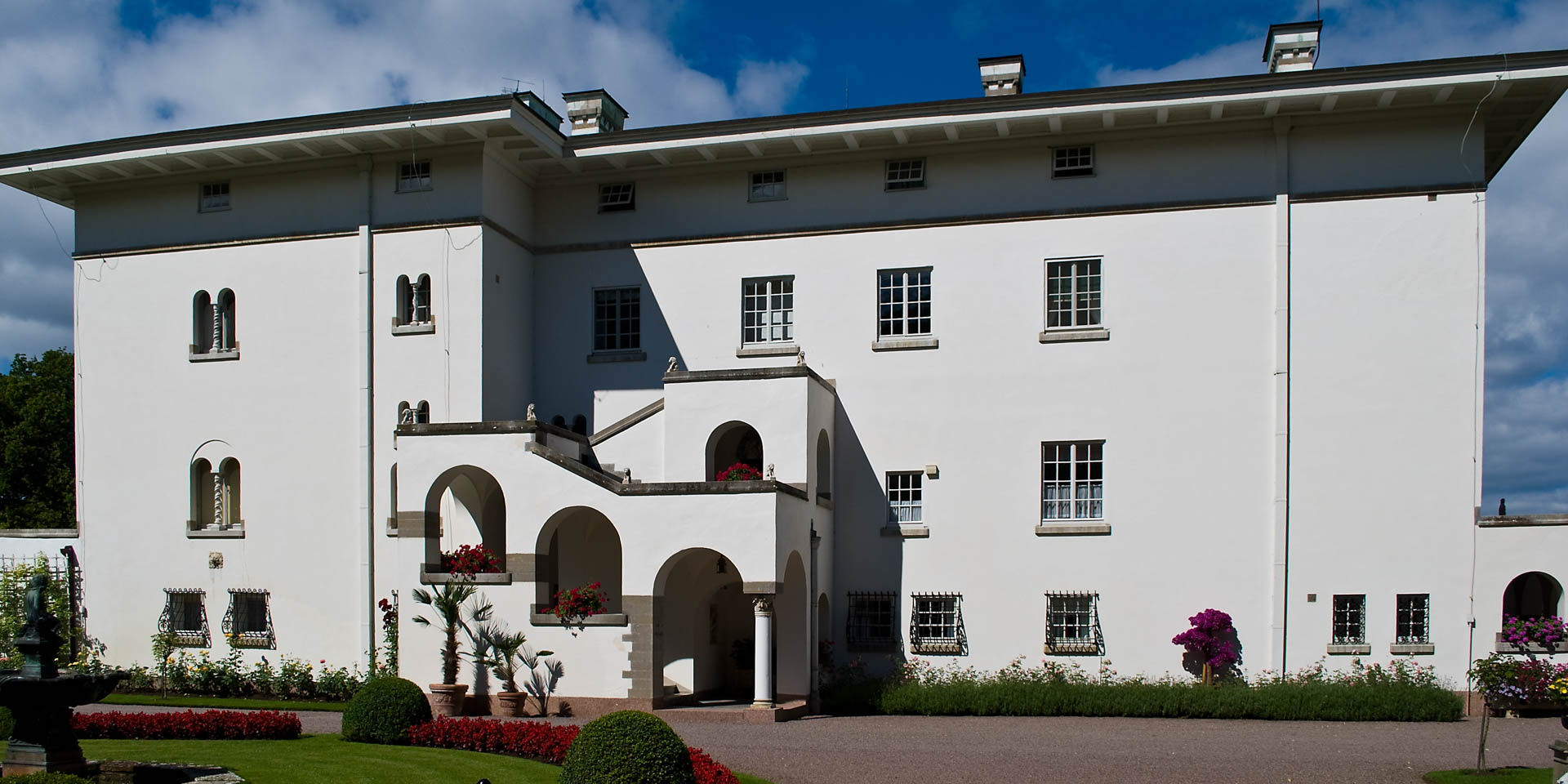 Sollidens Slott
Royal summer residence on Öland
Sollidens Slott, the summer residence of the Swedish royal family, is located on the west coast of the Baltic Sea island Öland, only a few kilometers south of the town Borgholm.
We call it Solliden Palace, because it is owned by the royal family, but it is rather a castle-like and very large villa. The three-storey building was built in Italian style and stands out clearly from the greenery of the surrounding park with its bright white façade.
The villa can not be visited from inside, but large parts of the castle grounds are open to the public during the opening hours in the summer season.
Öland has a relatively dry and barren landscape and Solliden is almost like an oasis in the desert with its lush vegetation. You can park in the steppe landscape within sight of the imposing ruin of Borgholms Slott and after a few meters you are already surrounded by dense green.
The park consists of different theme garden, each has its own unique charm. Immediately behind the castle is the Mediterranean-style Italian garden – with gravel paths, shaped hedges and flowerbeds. To the south is the English Park, with extensive lawns and magnolias, cypresses and plane trees.
To the west lies the so-called Dutch garden, planted with various roses and perennial plants. This garden was a gift from the Dutch Queen Wilhelmina to her friend Queen Victoria, the creator of Solliden Palace.
Sollidens Slott:

Opening hours
10. May – 31. August
Monday – Sunday: 11:00 – 17:00
1. September – 30. September
Monday – Sunday: 11:00 – 15:00
Similar destinations in the area