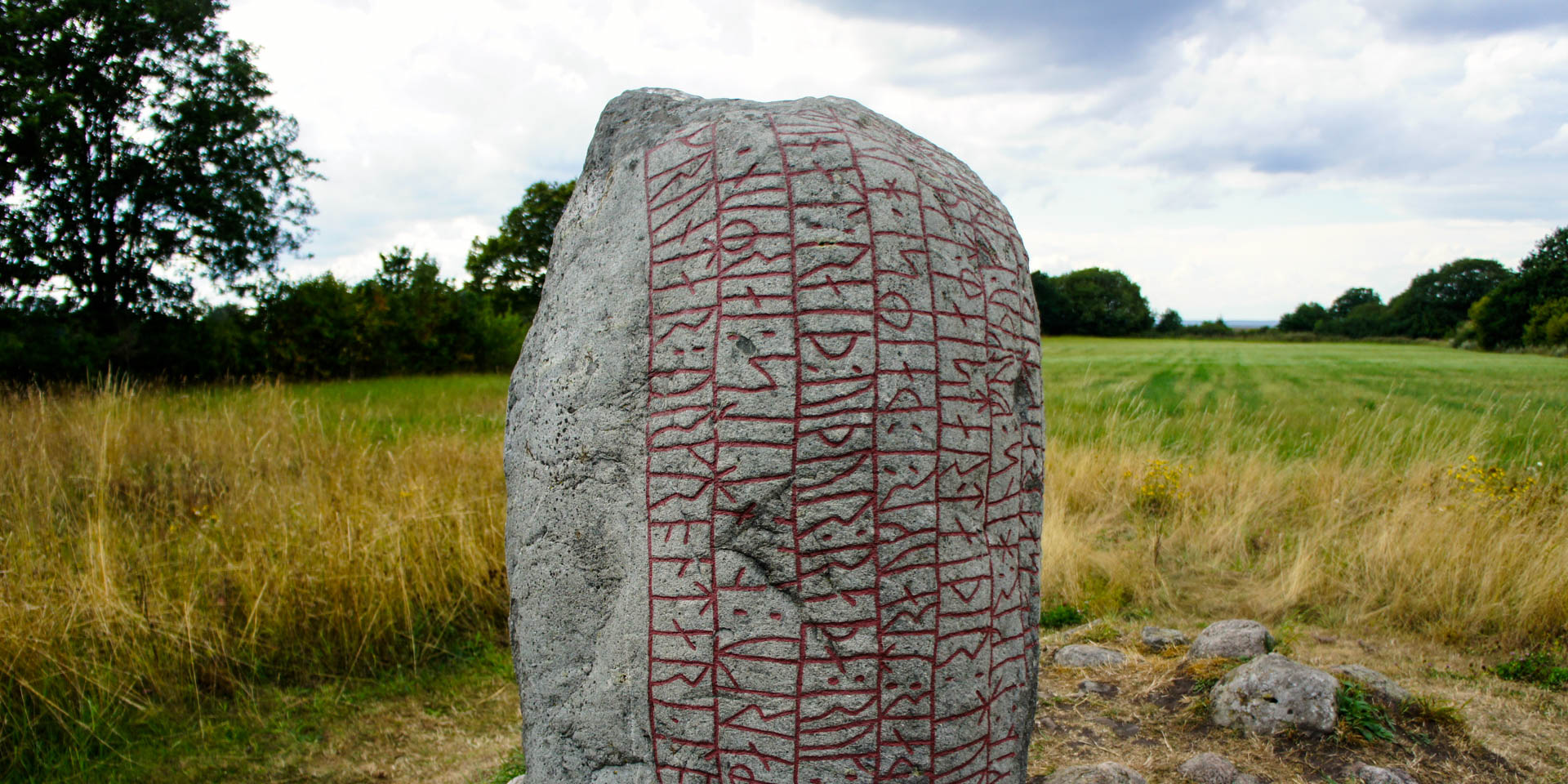 Karlevistenen
Runestone near Karlevi
Karlevistenen is a more than 1,000 year old runestone from the Viking age and the oldest runestone on Öland. It stands at its original location in a field on the west coast of the island, near the small town Karlevi, about 10 kilometers south of the Öland Bridge.
Karlevistenen is one of the more remarkable runestones in Sweden. The boulder is 130 cm tall and consists of volcanic porphyry granite. Therefore, the stone is definitely not from the island, but most likely from the region Oskarshamn.
Part of the inscription says that the stone has been set for a warrior named Sibbe, son of Foldar. In fact, there is an old drawing from the 17th century that includes a runestone and two tumuli at the location. The grave mounds have been flattened for agricultural use and only the stone remained.
The other part of the inscription consists of a skaldic poetry in the metre Dróttkvætt, the most complicated Old Norse rhythmic structure. This text indicates, that a large Danish warrior, probably a chieftain, was buried at this place. Karlevistenen is also unique because of this verse. It is the only known poem of Norse skald, written in runic script, in the metre Dróttkvætt that still exists in its original.
Similar destinations in the area