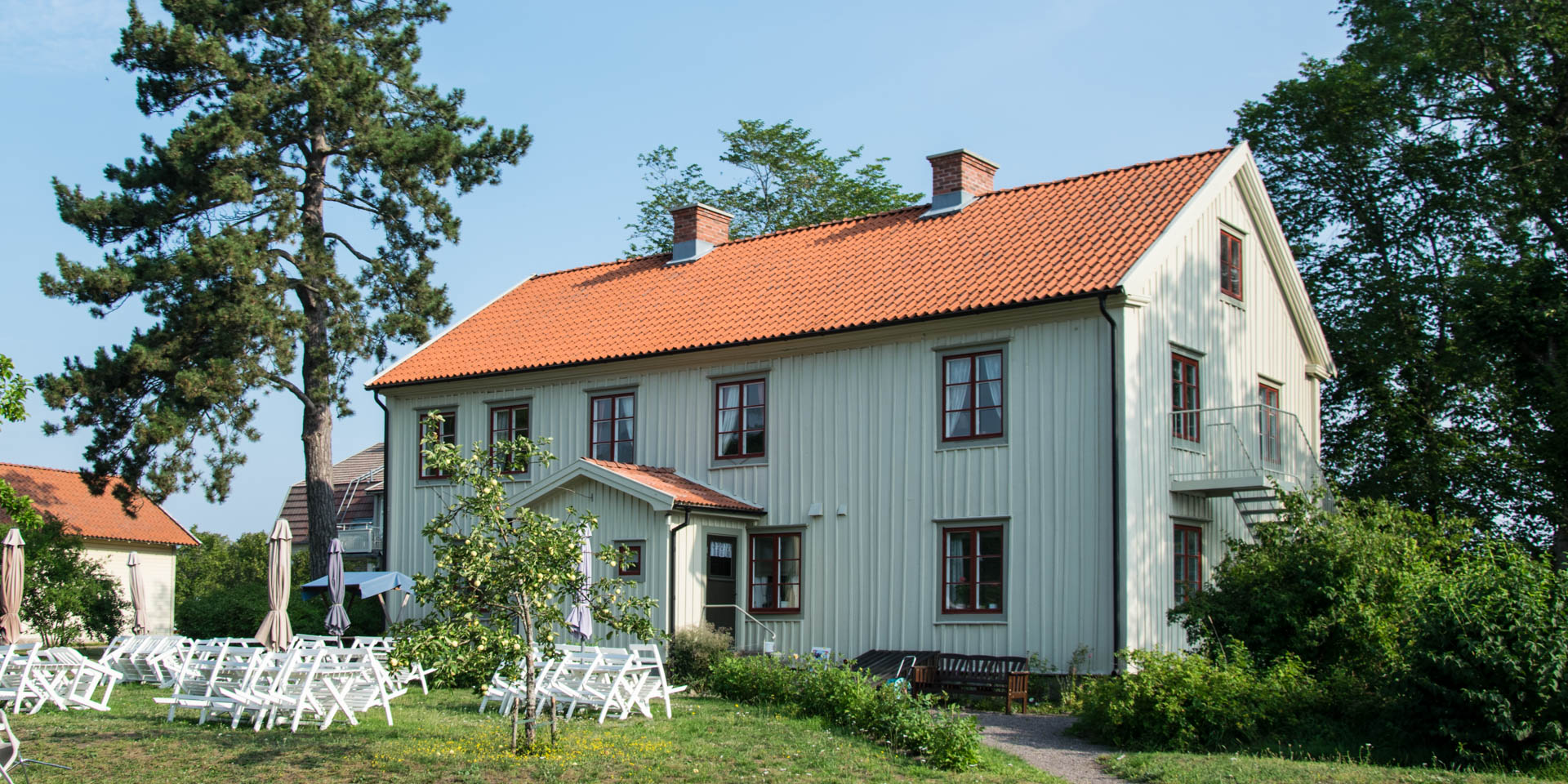 Olssonska Gården
Historical trading place in Torsås
Olssonska Gården is a well-preserved trading place from the 1860s, including a small historical museum. The farm is located in the centre of Torsås, the main town in the municipality of Torsås Kommun.
Olssonska Gården was one of the original farms in the church village of Torsås. However, the manor house itself was probably moved from eastern Blekinge to its present location in the 1850s. Trading had already taken place there since the 1860s, but when trading outside cities was given further rights in 1884, the estate was registered as the first trading centre in the province of Kalmar.
In 1890, the businessman Holger Nikolaus Olsson bought the estate and developed it into a veritable trading centre, which he operated until 1918. The entire estate remained in the family until 1995, which is how it got its name. The Olssons not only shaped the appearance of the place, the total of seven buildings and the large garden, but also defined the townscape of the time.
The museum in Olssonska Gården
The manor house was used as a residence by the Olsson family until the 1940s. Today, the upper floor is used as a museum where each of the four rooms is dedicated to a decade from 1910 to 1940. There is also a kitchen from the 1950s with a historic tile stove.
In summer there is a small, popular café on the ground floor with homemade cakes and seating in the courtyard garden.
Slöjdhuset and other buildings
Slöjdhuset is home to the oldest photo studio in the province of Kalmar. It was built in 1903 and for almost 50 years it was only ever rented out to female photographers. Today, craftsmen exhibit their work in wood, wool, ceramics and metal in the studio and offer their products for sale.
At Olssonska Gården you can also admire a 19th-century business house and a historic barn where the local heritage association Torsås Hembygdsförening exhibits a collection of old farming equipment. A washhouse from the 1920s and a large outdoor toilet from the beginning of the 20th century give you further insight into the history of the estate.
Nearly 500 metres west of Olssonska Gården you will find the heritage site Ekbacken Hembygdspark and the historic Church of Torsås, which you can easily combine with a visit and which will immerse you in the history of the town of Torsås.
Similar destinations in the area