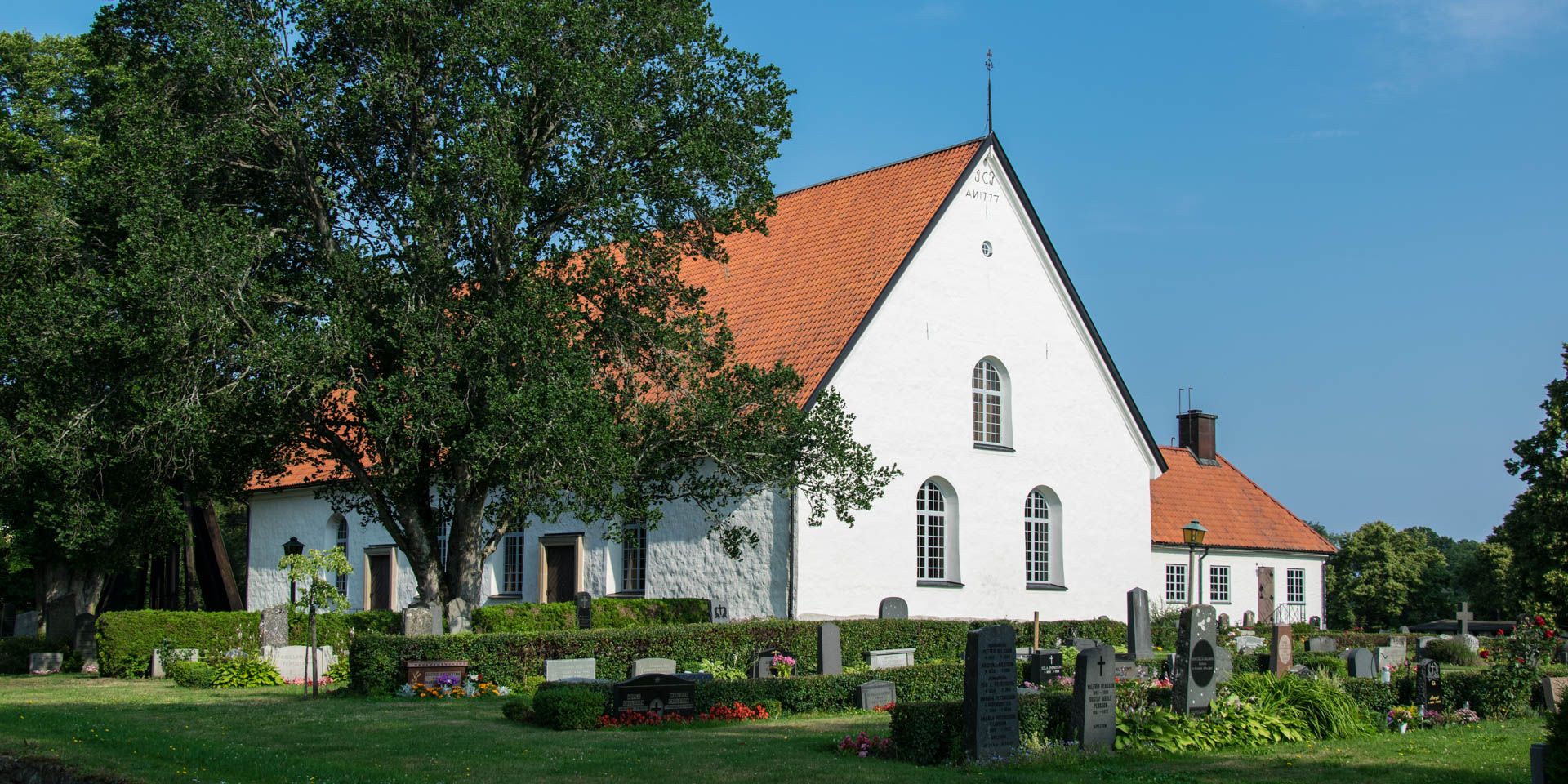 Torsås Kyrka
Historical church in Torsås
Torsås Kyrka is the church of Torsås, the main town of the equally named municipality Torsås Kommun. It is located on the western outskirts of the town near the small town park and does not look like a classic church at first glance.
The number 1777 on the gable of Torsås Kyrka testifies the year the church was built. However, completion and consecration did not follow until July 30, 1780. Without the surrounding cemetery and the free-standing bell tower, the church would probably not even be recognised as such. Merely as a large white house with a red tiled roof.
The first church in Torsås may have been a stave church from the 12th century. The first stone church was built in the 13th century and was replaced by the present church building at the end of the 18th century. Striking and at the same time a real eye-catcher is the wooden belfry, which is located a few metres west of the church.
The inside of Torsås Kyrka
The hall church is built relatively wide and an organ gallery from the time of its origin spans above the entrance. The present organ dates from 1957 and was built in Denmark. It replaced an organ that had been rebuilt several times and had its origins in the early 19th century.
The oldest objects in the church are therefore the Triumphal Cross from Germany dating from the 15th century. The wooden cabinet above the altar also originates from there, more precisely from Lübeck from the year 1465. Inside are various figurines, in the centre Jesus flanked by a total of six saints.
Near Torsås Kyrka you will find the heritage park Ekbacken Hembygdspark with various buildings, also from the time when the church was built.
Similar destinations in the area