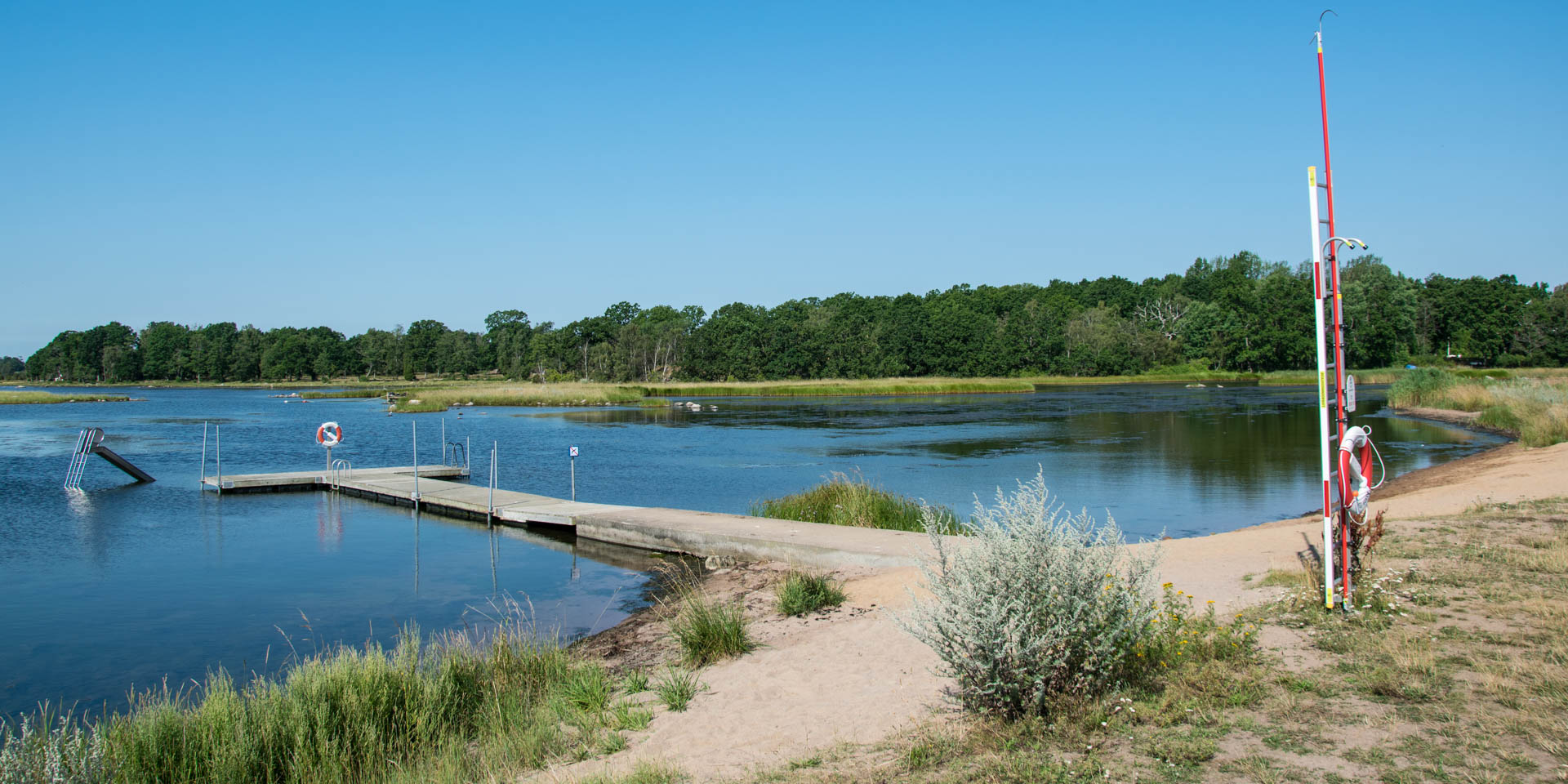 Insider tip
Badudden
Beach in Bergkvara
Badudden is a bathing place in the south of the coastal village of Bergkvara in the municipality of Torsås Kommun. The small sandy beach is located at the end of a narrow headland that forms an archipelago in the Kalmar Strait.
The bathing area at Bergkvara consists of a sandy beach with a bathing bridge made of concrete and wood. The headland also offers enough space for sunbathing and a spectacular view into the archipelago, in the direction of which the beach also faces.
In addition to the bathing bridge, Badudden is equipped with a slide in the water and some benches and tables with a barbecue grill. You can also use a changing room and a cold outdoor shower. However, you won't find any trees for shade here.
You can combine your visit to Badudden with a hike along the coast. From the parking area of the bathing place, a hiking trail also starts in southerly direction, which also gives you access to an island of the small archipelago with the help of a bridge.
Similar destinations in the area