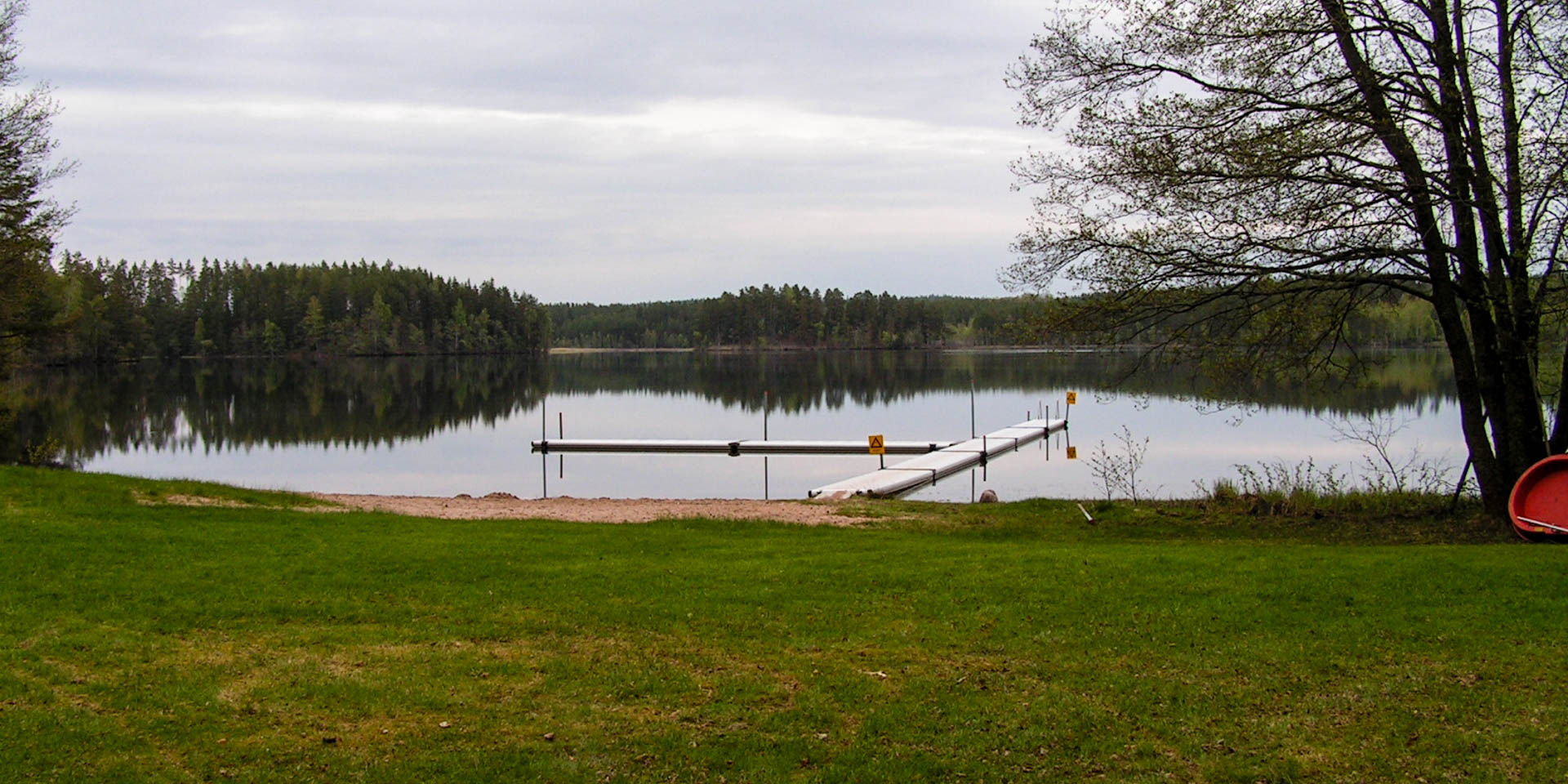 Stråkenbadet
Bathing place at the lake Stråken in Bottnaryd
Stråkenbadet is an idyllically situated public bathing place at the lake Stråken in the immediate vicinity of the outskirts of Bottnaryd, about 25 kilometres west of Jönköping.
Situated in the middle of a wooded area on the southwest bank of the 8.3-square-kilometre Stråken, the bathing place has a small beach with a sandy ground that continues under water, an L-shaped bathing jetty and a relatively large sunbathing lawn.
On the lawn are areas shaded by trees as well as sunny parts. Its size is more than sufficient, so that a part of the area is also intended for ball games without disturbing the sunbathers on the lawn. The bathing place is also equipped with a children's swing, a barbecue area, a dressing cabin and a dry toilet.
Similar destinations in the area