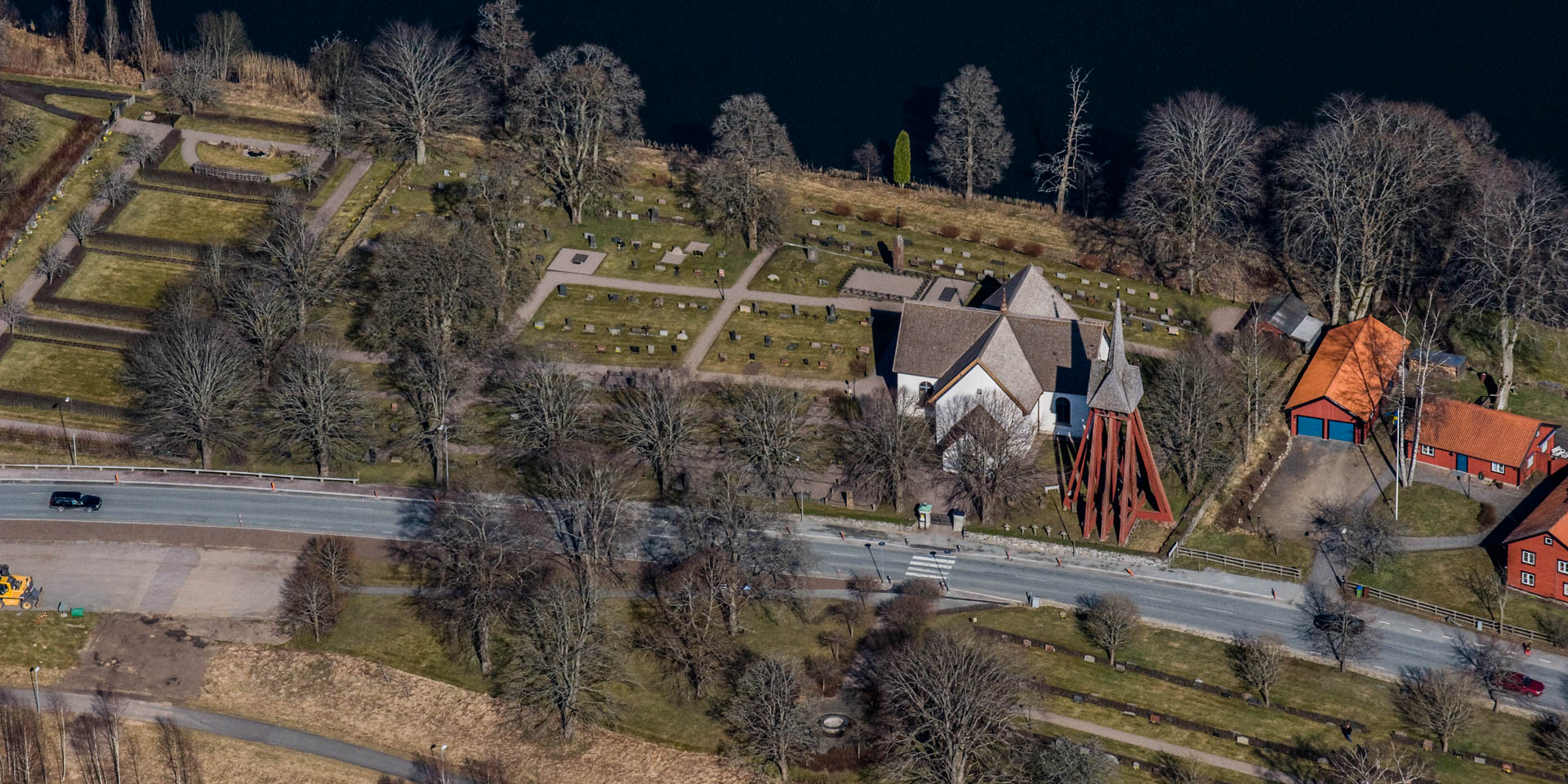 Barnarps Kyrka
Medieval church in Barnarp
One of the oldest churches in Jönköpings Kommun is the 13th-century Barnarps Kyrka located in the village Barnarp , about 10 kilometers south of Jönköping.
The oldest part of the church on the shores of the lake Barnarpsjön is the west-east oriented nave, built in the 13th century in typical Romanesque style. The current ground plan in the shape of a Greek cross was created by the addition of the two transepts in 1686/87. The extension of the southern transept was financed by Major General Magnus Granatenhielm, who set up a funerary chapel there for himself and his family. The ornate carving, which separates the funerary chapel from the rest of the church, is one of the very few of its kind still found in the province today.
The interior of the church is decorated in the style of the late Baroque and, with a few exceptions, the entire interior dates from the period between the late 17th century and the mid-18th century. The only remnant from the Middle Ages is the stone baptismal font.
Characteristic of the church are the beautiful wooden ceilings, which were completely illustrated with biblical scenes in 1730 by the church painter Johan Kinnerus. The richly decorated altarpiece also donated by Granatenhielm in 1686 with the depiction of a crucifixion group as well as the magnificent pulpit with canopy, dating from 1708, set special accents. Other significant parts of the baroque interior are the lavishly painted parapet of the gallery and the façade of the organ, created in 1750.
Some objects, such as the wooden belfry or the baroque pews dating back to 1681, have changed dramatically throughout history, but have been restored to their original state by restorations in the 20th century.
Similar destinations in the area