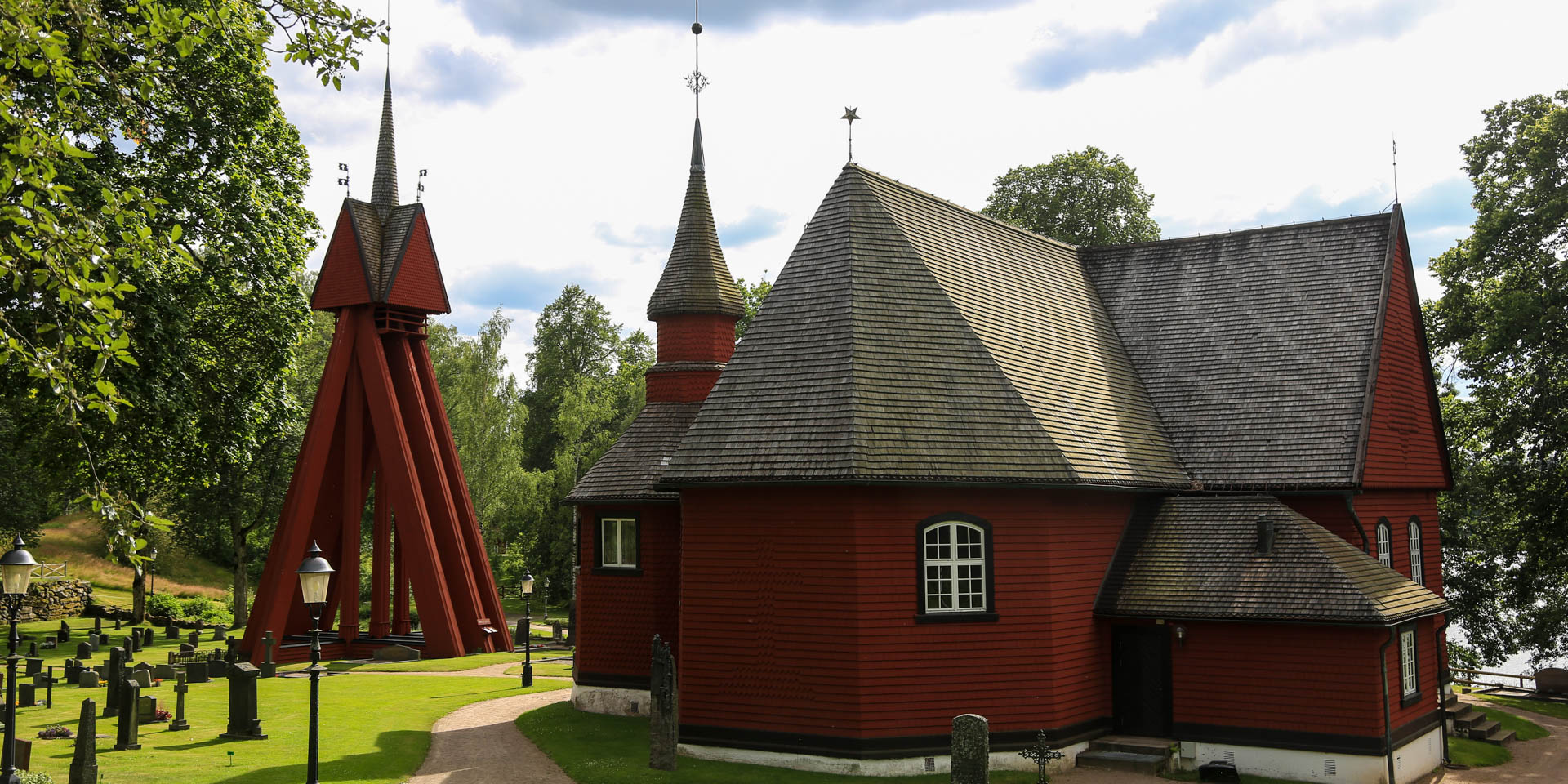 Bottnaryds Kyrka
Historical wooden church in Bottnaryd
Bottnaryds Kyrka is a wooden church from the late 17th century and is located in the village Bottnaryd about 25 kilometres south of Jönköping.
Bottnaryds Kyrka, which is situated next to the lake Gårdsjön, has a cross-shaped ground plan. It consists of a nave with a three-sided sanctuary on the east side of the church and a short transept on both the north and south sides. Next to the southern transept there is a circular extension with a tower-shaped roof construction, which used to be a burial chapel.
The construction of the Bottnaryds Kyrka began in 1666, shortly after their medieval predecessor had been demolished. In 1667 the church, built entirely of wood, was almost finished when the parish ran out of money. It was not until May 1695 that the church, including its elaborate paintings, was finally completed.
The paintings tell the biblical story from creation to the Apocalypse and completely cover the walls and ceiling inside the church. The coloured representations were painted directly on the wood and are the work of the church painter Anders Falk, who was well known in his time and is considered a pioneer of decorative figurative church painting in the 17th century.
Other interesting objects within the church are the sandstone baptismal font from the Middle Ages and the valuable altarpiece created in northern Germany in the early 17th century as well as the wood-carved pulpit with canopy dating from 1670. The former burial chapel on the south side of the church has the function of a small museum in which a whole series of old coats of arms are exhibited.
The church is open daily for visits during the summer months and regular guided tours are offered for four weeks during the period from the end of June to the end of July.
Similar destinations in the area