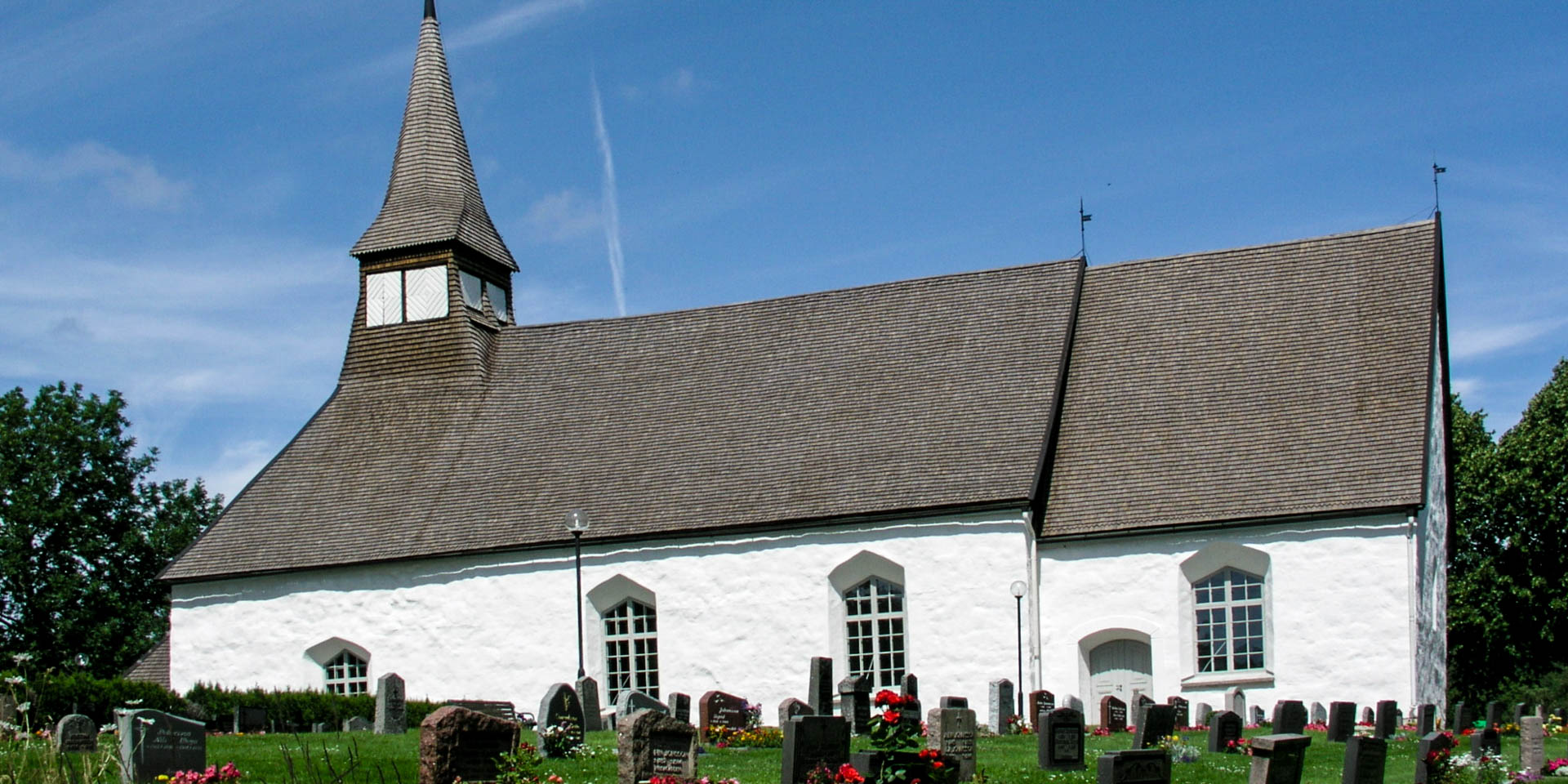 Ölmstads Kyrka
Medieval church in Ölmstad
The Ölmstads Kyrka, which dates back to the middle of the 12th century, is located in the 500-souls village Ölmstad, halfway between Huskvarna and Gränna, about 27 kilometres north of Jönköping.
When the Cistercian monks from the monastery Alvastra in Östergötland built the Ölmstads Kyrka around 1150, the church initially consisted of a simple nave that was nine metres wide and twelve metres long. After a severe fire damage in the 15th century, to which among other things the straight wooden ceiling of the church room fell victim, the beautiful cross vaults were installed.
At the same time the church was extended by the present-day sanctuary and the sacristy was added. About half of the interesting ceiling paintings in the vaults of the sanctuary date from that time, while the second half was added in the 17th century in the course of the renovation of the church after the looting by Danish troops.
The last major structural change in 1729 was the small church tower with its characteristic pointed roof on the western end of the church roof. At that time it replaced an old pile of bells, which stood a little apart from the church.
The Ölmstads Kyrka from inside
The oldest object within the Ölmstads Kyrka is the baptismal font carved from red sandstone. It is attributed to the workshop of the stonemason Bestarius, who worked in Småland and Östergötland between 1180 and 1200 and had been specialised in the production of high-quality baptismal fonts.
The large crucifix hanging from the side of the triumphal arch dates from the 15th century and the pulpit decorated with wood carvings was built in 1649. The colourful tapestry on the southern wall dates from 1800 and was originally an altar decoration.
Similar destinations in the area