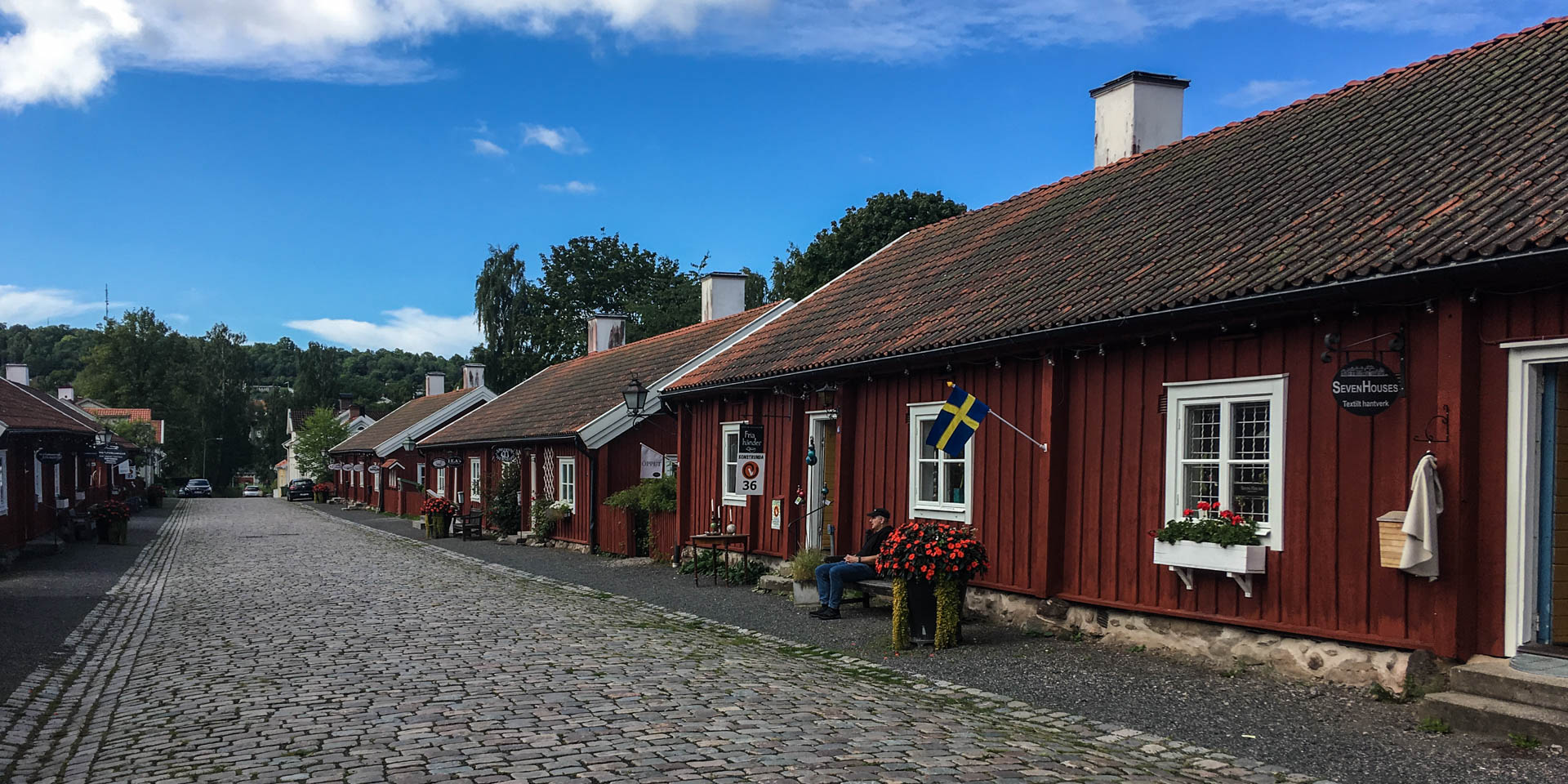 Smedbyn
Historical quarter in Jönköping
The historical quarter Smedbyn (Smithy village) is located in the Huskvarna district east of the city center of Jönköping and consists of a street with a row of small red wooden houses built in the mid-18th century as forges for the local weapons factory.
Originally, Smedbyn consisted of about 40 houses, of which eight similar semi-detached houses still line both sides of the cobbled Smedbygatan. The houses were built between 1758 and 1772 as living and working places for the armourers who worked for the nearby arms factory.
Step by step, the forging activity was moved to the factory and the houses were converted into apartments for the employees of the factory. Today, Appelbladska Smedja, dating back to the early 18th century, is the only one of the historical houses still preserved as a blacksmith's shop.
All other houses are now in the hands of artists and craftsmen who enrich the nostalgic charm of the street with their studios, workshops and sales rooms. The street is a dead end and almost free of traffic, so you can stroll over the cobblestones in peace and tranquillity. Every first Advent, the historical ambience also forms the backdrop for a beautiful Christmas market.
Similar destinations in the area