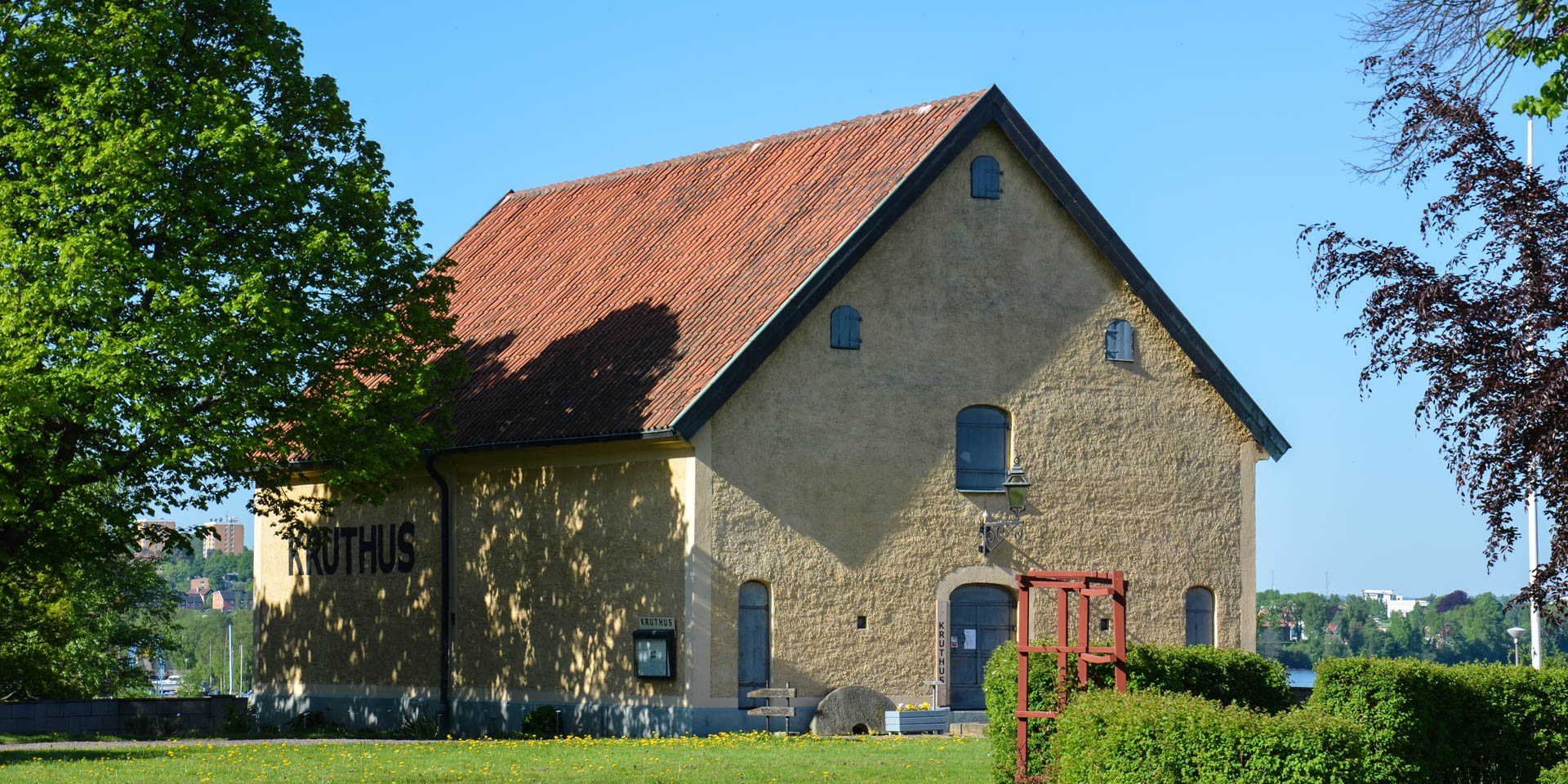 Huskvarna Stadsmuseum
Museum of cultural history in Huskvarna
Huskvarna Stadsmuseum is located on the shores of Lake Vättern in Huskvarna, a district of Jönköping about nine kilometres northeast of the city centre. The museum tells the story of the historical development of the formerly independent city of Huskvarna.
Huskvarna Stadsmuseum is housed in the so-called Kruthus, a windowless massive building with reinforced masonry, which was built in 1771 as a powder warehouse for the gunpowder factory in Huskvarna. Its use as a powder store ended at the beginning of the 20th century, whereupon the building was bought by the city of Huskvarna in 1908 and used, among other things, as a granary.
At the initiative of the local heritage association Huskvarna Hembygdsförening, the present city museum was established in 1949 within the massive walls. When the E4 motorway was built in the mid-1960s on the eastern bank of the Vättern, the old Kruthus was in the way. In order to preserve the historically building, it was moved 17 metres to the east and on this occasion additionally equipped with a new basement.
The exhibitions at the Huskvarna city museum
In the basement of the museum you can experience an underwater journey through the Vättern, the story of the medieval fortress Rumlaborg, or the cultural development of the region by means of a slide show. There you can also see the oldest preserved boat from the southern Vättern region, an oak dugout.
On the ground floor special geological and historical finds such as old tools and stone axes from the Neolithic period are exhibited. In a separate showcase, artefacts recovered from the lake nearby are exhibited.
The upper floor is dedicated to the history of the former fortress Rumlaborg and the history of Huskvarna. On one side of the room there are old documents and relics from the excavations in the remains of the fortress, while on the opposite wall the history of the city is presented. A large mural painting on a gable wall thematizes the development of the region from the Stone Age to modern times.
Due to the Covid19 pandemic the museum is closed during the 2020 season!
Similar destinations in the area