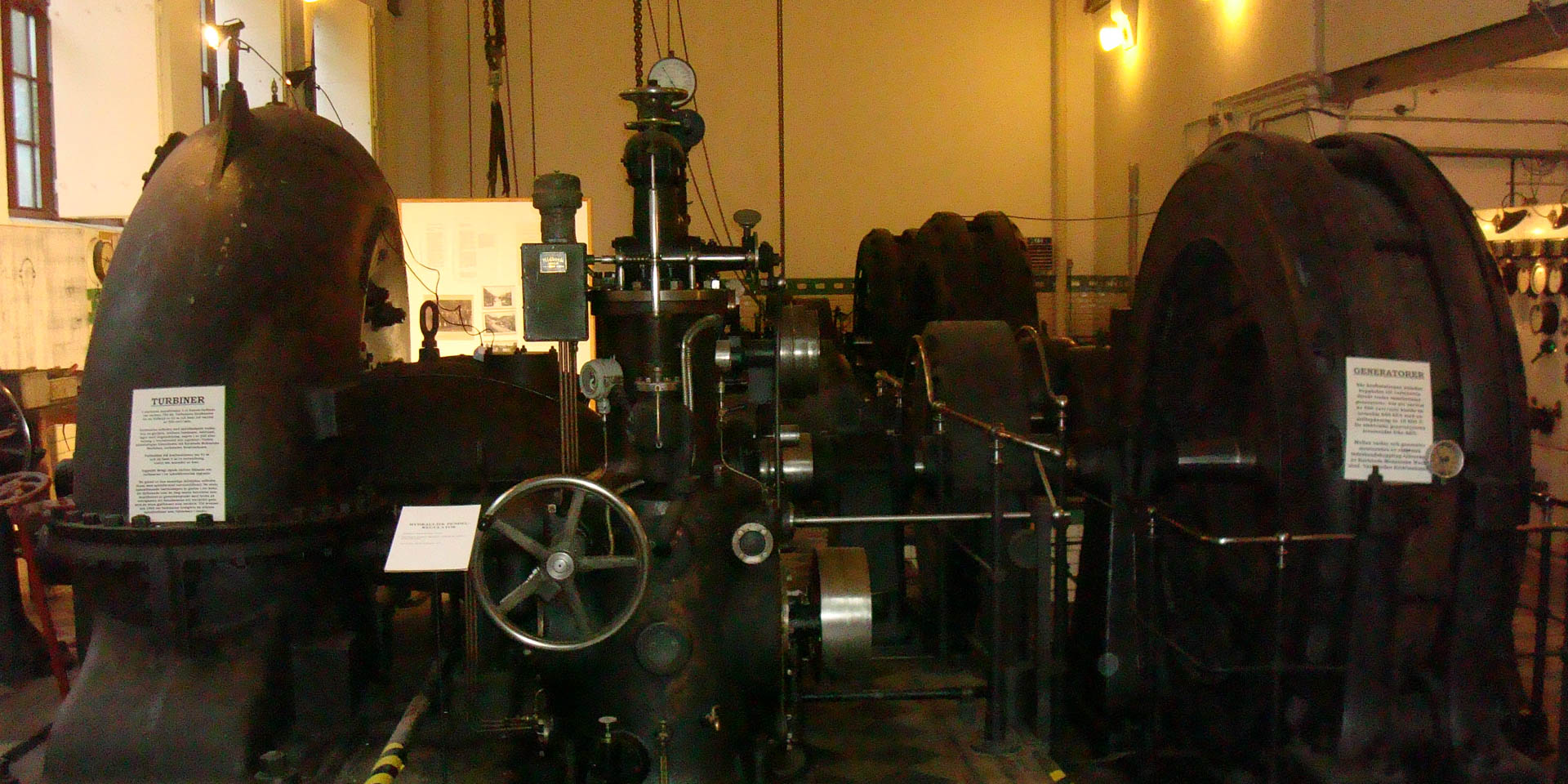 Ebbes Kraftstation
Industrial museum in Huskvarna
The industrial museum Ebbes Kraftstation in the district of Huskvarna, about 10 kilometres east of the city centre in Jönköping, is an old hydroelectric power station which is still fully equipped with machinery and equipment from the early years of the 20th century.
Ebbes Kraftstation is considered almost unique in many respects. On the one hand, there are only a few historical hydroelectric power stations from that time left and on the other hand, Ebbes Kraftstation is considered to be one of the world's oldest and least modified large-scale power stations of the first generation.
The power station at the waterfall of the river Huskvarnaån was in operation from 1906 to 1969 and mainly supplied electricity to the Munksjö AB paper mill via a 12 kilometre long 10,000 volt power line. By the time the plant was put into operation, it was the largest power station in southern Sweden and its Francis-Turbines were the largest water turbines ever built in Sweden.
The main machinery is still the same and consists of three units, each with a water turbine and a DC and AC generator with a total output of originally 1,770 kW. By the end of the 1940s, the output was increased to 2,100 kW through improvements.
The turbines were manufactured by the former Kristinehamns Mekaniska Werkstad, while the generators, switchgear and all original equipment were supplied by AEG, which was also the general contractor for the construction project. Parts of the switchgear were last renewed in the 1940s – for example, the substation dates from 1947 and was produced by the Swedish company ASEA.
Similar destinations in the area