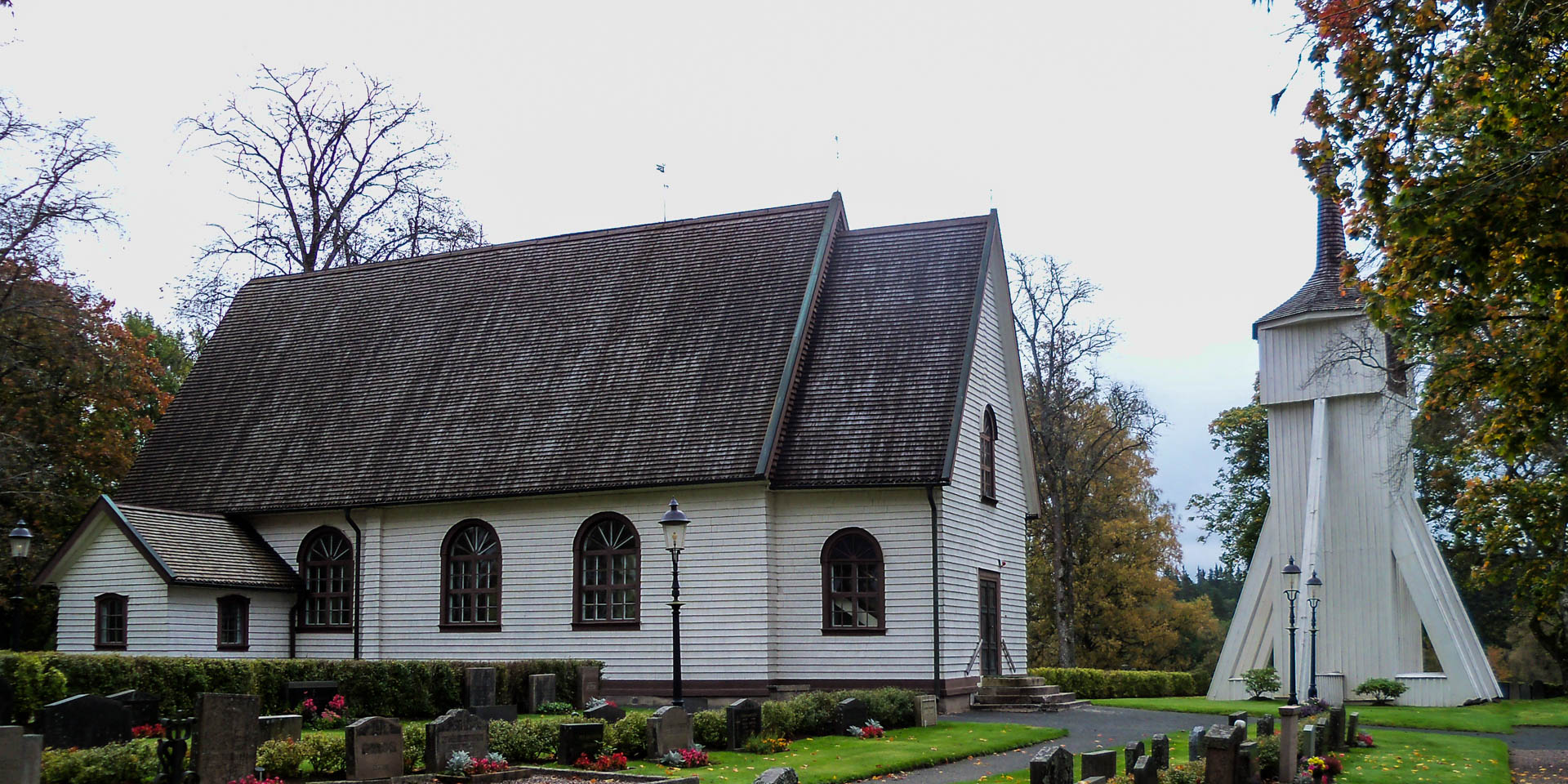 Angerdshestra Kyrka
Historic wooden church in Angerdshestra
The Angerdshestra Kyrka is a beautiful wooden church from the late 17th century located in the church village Angerdshestra, about 25 kilometres southwest of Jönköping.
To be precise, the Angerdshestra Kyrka and its freestanding bell tower were built in 1669 and is the successor of a wooden church from the 13th century which stood on the same site. For the construction of today's church, building material from the old church was reused, which, according to the respective records, was obviously common practice but cannot always be proven.
In the case of the Angerdshestra Kyrka, 30 wooden beams with runic inscriptions were found when the floor of the church was to be renovated in 1910. They were undoubtedly from the 13th century. In this case the beams were replaced and are now in the National Historical Museum in Stockholm.
The steep saddleback roof of the Angerdshestra Kyrka is still covered with real wooden shingles and the outer facades of the church are also clad with classic wooden shingles, as is actually only known from medieval wooden churches. Just like in the 17th century, the builders probably wanted to preserve the medieval image of the previous church. Quite different from those responsible for the church in the 19th century, because they had the bell tower and the outer walls painted in brilliant white – absolutely unusual for shingle cladding – to imitate a white plaster facade.
At the same time, the windows of the church were also significantly enlarged, making the interior look very bright and friendly in combination with its colour scheme. The greyish-blue pews as well as the pulpit and altarpiece, which both date from 1716/17 and are decorated with rich, painted wood carvings, set contrasts in colour.
The only piece of the church inventory dating back to the Middle Ages is a wooden sculpture of Saint Anne from the 15th century, which has lost its painting over the centuries. The church also preserves a gilded silver bridal crown from 1649 and a historical chasuble from 1661.
.
Similar destinations in the area