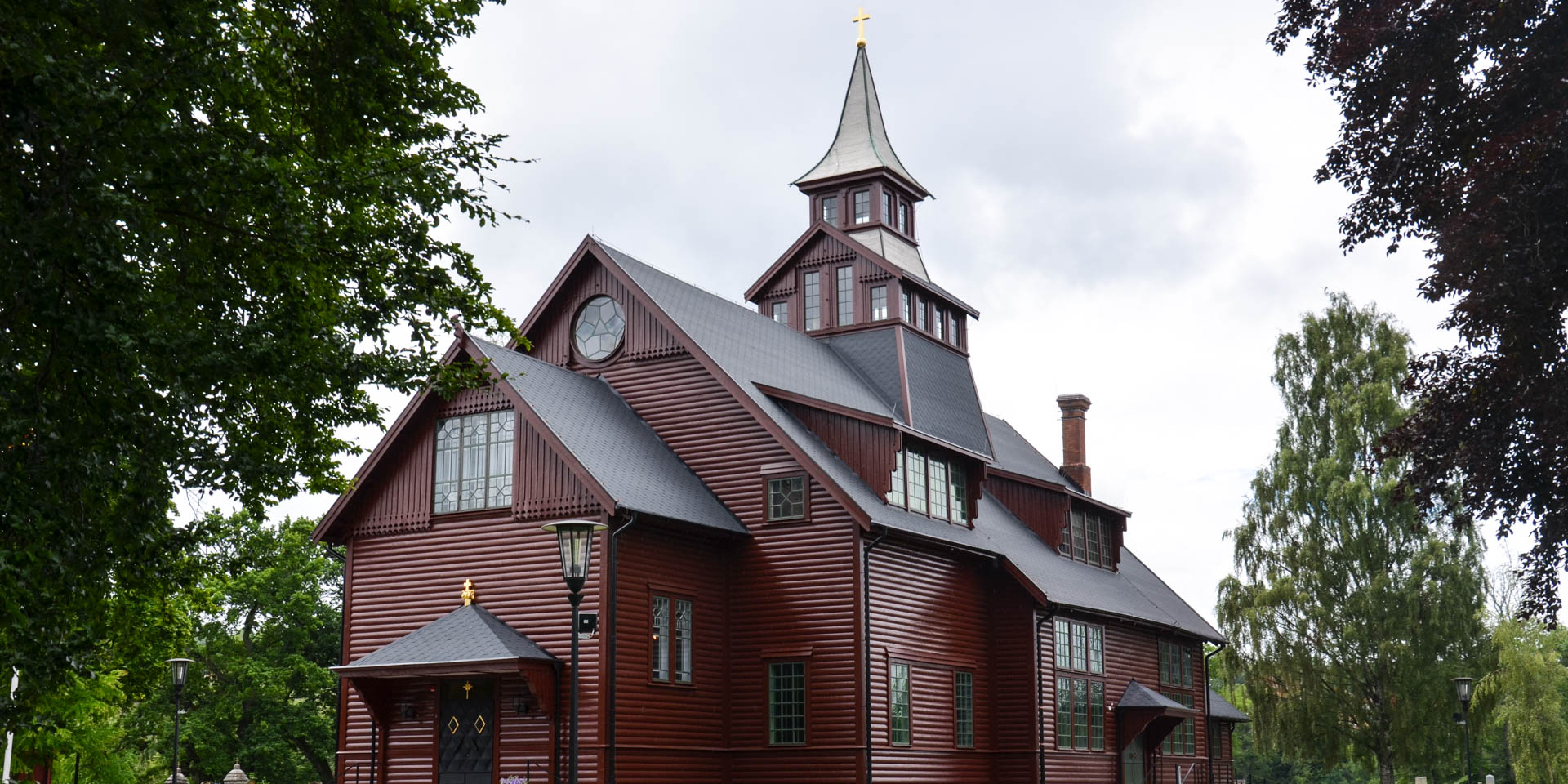 Huskvarna Kyrka
Nice wooden church in Huskvarna
The Huskvarna Kyrka is a pretty red wooden church in the Huskvarna district, about eight kilometres east of downtown Jönköping.
In its appearance the Huskvarna Kyrka resembles the historical Norwegian stave churches, whereby the outer walls of the church consist of lying tree trunks, while the stave churches are so called because they were built from upright trunks. The church in Huskvarna, however, is not as old as one might think from the architecture.
The History of the Huskvarna Kyrka
Much more it was built only in the years 1907 - 08 and is considered as a beautiful example for the architecture in the style of the Scandinavian national romanticism of the 19th and early 20th century. The architect of the Huskvarna Kyrka was Birger Damstedt, who had been employed as a civil engineer at the nearby Huskvarna weapons factory since 1894. Not only factory buildings were built on his drawing board, but also residential houses and public buildings in Jönköping in addition to the church.
Before the Huskvarna Kyrka was built, the local parish used a disused powder magazine on the factory premises as a chapel for many years. Wilhelm Tham (1839 - 1911), general director of the arms factory since 1876 and politically and socially strongly engaged, initiated the construction of the church. He financed more than half of the construction costs amounting to almost 48,000 crowns with a donation of 25,000 crowns, which he had previously received as a gratuity for his 25th anniversary of service. At the same time he made employees of the weapons factory available for the construction of the church.
More destinations in the area