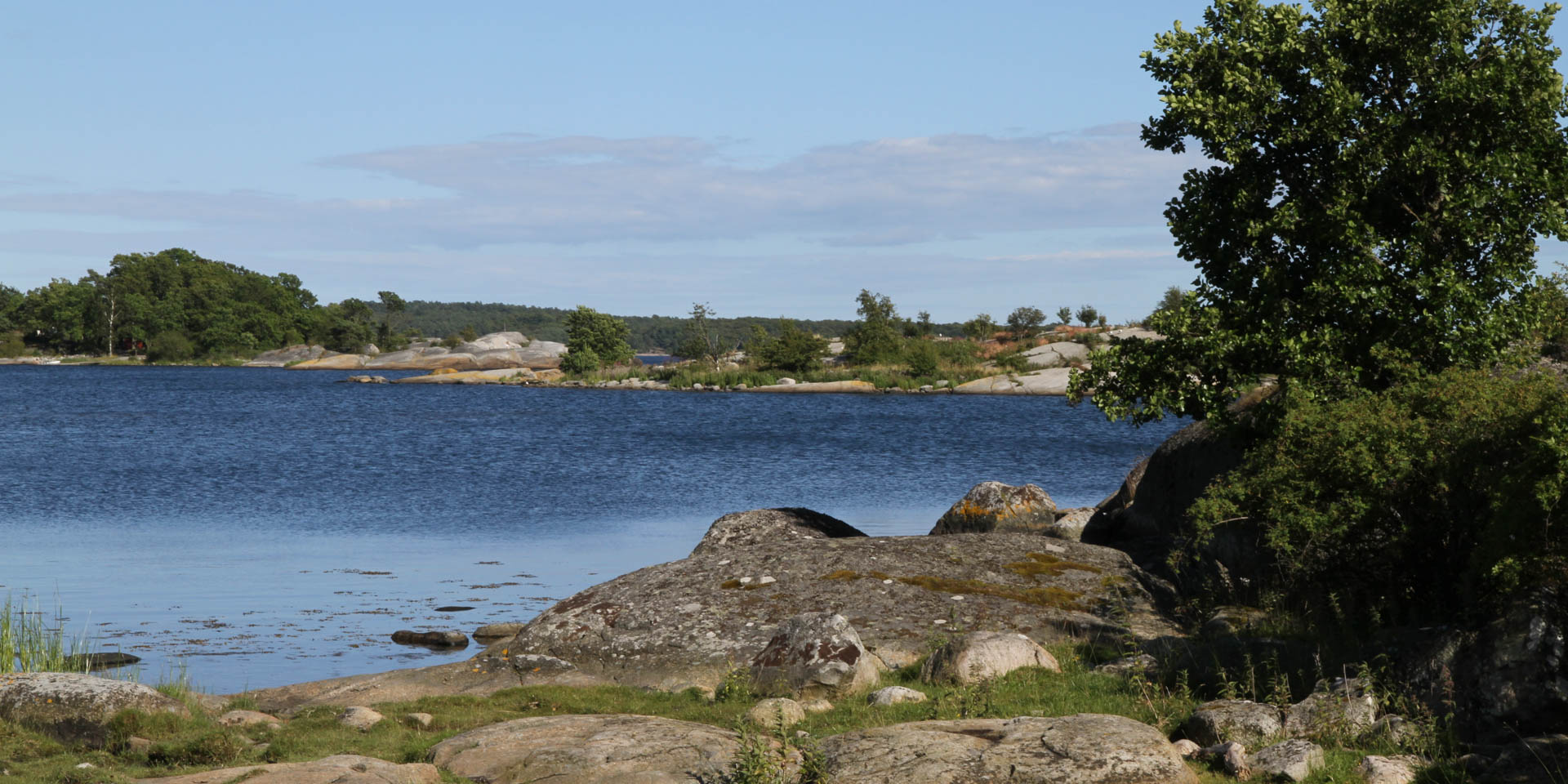 Stilleryds Naturreservat
Nature reserve near Stilleryd
The popular nature reserve Stilleryds Naturreservat is located approximately six kilometers southwest of Karlshamn, near Stilleryd and extends over the tip of a peninsula as well as the surrounding sea area and some islands.
The mainland part of the 83-hectare nature reserve Stilleryd is an unadulterated example of the typical coastal landscape of Blekinge. A rolling hilly landscape, where bare to sparsely vegetated rocks with low windswept trees alternating with denser vegetation in the lowlands and open grasslands.
The flora and fauna of the nature reserve
The dominant tree species are oaks, which have produced gnarled specimens especially on the barren rock elevations. They are accompanied by heather as well as different lichens and thick-leafed plants. Pines, junipers and the rare round-leaved dog rose (Rosa obtusifolia) grow in cracks and crevices.
In the lowlands grow oaks, pines, aspen, alder, willow and rowan berries and the ground is covered with ferns and blueberry bushes. Some plants, such as the bitter vetch (Lathyrus linifolius), matgrass (Nardus stricta) or pill sedge (Carex pilulifera) indicate that the forest was once less dense due to pasture farming in the past on the whole headland.
The open meadow areas on the northeast side, where today cows and sheep graze, served as hay meadows and at the beginning of the 20th century as arable land. Domestic orchids thrive in this open landscape, such as the common twayblade (Listera ovata) and the lesser butterfly-orchid (Platanthera bifolia).
Through the nature reserve leads a 1.5-kilometer circular trail, which runs mostly near the coast and offers wonderful views of the surrounding islands. On this path you will find both historical relics such as Bronze Age burial mounds or the remains of modern quarries as well as a rocky bathing spot, a small sandy beach and some barbecue areas.
Similar destinations in the area