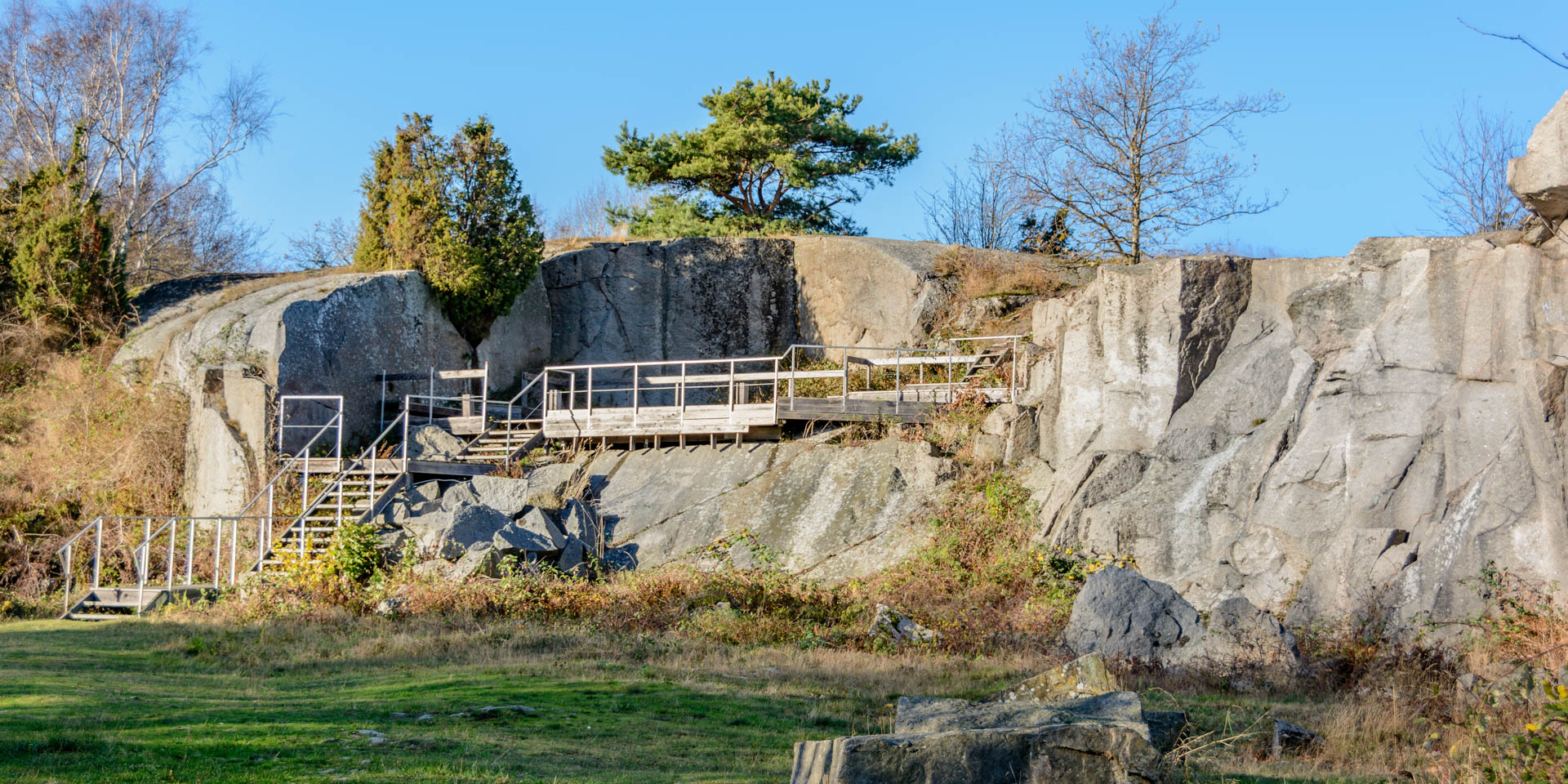 Spraglehalls Naturreservat
Nature reserve in Krokås
Spraglehalls Naturreservat consists mainly of a so-called residual mountain on the east coast of the peninsula Listerland near Hörvik, about 16 kilometers east of Sölvesborg.
The area is a nature reserve since 1971. With just 11 hectares it is not very big, but impresses with a very rich flora and a beautiful view over the peninsula and the Baltic Sea.
As the area is grazed for centuries, the landscape is very open and led to the development of a great diversity of flowers, including different varieties of orchids. The path through the nature reserve leads past flower-filled beach meadows, rock surfaces, hornbeam woods and hazelnut groves.
There are flat rock surfaces at the highest points of up to 25 meters. In these areas can still be seen exactly the grinding marks left by the Ice Age glaciers, as it planed down the granite mountain to its present level.
A quarry for the production of paving blocks and curb stones was operated in Spraglehall in the early 20th century. Even today you can find some remains of old rails. The former quarry is used as a popular concert stage in the summer.
Similar destinations in the area