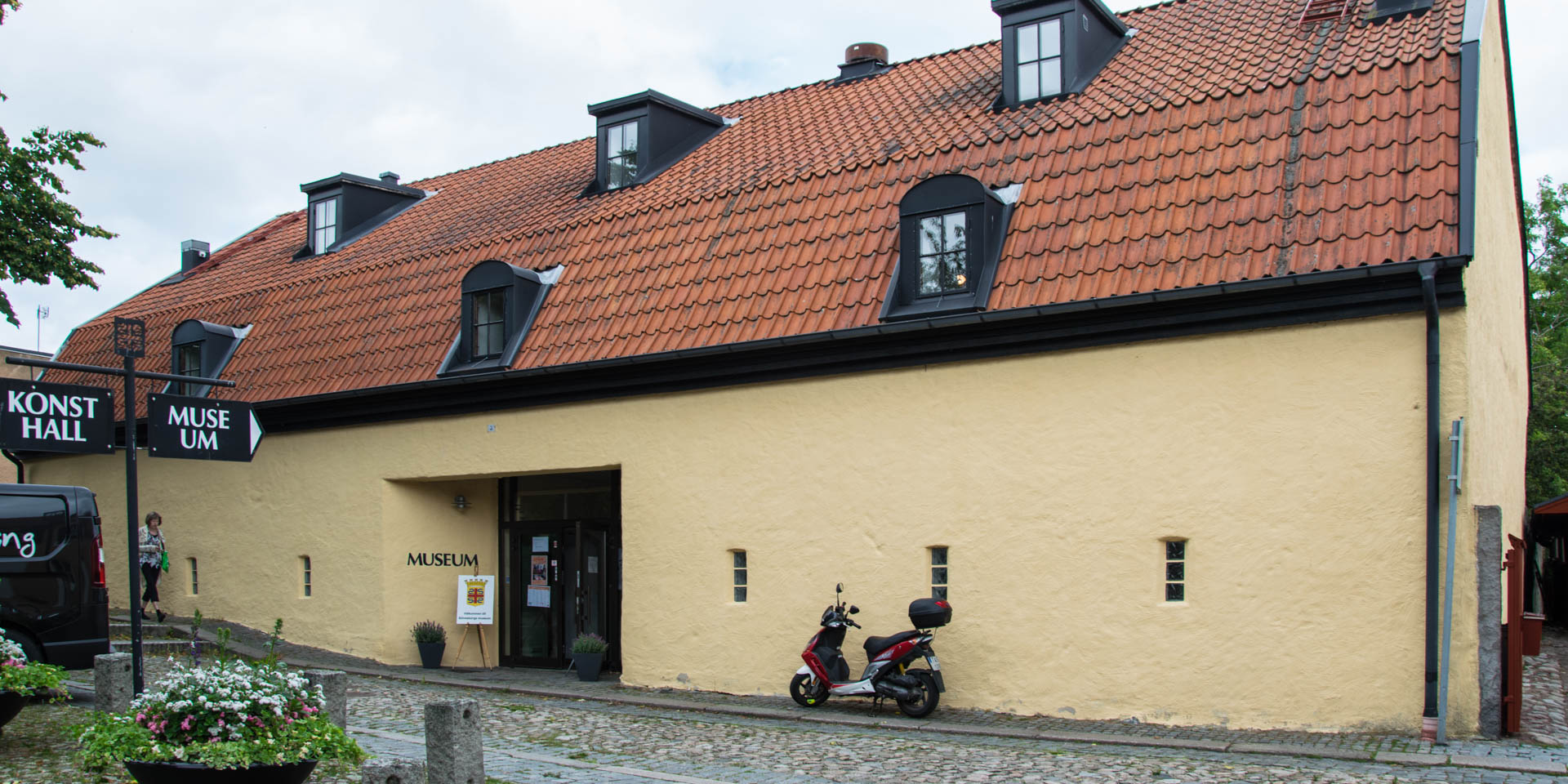 Sölvesborgs Museum
Cultural History Museum in Sölvesborg
Sölvesborgs Museum is a small cultural history museum, set in the historical atmosphere of an old storehouse on the edge of the historic city center of Sölvesborg.
The museum was founded in 1982 and is located in a 150 year old building that was originally the storehouse of a distillery. In a similar building just opposite you can find the art gallery of Sölvesborg.
In the cool vaults of the ground floor, where once the liquor barrels of the distillery Södergren were stored, is now a rich collection of archaeological finds from the Stone Age. A further focus of Sölvesborgs Museum are the excavation artefacts from the old castle ruin of Sölvesborg and the ruins of the former monastery at the Sankt Nikolai Kyrka.
The upper floor contains a collection of various exhibits from the recent history of the city and the Listerland Peninsula. The objects telling stories of the city life, the harbor and the sea, or the living conditions in bourgeois households and workers' dwellings. Various works of folk art also find their place in the collection.
Sölvesborgs Museum:

Opening hours
Opening hours
15. June – 18. August
Tuesday – Friday: 11:00 – 17:00
Saturday – Sunday: 11:00 – 15:00
---
Last update: 07/2019 | Errors and omissions excepted.
Similar destinations in the area