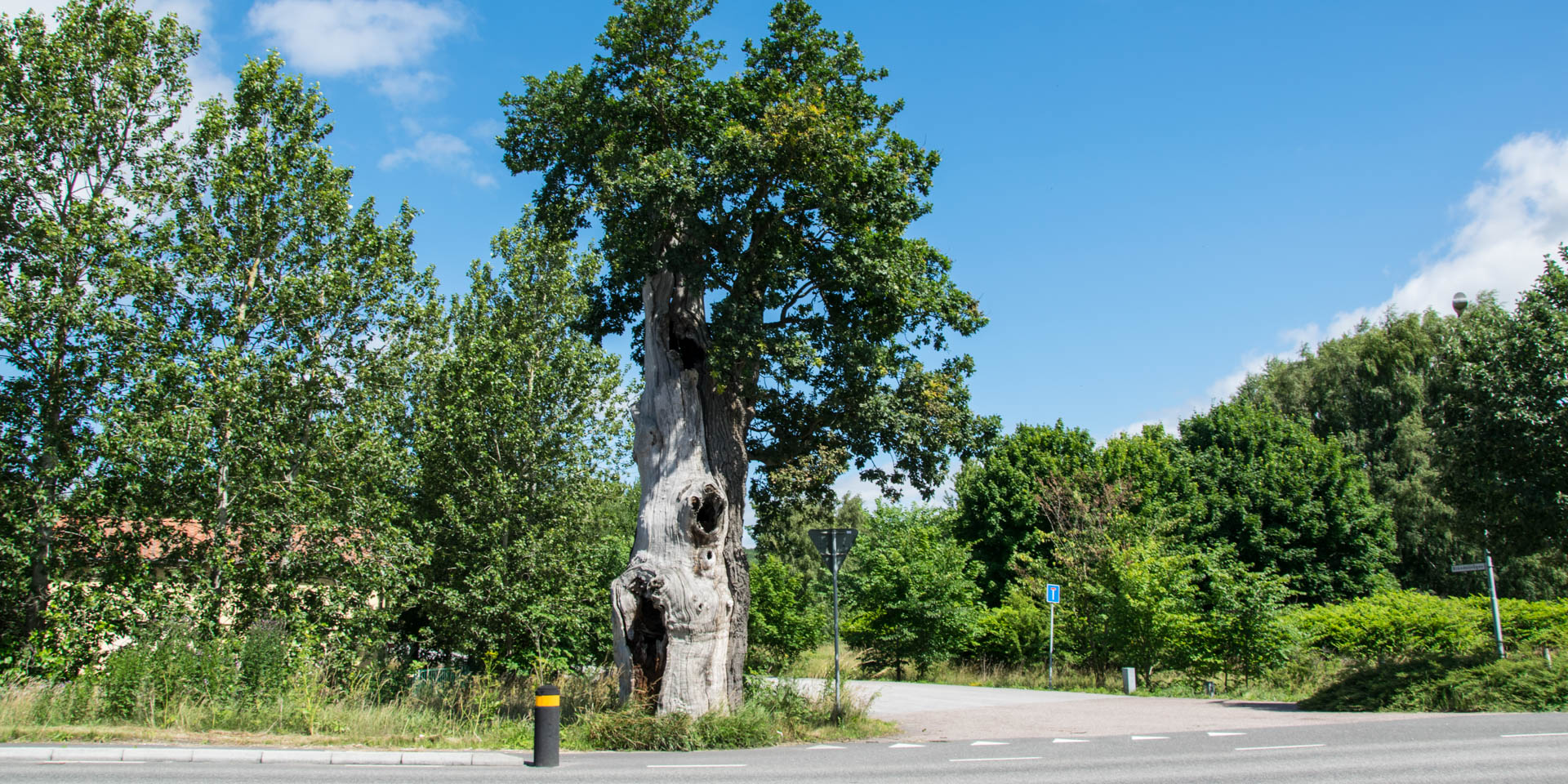 Snapphaneeken
Historic place of execution in Sölvesborg
The Snapphaneeken is an ancient oak at the edge of the city center of Sölvesborg. According to old records, captured prisoners in the 17th century, the so-called Snappahanar, were hanged here.
After the former Danish provinces Skåne, Blekinge and Halland were handed over to Sweden by the Peace Treaty of Roskilde in 1658, resistance to the new authority was formed among the population.
The autonomous groups of fighters were called Snapphanar by the Swedes, according to the Low-German word "Snaphane" which means muggers. The guerrilla fighters had good local knowledge, broad support within the population, and were a dangerous enemy for the Swedish army, which was perceived as a occupying force.
Especially during the Scanian War from 1674 to 1679 the Snapphanar were very active. With the legendary "Loshult Coup", named after the small village Loshult on the border to Småland, the Snapphanar succeeded in stealing the entire war chest of the Swedes. Some of the participants were captured, but the money has disappeared without a trace till today.
The Snapphanar and their supporters were ruthlessly hunted by the Swedes and executed without trial. Usually by hanging on a large tree on a well-frequented street to maximize the effect in the population.
In the border region between Skåne and Blekinge, the Snapphanar were particularly active and consequently executions happened every day. Also at the Snapphaneeken in Sölvesborg
History
When the Swedish Governor-General of the new Swedish provinces wanted to hang 20 captured fighters on the oak at the same time, he couldn't find a hangman. Only after one of the prisoners offered to do the job, 19 men was hanged on the tree.
Similar destinations in the area